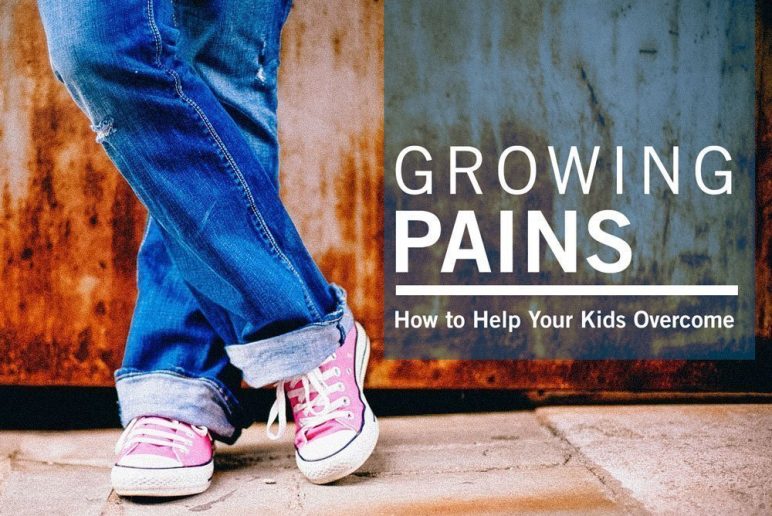 Growing Pains: How to Help Your Child Overcome
May 19, 2015
Does your child complain of pain in his or her legs? If so, they may be experiencing growing pains. As a child grows, their bones grow faster than their muscles which can account for flexibility deficits and pain. Children most commonly complain of pain in the tops of their thighs and the back of their legs. Growing pains can begin when a child is as young as 3-4 years old, but are most common from 8 to pre-teen ages. The pain can increase as the day progresses, and can make sleeping difficult.
Growing pains can be difficult for parents to understand. Most children have no complaints during the day. Rather, the pain seems to come at the end of the day when it's time for homework and bedtime. While these may seem like excuses, if your child is experiencing growing pains, you can help them with the following steps:
1. Massage
Rubbing your child's legs will help to reduce the tightness of their muscle, thus reducing their pain. Plus, who doesn't love getting their legs rubbed?
2. Stretch
Depending on your child's age, you can help them stretch or the child will stretch on their own; in both cases, a parent's supervision & reminders are needed to stay consistent with the stretching routine.
There are 2 ways to stretch: static and dynamic.
Static
Static stretching will be more appropriate for younger children who rely on more help from their parents. The stretch occurs while holding a position for a period of time.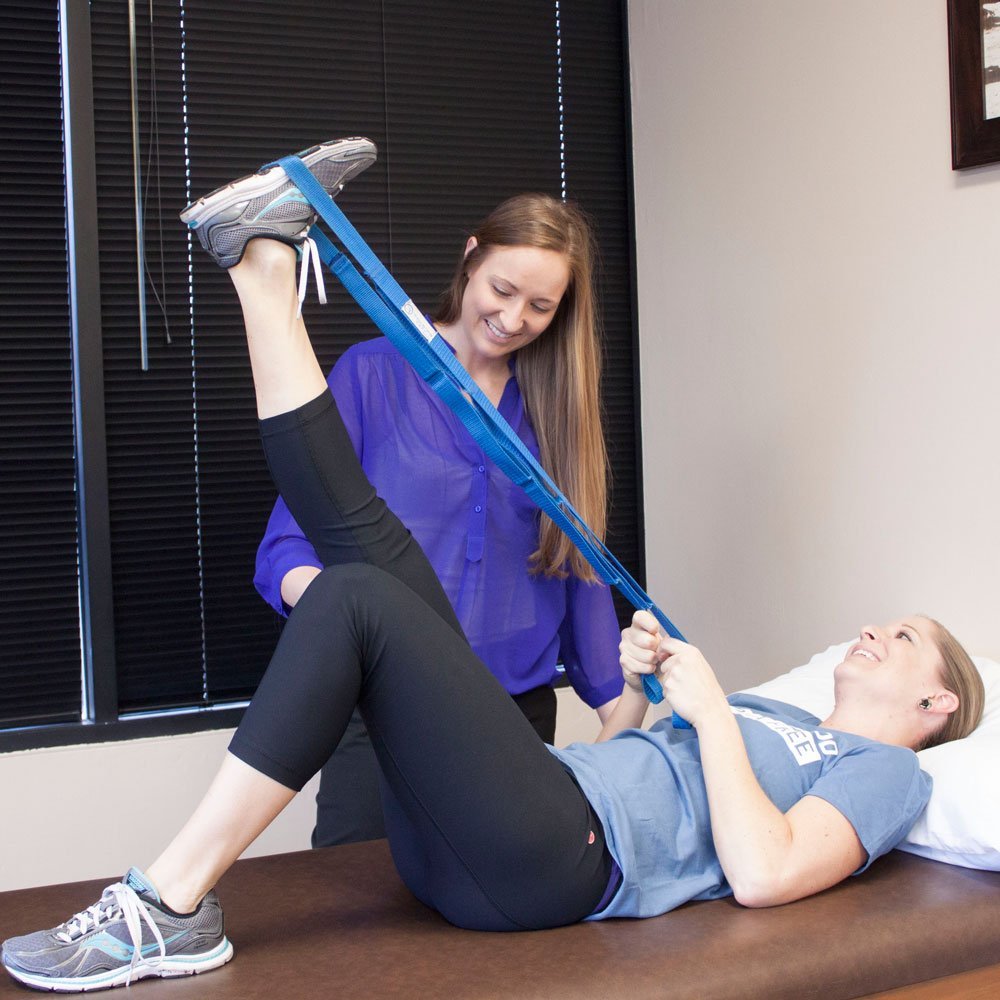 Hamstring Stretch
Lie on your back and hook the strap around your foot.
Keeping the opposite leg straight and flat on table, lift the leg towards the ceiling while maintaining a straight knee.
You should feel a stretch along the back of the thigh and knee.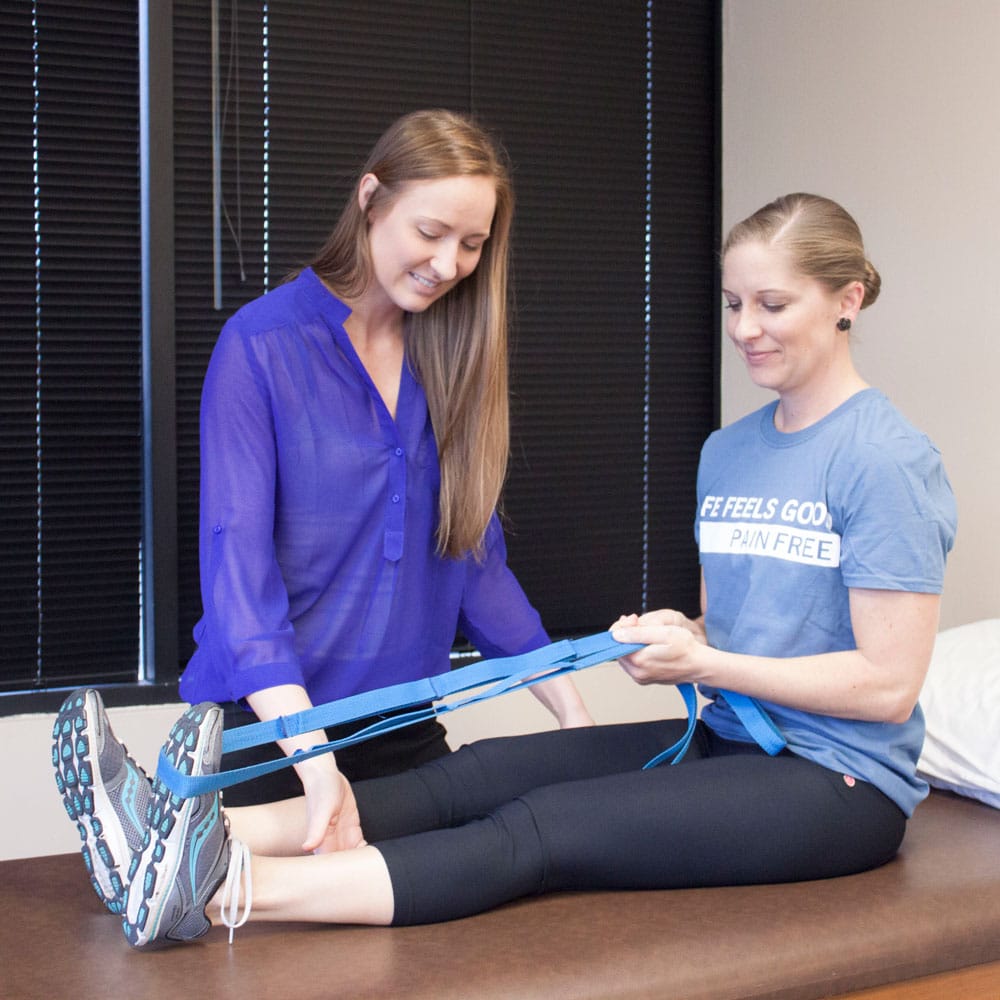 Calf Stretch
Sit with back against a wall.
Place strap around forefoot with leg completely straight.
Pull foot towards you until you feel a stretch in the calf.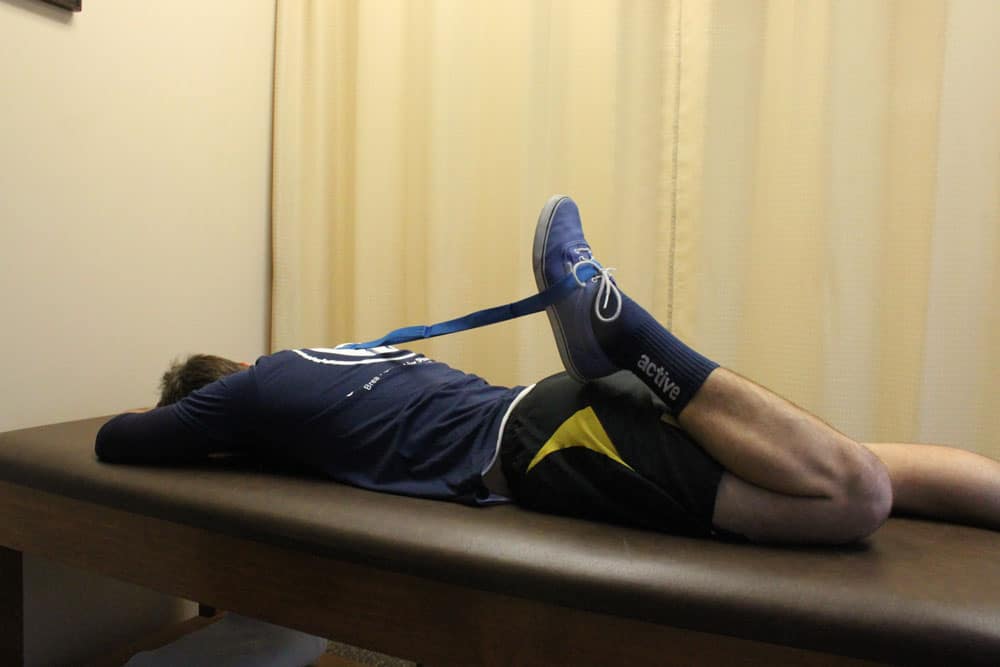 Quadriceps Stretch
Lie on your stomach; hook a strap around your foot/ankle.
Gently pull your heel towards your bottom until a stretch is felt in the front of the thigh.
Keep your back relaxed and your hips flat on the table.
Dynamic
Dynamic stretching will be more appropriate for older children who can stretch on their own. This will allow movement with the stretch.
Free Assessment!
Parents, do your children complain of growing pains? We can help provide additional help through physical therapy.
Sign up for a free assessment or contact us with any additional questions on growing pains!
Reader Interactions