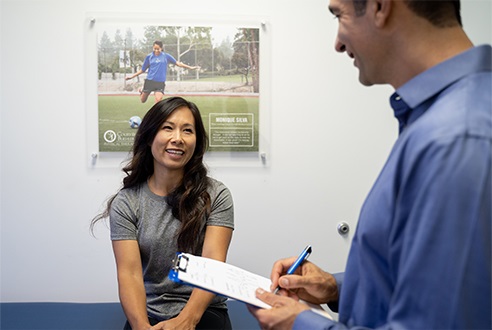 At your first visit you will receive a comprehensive examination by a physical therapist. During this time they will determine the source of your pain or injury and create a specific plan to help you recover and return to enjoying your life, pain free!
At each appointment you will receive
Hands-on manual treatment by your physical therapist
Instruction and training on a specific exercise program designed by your physical therapist
Education on posture and injury prevention
Pain relief modalities as needed (such as electrical stimulation, heat, cervical traction, ultrasound, or ice
1
An appointment with one of our experienced physical therapists who will determine the source of your pain or injury
2
Recommended pain relief plan
3
Information on ways to decrease or prevent your pain
4
Guidance on a treatment plan and how physical therapy can help you.
Take the first step to begin living pain free! Call or email us today: (714) 256-5074,
info@cbphysicaltherapy.com
, or fill out the form below:
BOOK AN APPOINTMENT
We will contact you to confirm your appointment.