Coury & Buehler Physical Therapy - Irvine-Woodbridge
At Coury & Buehler Physical Therapy, our number one goal is to help our patients in the Woodbridge community of Irvine, CA, reach their full potential to live a stronger, healthier, and pain-free life.
With our wide range of research-based physical therapy services and years of training, knowledge, and experience, our objective is to provide superior, patient-centered care that provides our patients with spectacular outcomes. Whether you're recovering from a sports injury, work injury, traffic accident, or other orthopedic disorders, we remain dedicated to making your experience with us as comfortable and convenient as possible.
From your first evaluation as a new patient to your last physical therapy appointment, it will be clear that you are more than a patient; you are part of the Coury & Buehler family.
We believe that with professional care, a tailored treatment plan, and hands-on therapy, we can help you and your body heal. As a result, we are committed to not just resolving your pain or injury but also providing you with the tools you need to live stronger, healthier, and pain-free.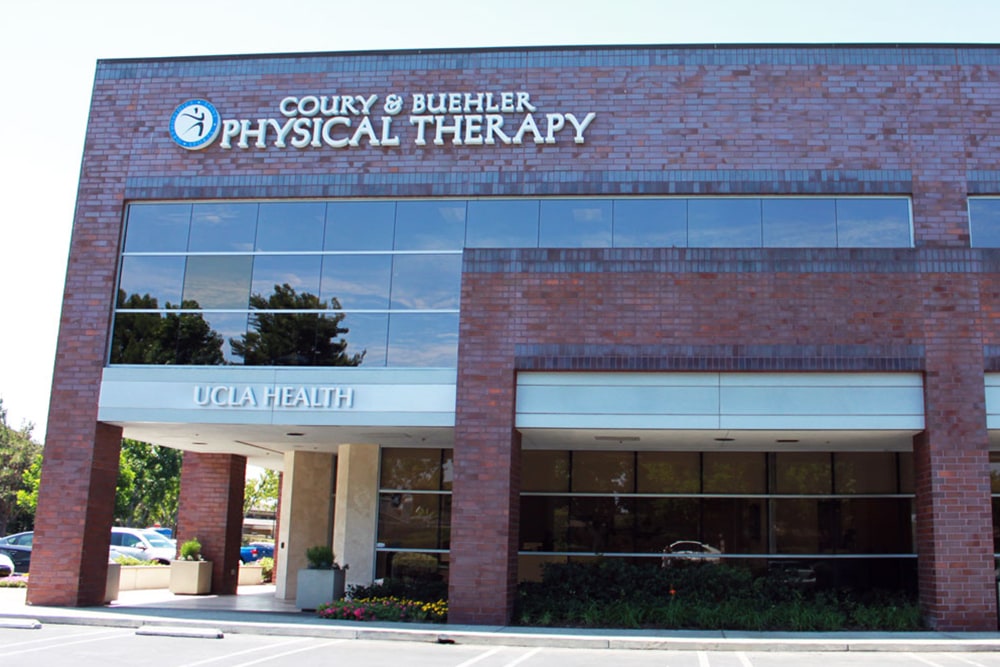 Premier Physical Therapy in Irvine that Delivers Results
At Coury & Buehler Physical Therapy, our number one priority is your health. Our team of physical therapy specialists works hard to create modern physical therapy treatments that provide consistent care to help you get back to enjoying your life quicker and healthier.
We want you to get back to experiencing life to the fullest, which is why we strive to provide empathetic and attentive care that delivers superior results. Our physical therapy treatment plans are tailored to your specific needs, taking into account your symptoms, medical history, and any personal or health limitations you may have.
If you are searching for pain relief in Irvine, CA, or the nearby communities of Anaheim, Brea, Orange, Tustin, Newport Beach, and Lake Forest, look no further than Coury & Buehler Physical Therapy.
Contact us today to schedule an appointment with one of our physical therapy specialists and discover how we can help you start living a pain-free life.
WHAT OUR CUSTOMERS ARE SAYING
Don't just take our word for it - see why so many of our local Irvine residents are raving about Coury & Buehler Physical Therapy. Don't settle for anything less than the best.
Click here to schedule an appointment today with one of our Doctors of Physical Therapy, who will provide you with hands-on treatment, a personalized treatment plan, and an individualized exercise program.
Whether you are visiting Irvine or any of our other physical therapy locations, you will always receive excellent care and customer service from our team. We look forward to hearing from you!