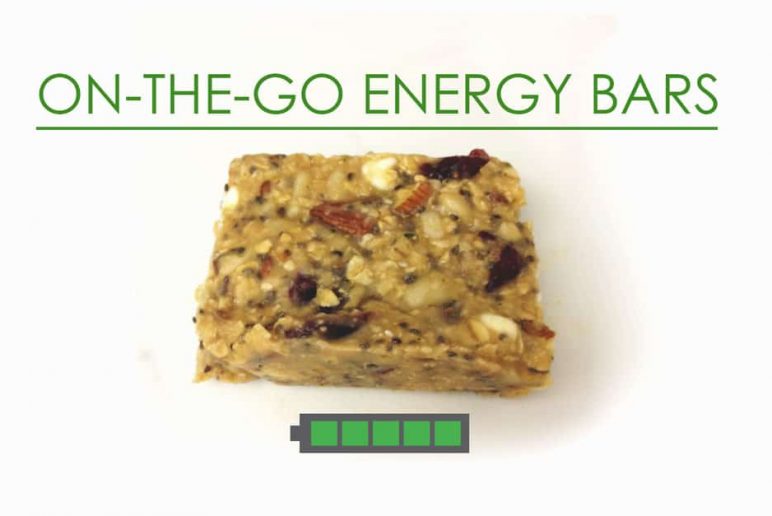 On-The-Go Energy Bars
February 17, 2015
Have you ever wondered what goes into your snack bars? I did. I often find myself on the go and in need of a healthy snack. It's easy to grab for a prepackaged snack, but looking at the ingredients on the back (several of which I can't even pronounce), I wonder what I am actually putting into my body to fuel me through the next few hours. I have a simple and easy recipe to share that will allow you to make a natural, healthy snack for you and your family.
Ingredients
1.5 cup oatmeal
½ cup honey
1.5 cup almond butter*
¼ cup chia seeds
¼ cup flaxseed
¼ cup hemp seed
¾ cup nuts*
¼ cup chopped dates*
1 tsp vanilla
*see substitutions below!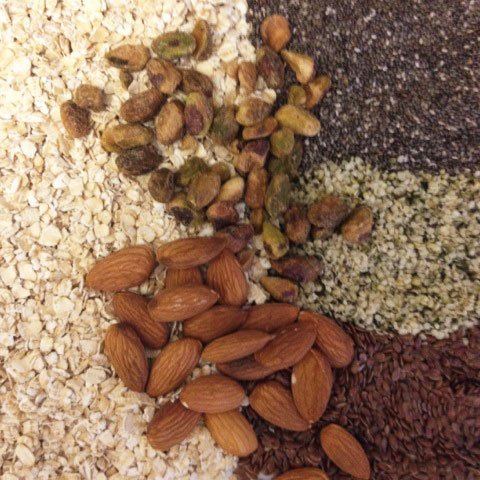 1. Mix all the dry ingredients together in a bowl.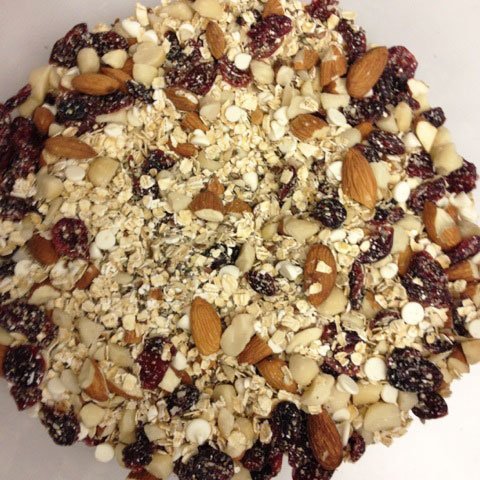 2. Add the vanilla and honey, then mix until all the dry ingredients are coated. Lastly, add the almond butter.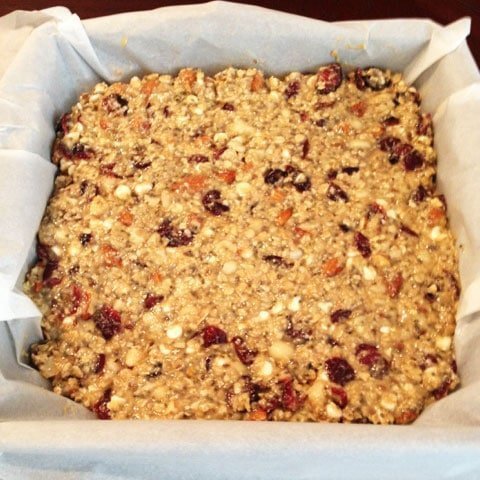 3. Place in a 9×9 baking pan that is covered with parchment paper (makes for easy clean-up), cover, and place in the freezer for 1 hour.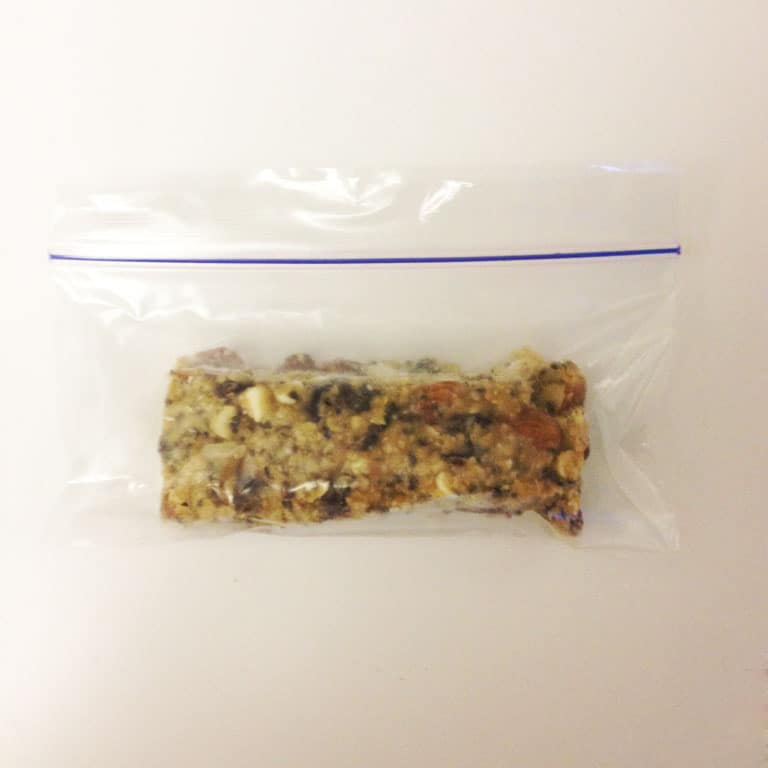 4. Cut into bars and place into snack-sized baggies. These energy bars will stay good in the refrigerator for 1 week.

My favorite part about this recipe is I'm pretty sure I've never made the same bar twice.
For the nuts, I like to use a variety such as almonds, sunflower seeds, pumpkin seeds, pistachios, macadamia, cashew, walnuts, and pecans.
In addition, you can substitute the almond butter with other nut butters such as macadamia, cashew, or peanut butter. You will find that some butters won't bind the ingredients quite as well, but as long as they stay refrigerated, will hold their shape when eating them.
You can also add other dried fruits in such as raisons, cranberries, blueberries, cherries, etc.
Lastly, I sometimes like to add in coconut flakes, cacao bites, cinnamon, or yogurt chips to add a variety to my bars.
You can easily add and subtract ingredients to make these bars your own. The best part is, you know exactly what you put in them which means you know exactly what you're putting into your body.
Share with a friend! Or to download a printable copy of the recipe, enter your information below:
Reader Interactions