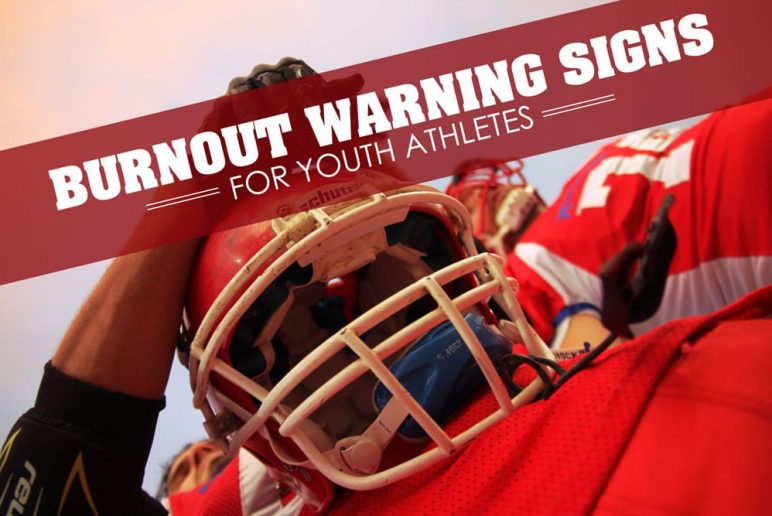 Burnout Warning Signs for Youth Athletes
October 28, 2014
I like to think I haven't been out of school all that long, but it seems to me that there is so much expected from kids today at a younger age – and this resulting in an early burnout from athletics. Youth athletics have become much more involved, resulting in more frequent and longer practices. This has led to a much bigger time commitment than ever before for these young children. In addition, some kids report that the sport they once loved to play is no longer enjoyable making them want to quit and try something new. Athletics have also become a little too competitive. I've seen parents and grandparents kicked out of little league games…where did the fun go?
It is estimated that 70% of kids quit organized sports by the age of 13. As adults, I think we can all relate to a day, week, or even an activity/event that has burnt us out at some point in our life. Kids are the same; they get burnt out. It is important for both parents and coaches to be able to identify the signs of sports burnout in order to help prevent it and keep your child happy, healthy, and in an organized team sport.
Here are the warning signs to look out for in your child:
Sports Performance Changes:
Inconsistent or below normal performance in both practice and games.
Lack of motivation or lack of enjoyment with placing their sport, including lack of interest in win or loss.
Being uncooperative, disagreeable, or argumentative with teammates, coaches, or parents.
Feeling that he/she is not good enough to be on the team and is lowering their performance ability.
Health Changes:
Slower recovery from an injury than should be expected
Frequent complaints of vague and inconsistent muscle or joint pain
Increased frequency of sickness or illness
Attitude Changes:
Irritability or mood swings (more than the normal teenager)
Difficulty sleeping
Lack of appetite
Increased isolation – reduced interest in talking to family members or friends
Drop in grades in school, lack of caring
Youth sports burnout has many different factors and life changes associated with it, but if we as the parents, coaches, and mentors to these young kids can help to identify burnout early, we may be able to make the necessary changes to keep these kids involved in organized sports. Every child's symptoms will appear differently, but just keep these few identified warning signs in mind. Daily exercise keeps both the mind and body healthy, but having fun performing these athletics is crucial for the youth to continue to build teamwork skills that will continue to grow with them throughout life.
What are some ways you've helped your child deal with or avoid burnout? Share in the comments below!
Reader Interactions