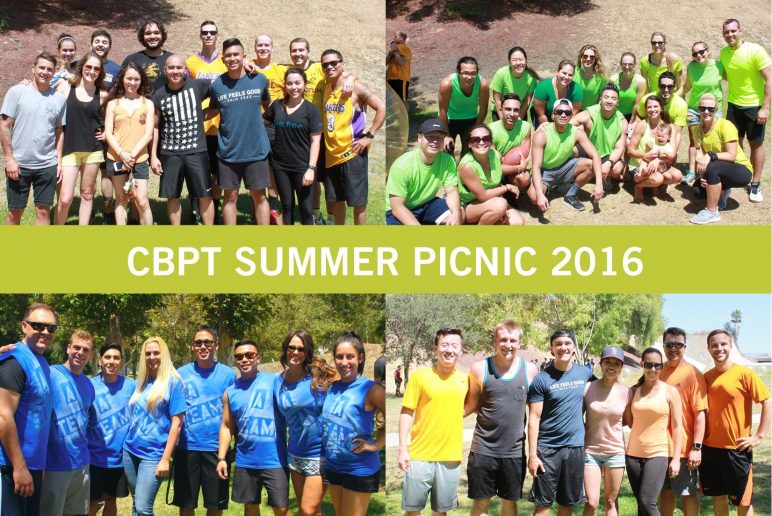 CBPT Company Picnic 2016
August 31, 2016
The annual company picnic is an event our CBPT staff looks forward to every year!
The CBPT team enjoyed a sunny Saturday afternoon eating delicious Hawaiian BBQ and spending time with good company.
This year we decided to incorporate a friendly competition of bubble soccer between our clinics. Each clinic dressed in their team color and competed in a four round elimination tournament. After a lot of sweating and laughter, the Anaheim Clinic took home the first annual CBPT Summer Cup!
Meanwhile, the CBPT kids had fun playing in the bounce house, doing arts & crafts, and competing in a watermelon- eating contest.
Scroll down below to check out some more photos from this family-fun event!