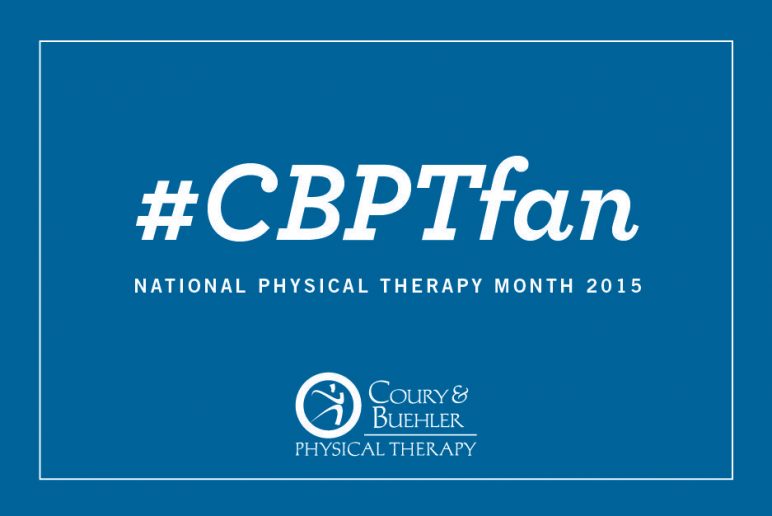 #CBPTfan – National Physical Therapy Month
October 01, 2015
October is National Physical Therapy Month!
Are you a #CBPTfan? Celebrate your story of recovery and raise awareness of physical therapy using the hashtag, #CBPTfan! We're celebrating YOUR results all month long! Share with your family and friends about your story of how PT can prevent injury, decrease pain, and restore the body for optimal health and wellness! It's through you that more people can live their lives to the fullest – pain free!
Tag us @CBPTfan on Twitter or Instagram with #CBPTfan
or post our Facebook page with your story and #CBPTfan!