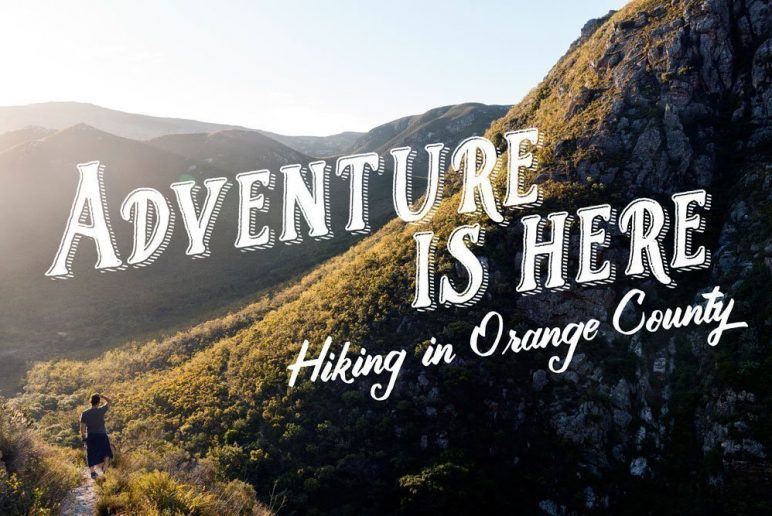 Adventure is Here: Hiking in Orange County
September 15, 2015
Being from Ohio, I was stuck indoors during the cold, snowy winters, but not here in sunny Southern California. Needless to say, this was one of the big factors that made my decision to move here so easy. One of the activities that I have enjoyed the most here over the years is hiking the outdoors. I find escaping the hustle and bustle of life by getting out in nature is both relaxing and rejuvenating for me.
Hiking in Orange County
My go-to hike, based strictly on convenience from my home, is Peter's Canyon Regional Park. My favorite hike within Peter's Canyon is the East Ridge View Trail due to the views and climb/grade of the hills.
Another favorite local hike of mine is the "Top of the World" hike located in the Aliso and Wood Canyons Wilderness Park. This hike provides beautiful views from the mountains to Catalina Island. The Aliso and Wood Canyons Wilderness Park is much bigger (approximately 4500 acres), so I still have many trails to get out and explore – perhaps we will cross paths out there someday. My Grandma hiked the "Top of the World" hike with me a few years ago at 83 years old!
I also love to hike in Crystal Cove State Park. Being near the ocean and taking in those sites is a favorite of mine since I grew up land locked in the Midwest. This park is great for all levels of hikers with easy to difficult routes noted on their map.
Hiking Perks
Whether you are going out for a leisurely hike, a moderate jog, or training for an intense race or competition, hiking is a great way to get out and enjoy some sunshine and nature while exercising. Hiking is a great activity that you can enjoy with family or friends. Many parks also allow you to bring your dogs (just check with park guidelines prior to getting there to confirm).
Hiking Locations
Peters Canyon Regional Park
8548 E. Canyon View Avenue
Orange, CA 92869
-
Aliso Wood Canyons Wilderness Park
28373 Alicia Parkway
Laguna Niguel, CA 92677
Crystal Cove State Park
8471 North Coast Highway
Laguna Beach, CA 92651
Whiting Ranch
26701 Portola Parkway
Foothill Ranch, CA 92610
What Do You Recommend?
The next park I plan to explore is Whiting Ranch. I've heard great stories from patients about the wildlife that one can see on these trails. I can't wait! What other local hiking trails do you recommend?
Take the Next Step
Sign Up For More Active Lifestyle Tips!
Reader Interactions