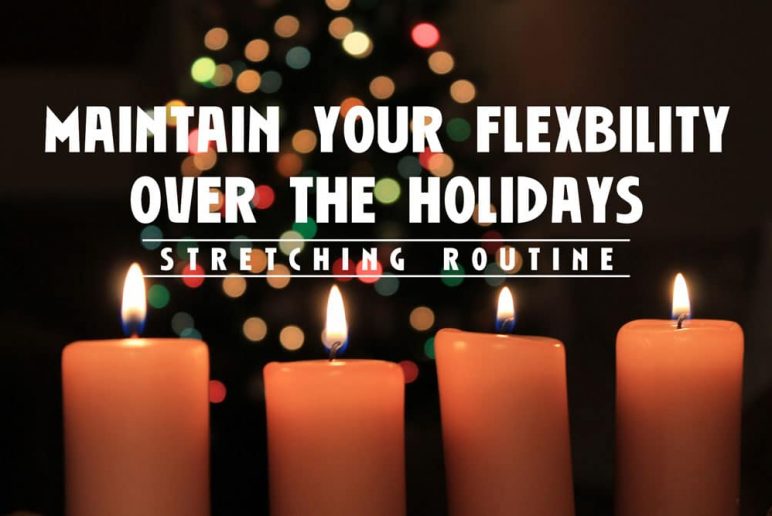 Maintaining Your Flexibility Over the Holidays: Stretching Routine
December 31, 2015
The holidays are a great time to spend with your family and friends. When my family and I get together we all enjoy spending time telling stories and catching up! We do however tend to spend quite some time sitting and eating all of the holiday treats! With all of the time we spend with our families and shopping, it can become difficult to fit in your regular exercise routine.
Below I have listed a few stretches for you upper and lower body to help improve and maintain your flexibility over the holidays. These are great stretches to add to your exercise routine to help live a healthy and active lifestyle over the holidays!
Standing gastrocnemius and soleus stretch:
Flexibility in your calves is important in order to improve range of motion and mobility with walking and running.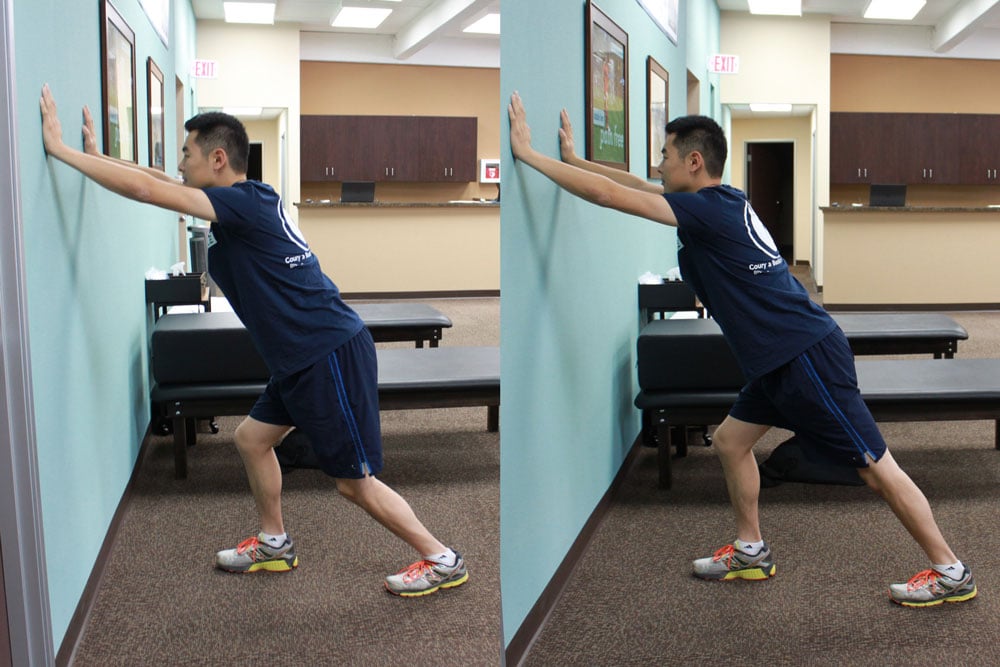 Kneeling hip flexor stretch:
When sitting for long periods of time, the hip flexor muscles can become tight and increase the strain on your back. This is a great stretch for the hip flexors that will help provide you with the relief you need.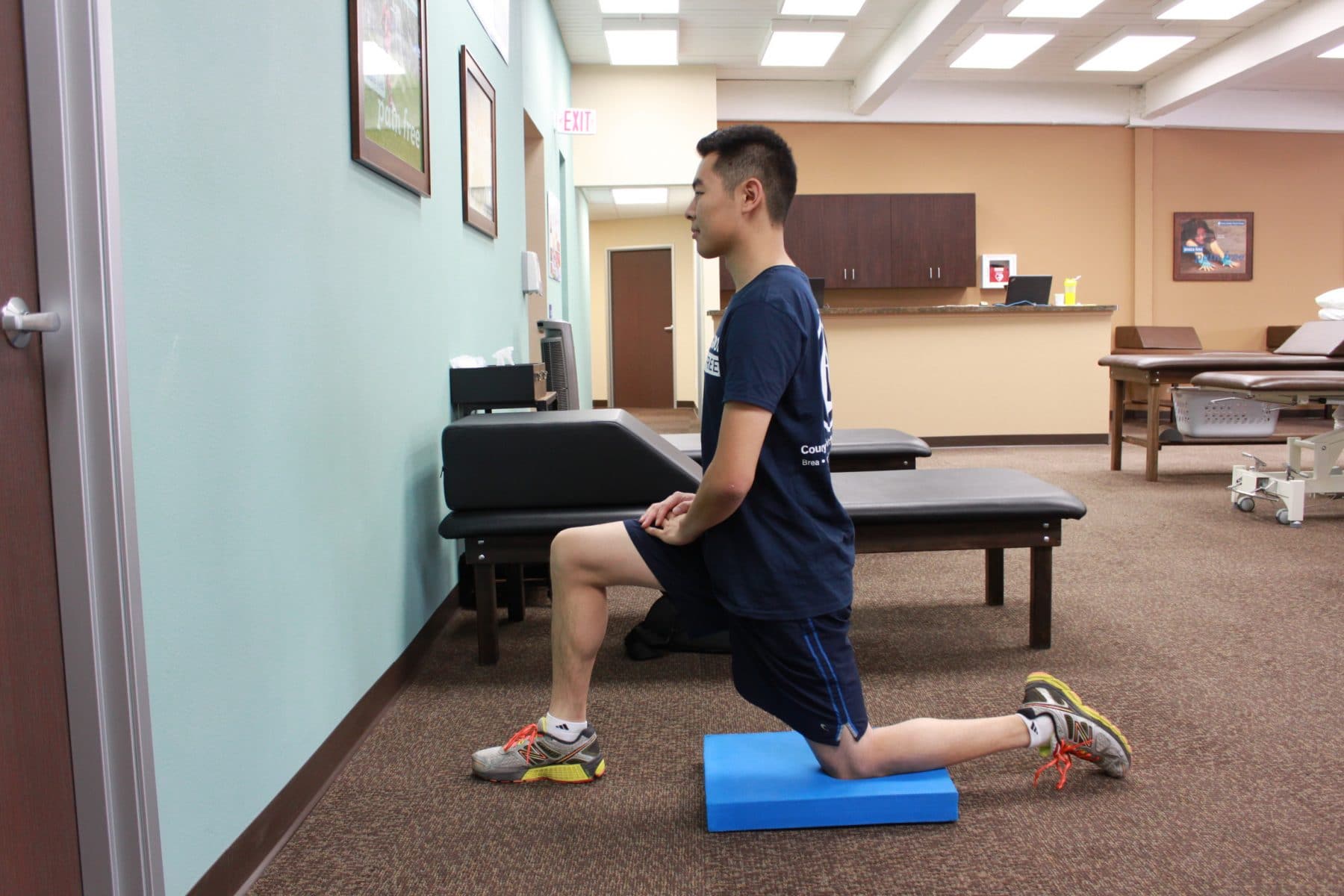 Standing Hamstring Stretch with Strap:
Improving the flexibility in your hamstrings is a great way for you to relieve stress on your low back and help improve your flexibility with walking, running, and everyday activities.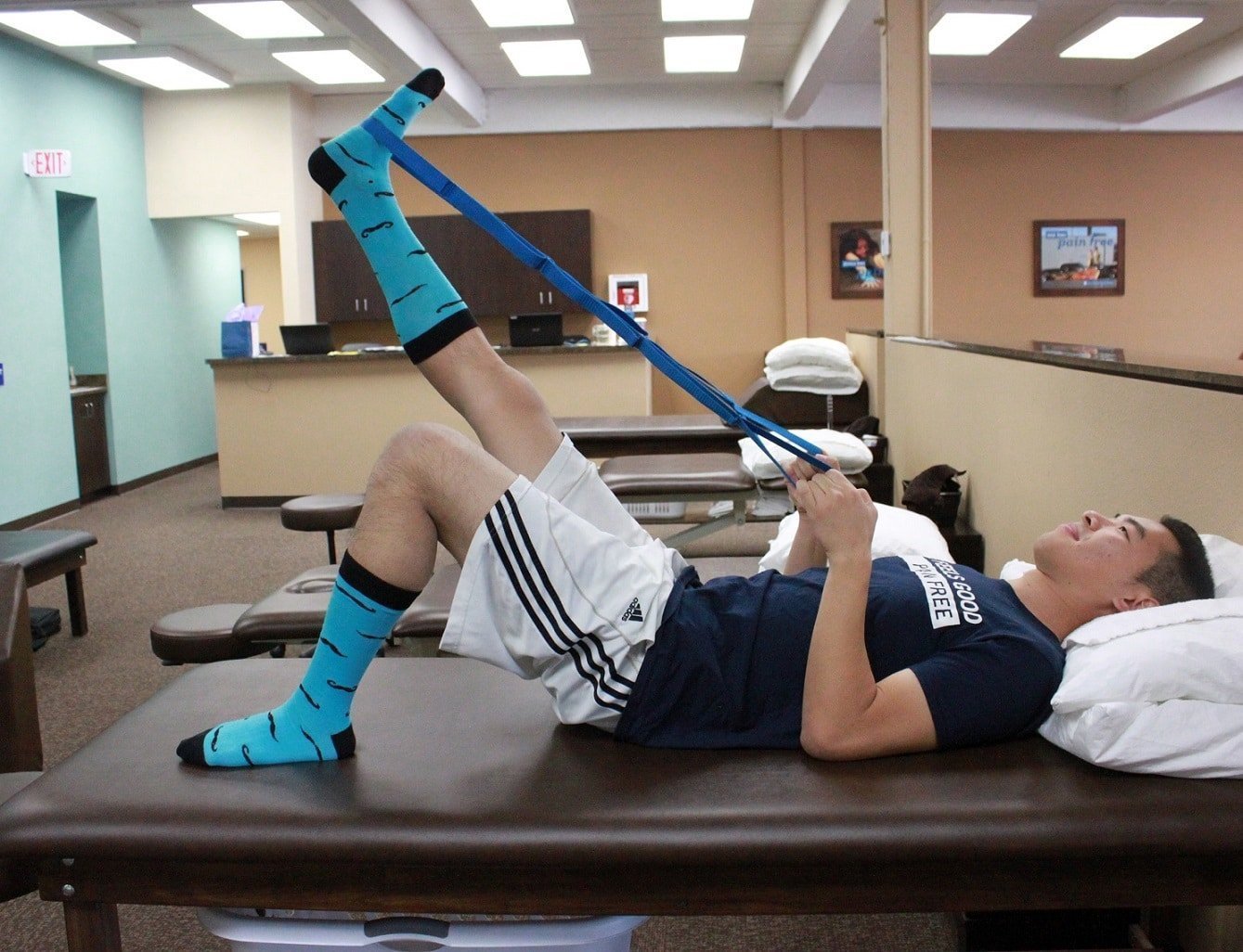 Upper trapezius Stretch:
This stretch is designed to help relieve the tension in the neck and head that tends to build with the stress of the holidays. This stretch will help improve the flexibility of the muscles of the neck and help you enjoy the holidays with your family.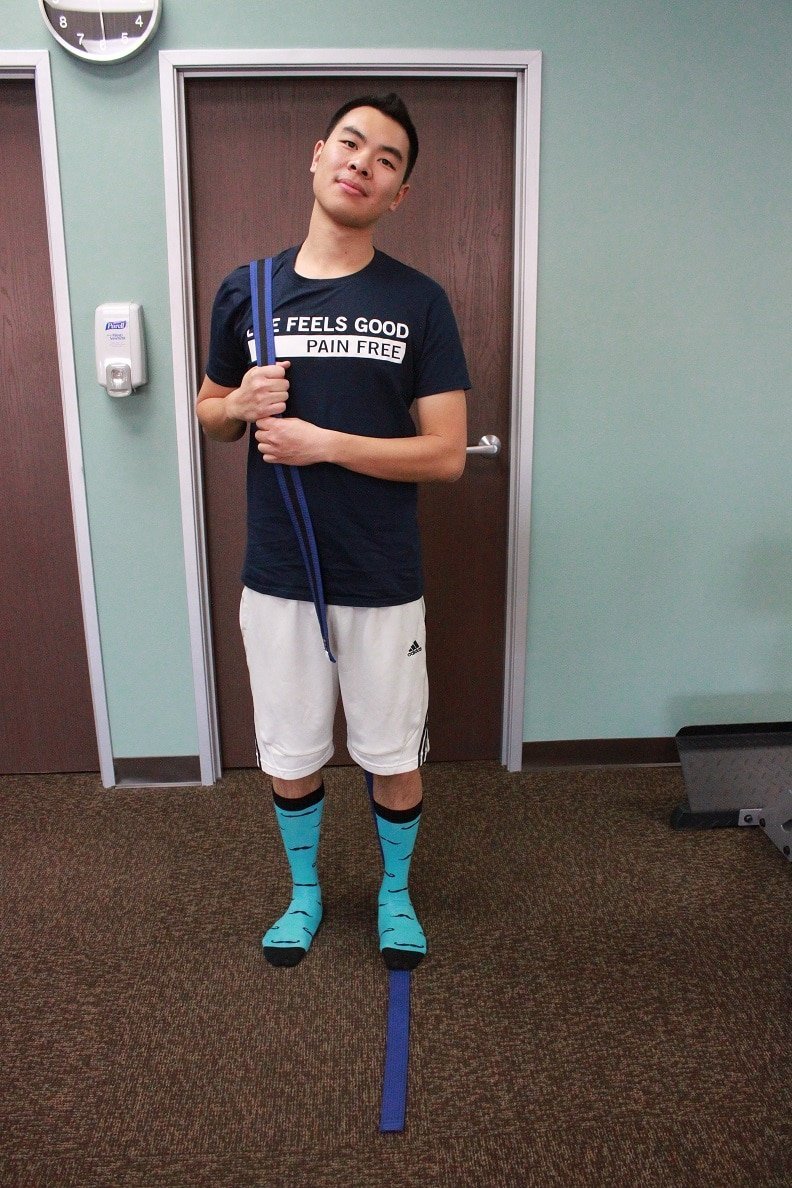 Pectoralis doorway stretch:
This is a great exercise designed to stretch the muscles on the front of the chest. This stretch will help improve your posture and reduce the strain on your arms and neck.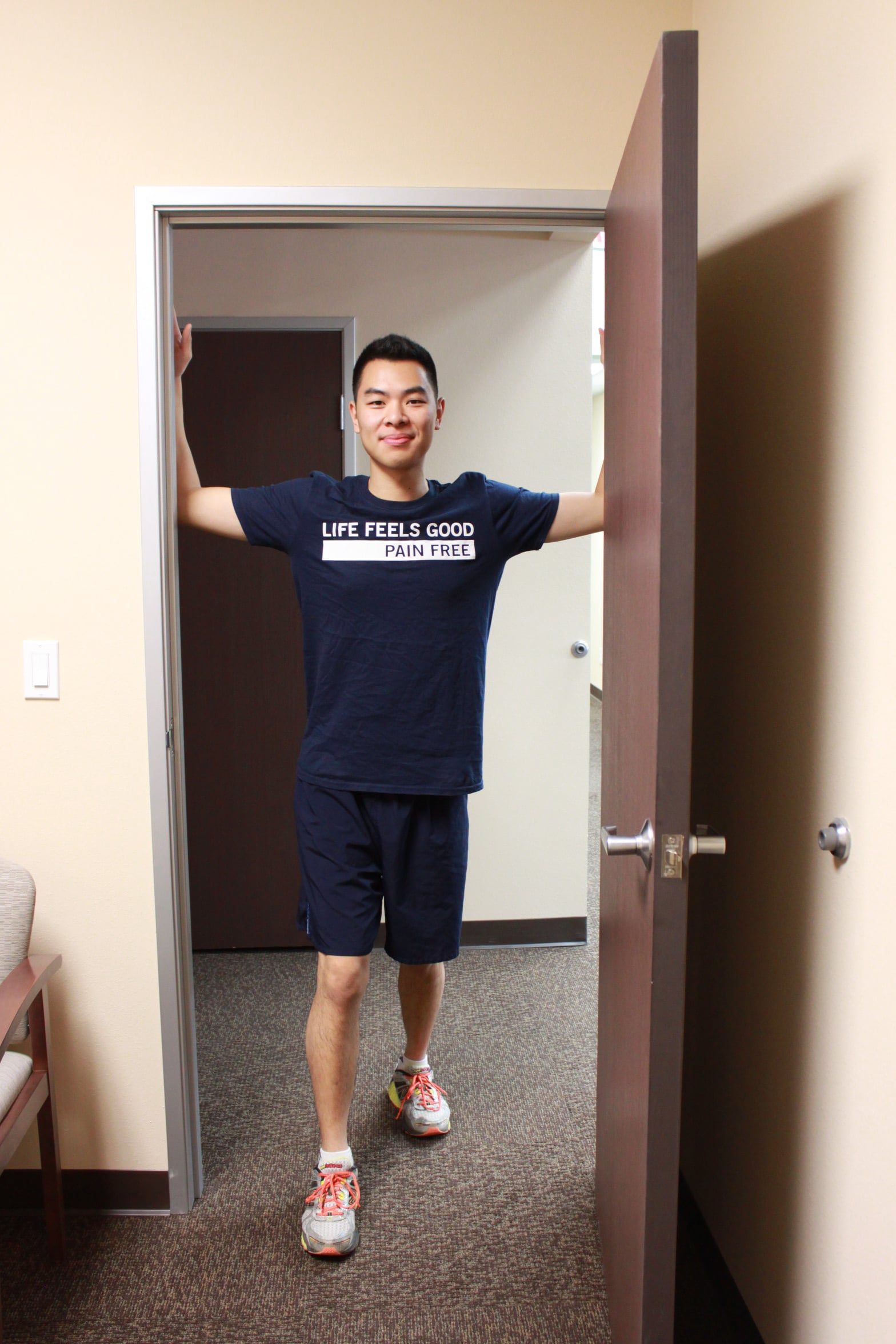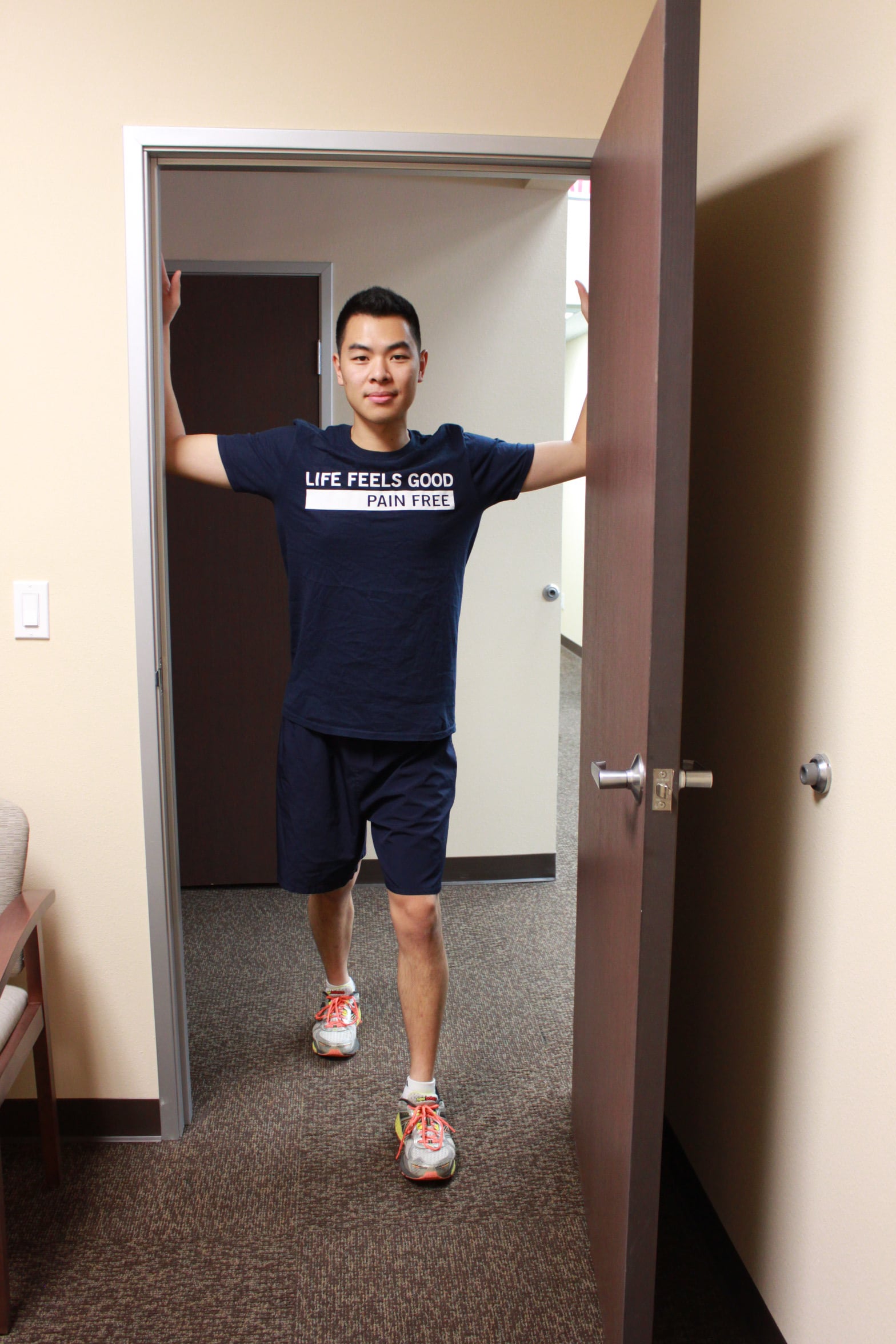 Stretching Tips
All of the stretches listed above should be held for 30 seconds and you can perform the stretches for 2 repetitions on both extremities. These exercises should not cause you pain or discomfort and if you do notice pain please do not continue to perform the stretch. I hope you enjoy these stretches and have a wonderful holidays with your friends and family.
Take the Next Step!
Looking for a fresh start for the new year? Sign up for a free assessment for help:
Reader Interactions