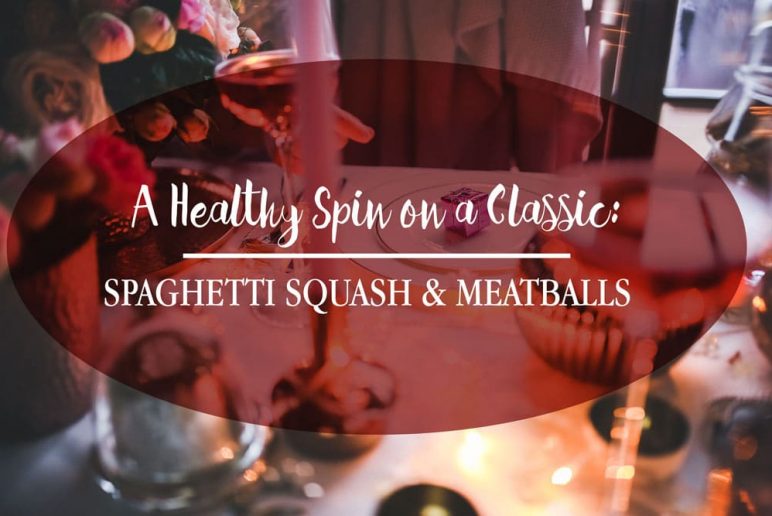 A Healthy Spin on a Classic: Spaghetti Squash & Meatballs
February 11, 2016
Valentine's Day is a great occasion to show off your cooking skills to someone you care about and cook them an awesome, healthy meal. One of my favorite styles of food to cook is Italian because there is always something new to try and the most basic dishes are always fantastic. Spaghetti and meatballs is a classic Italian dinner that is always a hit. For my recipe I like to use spaghetti squash because it's give you the same texture of spaghetti without the added calories and helps give the dish a nutritional boost. Below I have a simple recipe that I like to do when I am trying to impress someone special and have a healthy meal all at the same time!
Meatball Ingredients:
1 Pound of grass fed ground beef
1 Egg
1 Tsp of salt
1 Tsp of black pepper
1 Clove of garlic: Diced
1 Tsp of dried oregano
¼ Yellow Onion
Pasta and Tomato Sauce Ingredients:
1 Spaghetti Squash
1 Can of Organic tomato sauce
1 Tsp of salt
1 Tsp of black pepper
1 Portabella Mushroom: Thinly diced
1 Cloves of Garlic: Diced
¼ yellow onion
1 Tbsp. of Chopped Italian parsley
1 Tbsp. of Chopped fresh basil
Directions
Pre-heat the oven to 400 degrees for the spaghetti squash. Cut the spaghetti squash into halves
Scrape out the seeds of the spaghetti squash with a fork and gently drizzle some olive oil, salt and pepper over the squash in a baking pan.
Place the squash in the oven and cook for 45 minutes.
Dice and chop the onion, Italian parsley, basil, and garlic.
Place the ground beef in a large mixing bowl, add seasonings and onions to the bowl and mix all the ingredients together.
Shape the meatballs into about 1 ½ inch diameter sizes.
Place the prepared meatballs into a large sautee pan with olive oil and brown each side of the meatball.
While the meatballs are cooking in the pan, place the garlic, onion, and mushrooms in a separate large pot with some olive oil and sautee the ingredients until they are lightly brown.
Add the tomato sauce and meatballs to the pot and let it simmer for 30 minutes.
The spaghetti squash will be very hot once it comes out of the oven so make sure you let it cool for 10 to 15 minutes.
Once the squash is cooled, use a fork to scrape the squash out – it will look just like spaghetti.
At this point, the meatballs and sauce should be done and you are ready to plate.
Place two meatballs on each plate of spaghetti squash and pour some of the sauce onto the plate. Garnish each plate with some fresh basil and parmesan cheese.
Enjoy!
I hope you enjoy this great recipe and have a great Valentine's Day. Bon Appétit!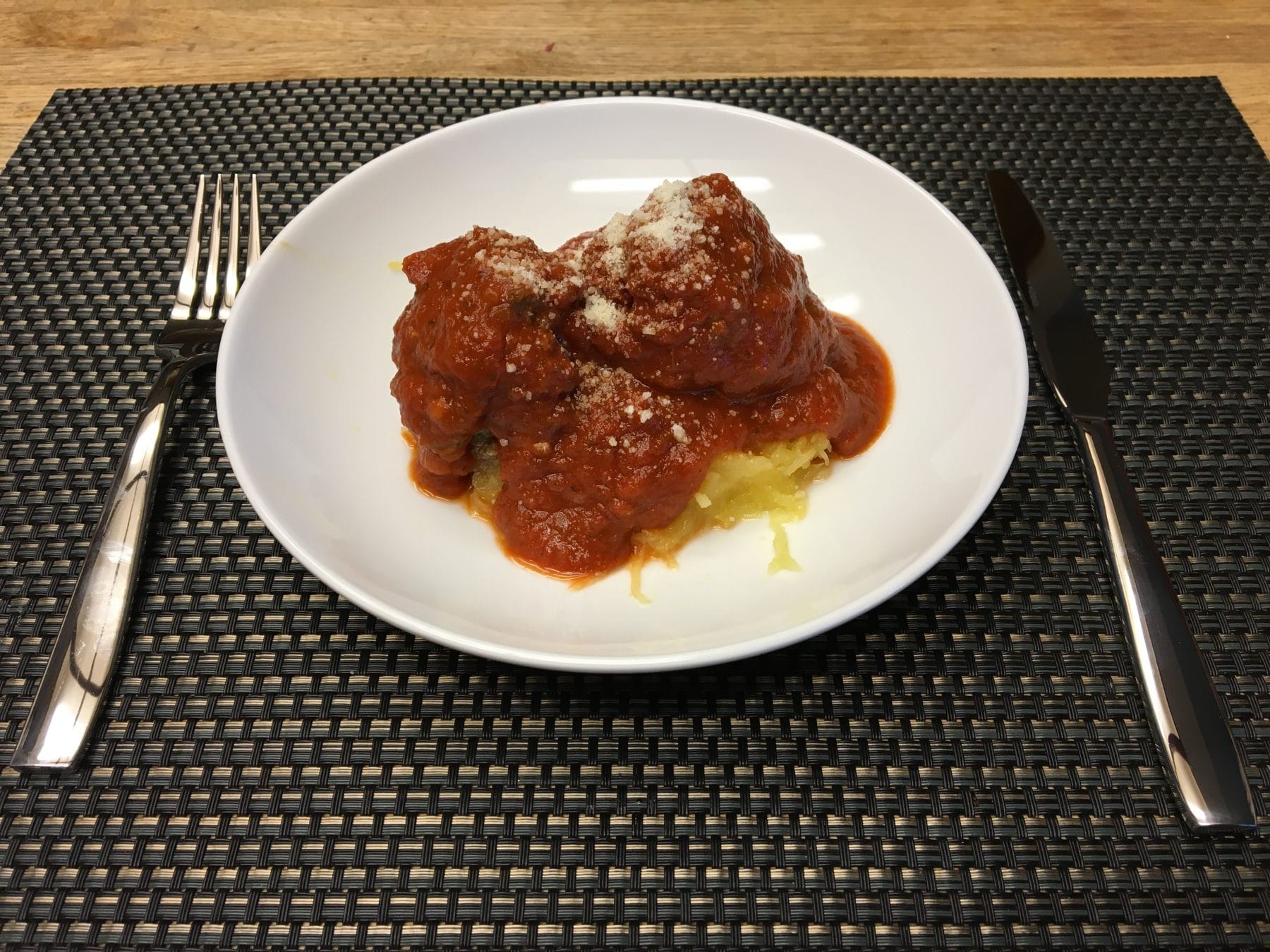 Get a Handy Downloadable Copy
Hungry for more healthy recipes? Sign up for Life+!
Reader Interactions