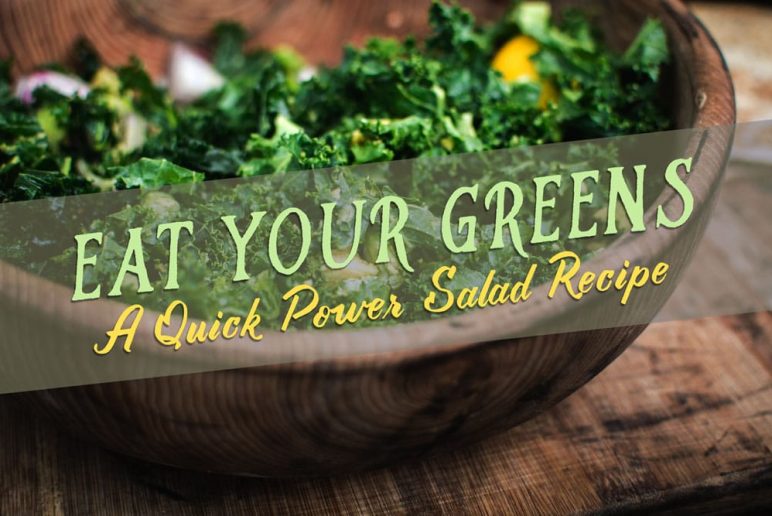 Eat Your Greens: A Quick Power Salad Recipe!
November 03, 2015
To stay healthy throughout the week and give myself a little freedom on the weekends I like to enjoy a power salad for lunch during the week. With the holidays approaching a great way to maintain a healthy lifestyle is to incorporate some of your favorite greens, winter vegetables, and protein into a salad to make sure you are getting all of your nutrients. Here is a recipe for my go to salad during the week!
Ingredients:
Power greens consisting of kale, spinach, and chard: 1 cup
Red bell pepper: ¼ cup
Avocado: ½ of Avocado (Cubed)
Cherry Tomatoes: 4 Cherry tomatoes
Shredded Carrots: ¼ cup
Roasted Sweet Potatoes: ¼ cup: 25 minutes at 400 degrees with salt, pepper, and olive oil
Chicken Breast: ½ cup, Baked at 350 degrees for 30 minutes with salt, pepper, and olive oil
Dressing: ½ ounce Olive Oil and ½ ounce Balsamic Vinegar with salt and pepper
**I will also add a variety of nuts such as walnuts, cashews, or almonds depending on what is available. A small handful is usually a good amount!
Mix all of the items in a bowl or on a plate and enjoy!
* Ingredients: Makes one serving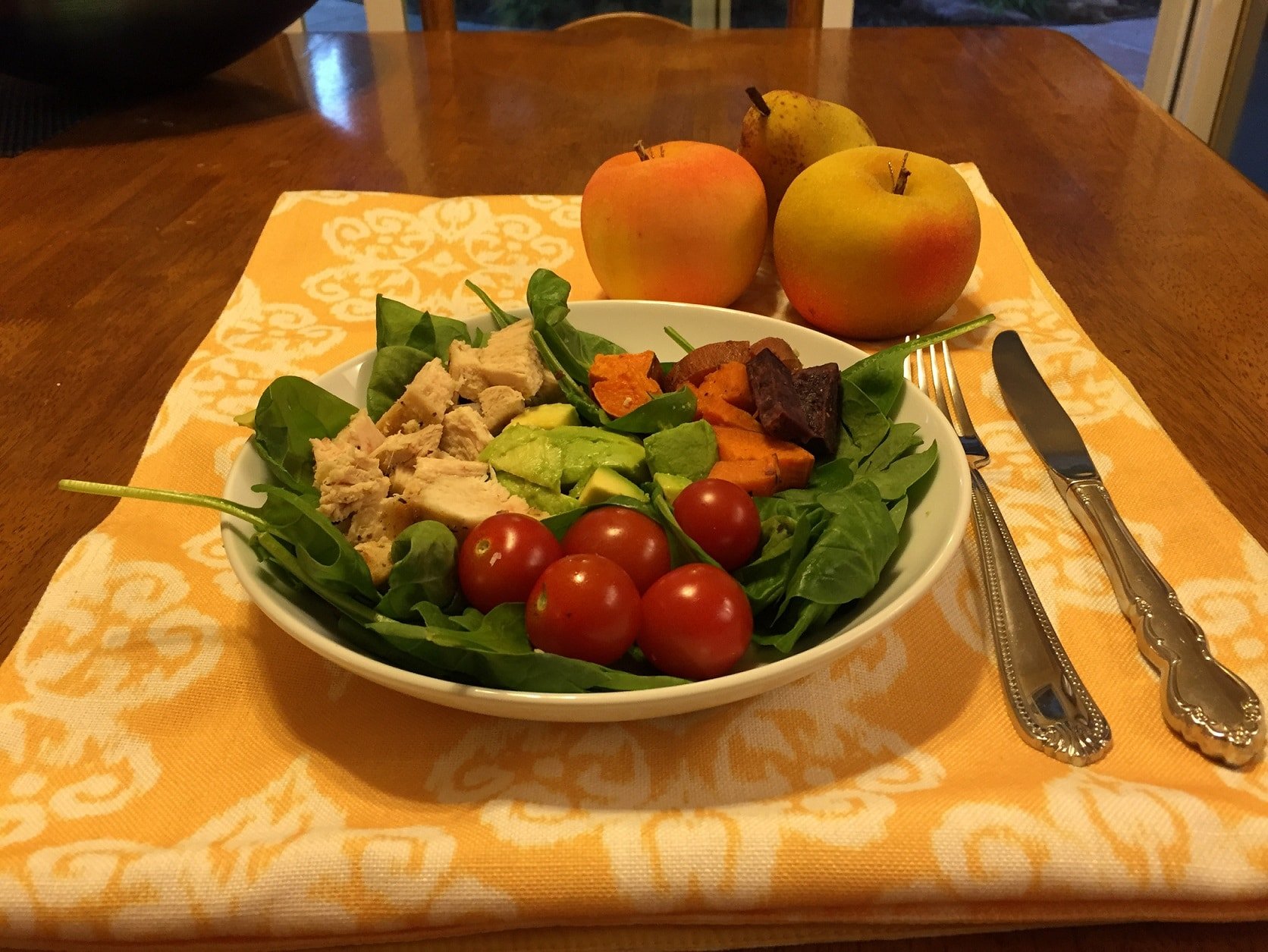 Make it at home
This is a nutritious and easy salad to make when you're in a rush or when you're just looking for a healthy lunch or dinner option. Feel free to add any other favorite vegetables or items you enjoy in your salad! You can also add your favorite fish such as salmon or steak as well to add some variety. Bon appetit!!
Take the Next Step
Want this recipe? Sign up below!
Reader Interactions