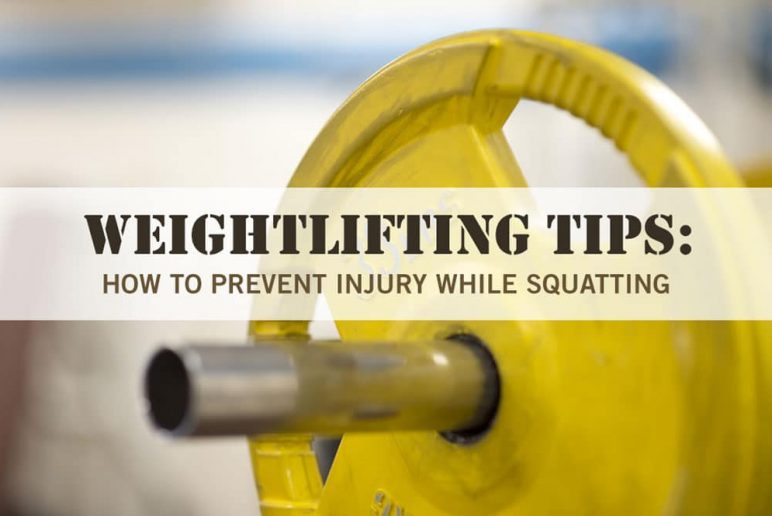 Weightlifting Tips: How to Prevent Injury While Squatting
January 05, 2016
Weightlifting and performing resistance exercises are a great way to maintain strength and stay in shape. I personally enjoy going to the gym and lifting weights and one of my favorite body parts to exercise is my legs. I find with exercising my legs I am able to incorporate strengthening my core and get a full body workout at the same time. The key component to my leg workout though is ensuring that I am performing my exercises correctly.
The squat is one of my favorite exercises to perform during my leg exercise day because of its ability to strengthen my legs. It is however an exercise that requires attention to form to prevent injury. Below I have described common errors in performing the squat and ways to help prevent those errors from occurring.
Common errors while squatting:
Knees collapsing inward
Heels coming off of the ground
Knees drifting in front of the feet
Bending too far forward at the hip
Crabwalks
This exercise is designed to strengthen the muscles on the sides of your hips which help provide stability while squatting.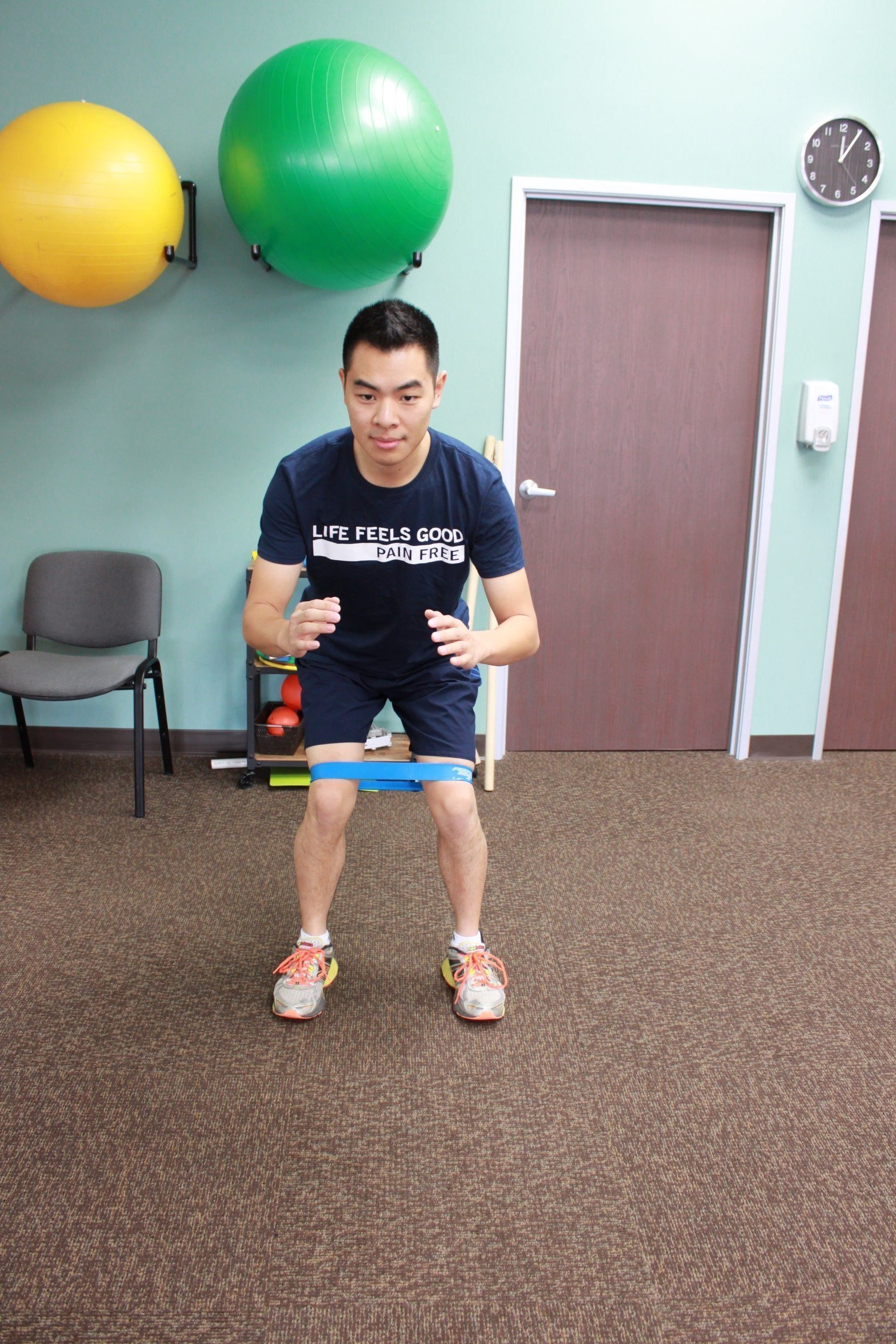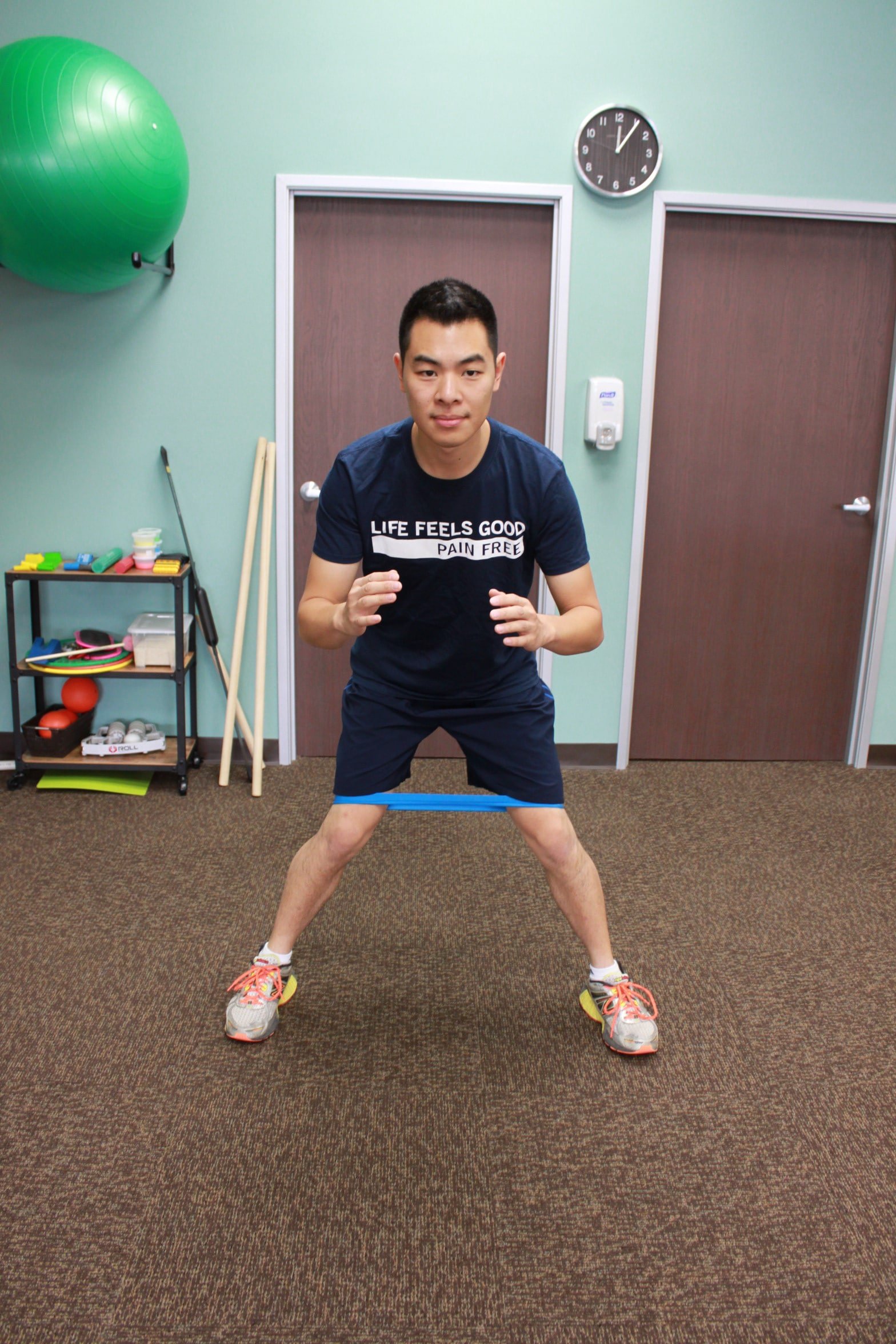 Squatting with resistance band around knee:
By squatting with the resistance bands around your knees and keeping the band taut, you will help prevent your knees from collapsing inward.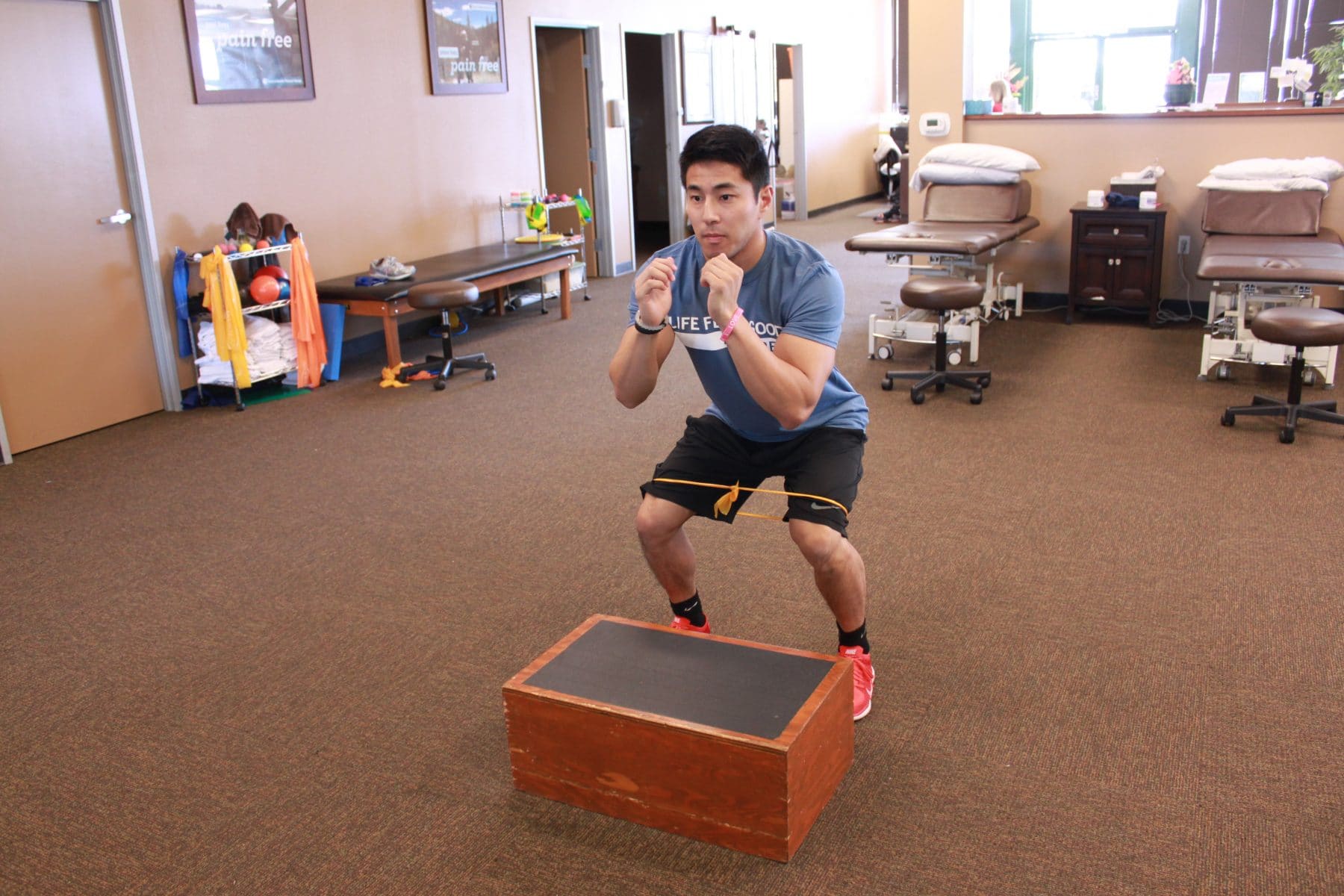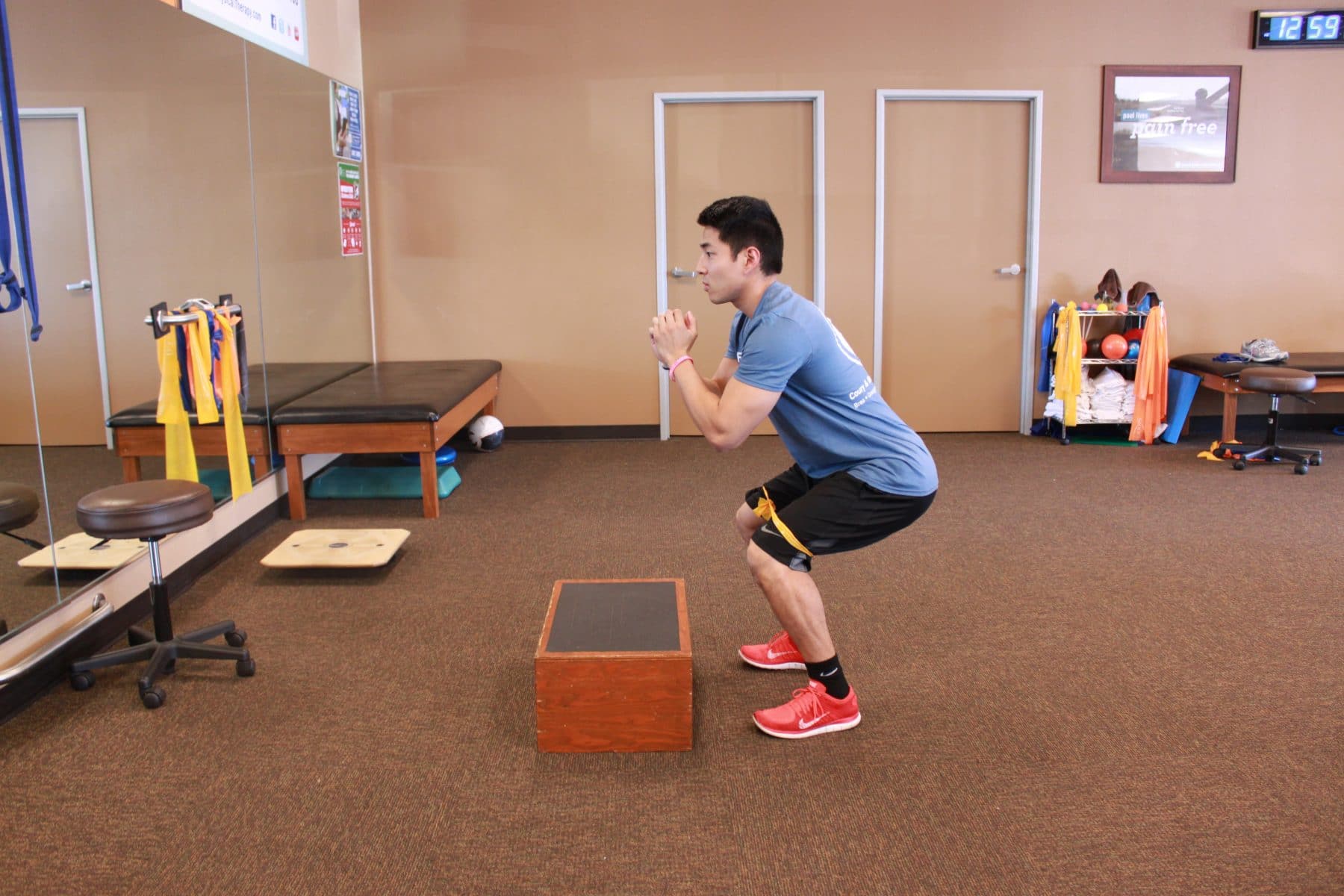 Gastrocnemius and Soleus stretching:
This stretch is designed to improve the range of motion in your calf which will help prevent your heels from coming off of the ground while squatting.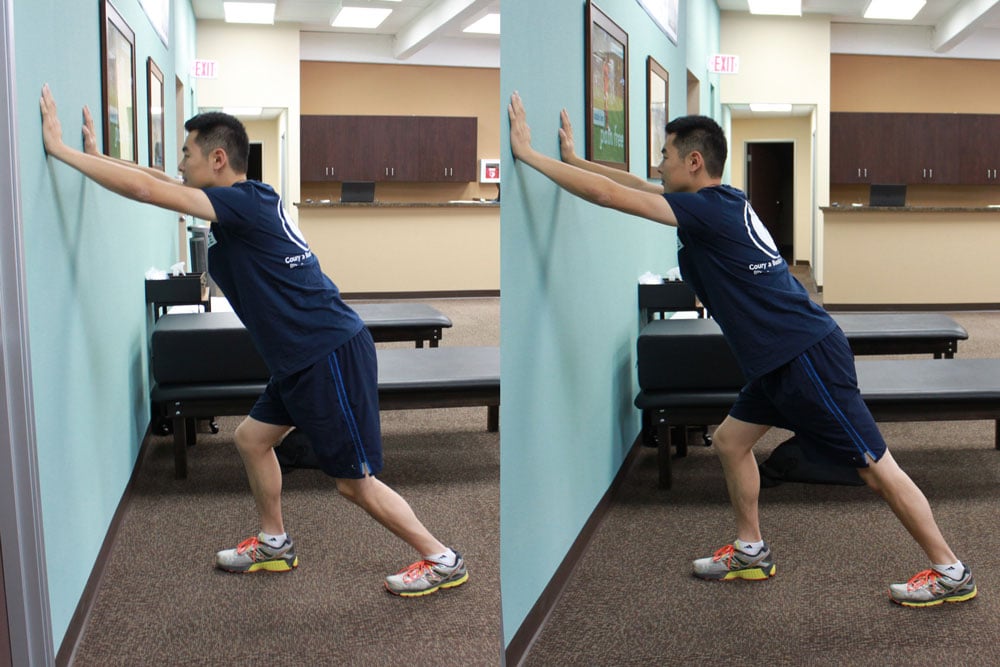 Kneeling hip flexor stretching:
This stretch will help improve the range of motion in your hips and help prevent you from bending to far forward at your hips while squatting.
These are a few exercises and stretches that are designed to help improve the quality and form of your squat to help prevent injury. It is always important to ensure your form is correct before you increase the weight you use while performing the squat. Increasing the weight to fast can cause you to lose your form and possibly lead to injury. I hope these tips and exercises help and you can continue to live a fun, healthy, and fit lifestyle!
Take the Next Step!
Injured yourself during an exercise? Sign up for a free assessment for help:
Reader Interactions