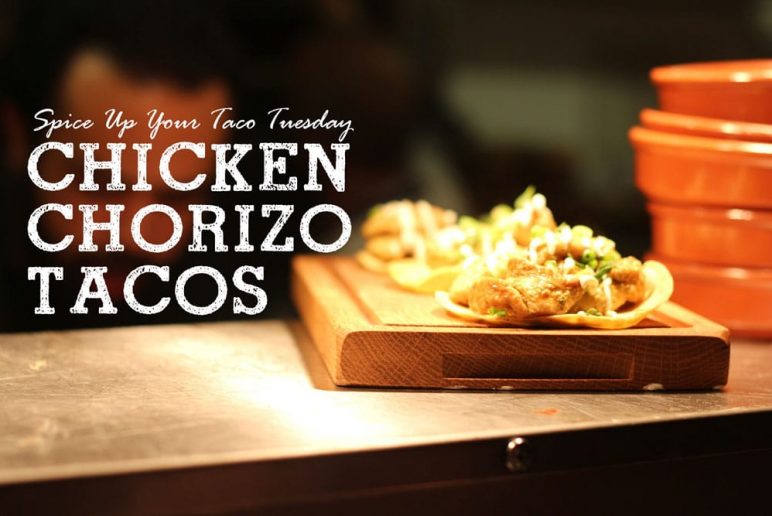 Spice up your Next (Taco) Tuesday: Chicken Chorizo Tacos!
November 19, 2015
Mexican food is one of my favorite types of food and I always enjoy trying new recipes to make for dinner. One recipe that I have developed is chicken chorizo tacos! They are a healthy version of tacos that will leave you feeling satisfied and feeling great that you have just ate a healthy meal.
Recipe
Sprouted Corn Tortillas by Food for life
¾ of a pound of ground chicken chorizo
Yogurt jalapeno cheese (lactose Free, you can also try yogurt cheese if you don't want the extra spice)
1 Clove of chopped garlic
¼ of chopped red onion
1/4 cup of chopped cilantro
1 Jalapeno chopped with the seeds and stem removed (If you like the extra spice)
I find that I am able to find all of these products at Sprouts but you can also try other local grocery stores in your area.
Recipe: Makes 4-6 Tacos
How to cook it:
When I prepare a meal like this, I like to start by chopping all of my ingredients to get that out of the way. I will start by placing olive oil in the Sautee pan and begin browning my onions. Once the onions start to brown I will add the garlic. As the garlic begins to cook, give the pan a quick stir so the ingredients don't burn. After a few minutes add the chicken chorizo. The chicken chorizo can take a few minutes to cook and you want to make sure it cooks all the way through. Generally the chicken will be done once the outer edges are turning a nice golden brown. As the chicken finishes up I will add the cilantro and jalapeno right before I am ready to plate. Warm the tortillas in the oven and you are ready to plate. Add a little cheese on top of the tacos and you're ready to enjoy.
Enjoy!
As a side I like to add some roasted vegetable such as zucchini, squash, or asparagus. Usually 400 degrees in the oven for 20 minutes with some olive oil, salt, and pepper does the trick. I hope you enjoy this great recipe and you continue to enjoy a healthy and fit lifestyle. Bon appetite!!
Get the Recipe!
Hungry for this recipe? Sign up below to receive a free copy!
Reader Interactions