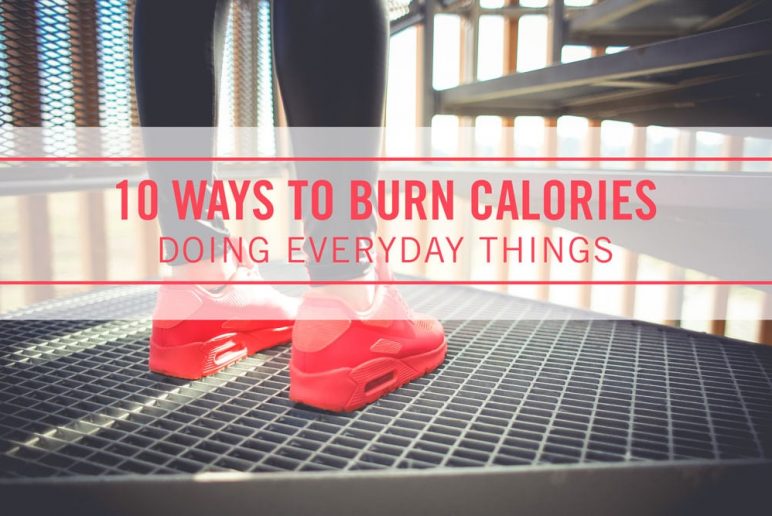 10 Ways to Burn Calories By Doing Everyday Things
October 24, 2014
Getting to the gym is much easier said than done these days. With busy work schedules, shuttling your kids off to their soccer games, and having to keep up with everyday errands, it's difficult to allot time for yourself to stay active. Good news is there are ways you can still stay active and burn calories while maintaining your busy schedules. Here are 10 easy ways to burn off that cheeseburger you felt so guilty about.
Mowing the lawn: Use an old-fashioned manual mower and you'll burn 395 calories every hour. Plus your wife will thank you for it.
Washing the car: You'll burn at least 100 calories for every 20 minutes you spend cleaning the car.
Scrubbing the bathtub: This will burn about 260 calories per hour.
Ironing: Keep your work clothes pressed and looking fresh while burning 151 calories an hour.
Washing the windows: Not the most fun activity, but you'll have the satisfaction of burning 197 calories per hour.
Fly a kite: For every 20 minutes, you burn about 100 calories. It's also a fun activity to do with your kids.
Walk the dog: Depending on how big the dog is, this averages around 100 calories for every 20 minutes walked. Add ankle weights or venture on uneven terrain for more of a workout.
Climbing stairs: 15 minutes will burn 100 calories and help strengthen your glutes.
Sing: Doing this for an hour on your way to work or while dropping off the kiddos will burn 100 calories!
Sleep for 8 hours: Getting your full night's rest will actually burn 360 calories!
Do you have any additional ideas to burn calories? Leave a comment below!
Reader Interactions