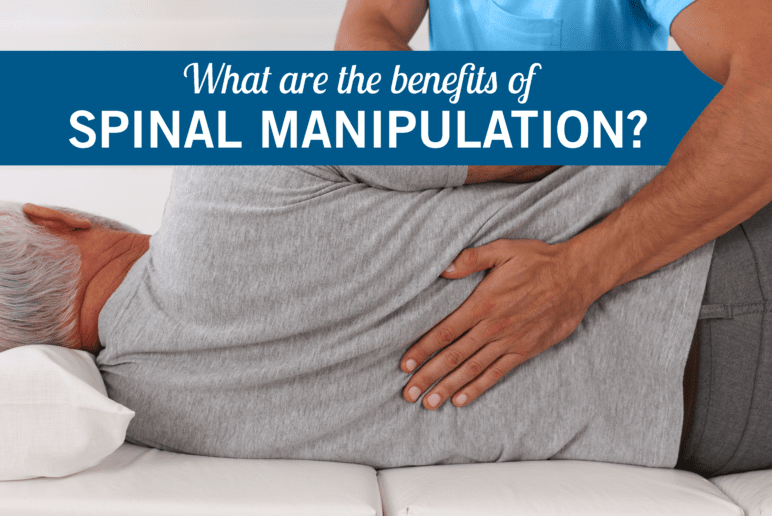 What Are The Benefits Of Spinal Manipulation?
March 03, 2022
What Is Spinal Manipulation?
Spinal manipulation is a treatment technique that has profound effects on the entire body. The treatment targets stiff or restricted spinal segments with a fast, small range movement with the goal of cavitation or popping sounds. The effects of this treatment go far beyond the spine and have significant effects on the rest of the body. Spinal manipulation can be an effective direct treatment for neck and back pain, but it has many indirect benefits that influence the rest of the body.
What Is Cavitation?
The cavitation or "pop" occurs when a joint is moved beyond the available range of motion and breaks the mechanical barrier within the joint capsule. Think of when you crack your knuckles; taking your finger past the current limits and creating a pop that allows more movement. This is also the same thing as sitting in a chair and twisting in both directions to create a pop. Most of us do this without classifying it as manipulation, but I will classify this as self-manipulation.
All of the nerves in our body leave the spinal cord, allowing effective communication from the brain to the muscles, joints, and skin which assist with coordination. After an injury or poor habits, our muscles, joints, and nerves lose their ability to communicate effectively leading to inefficient movement patterns. Nerves and muscles can become less flexible in these painful situations and change the movement patterns.
Spinal manipulation towards the neck and upper back can help improve many conditions in the upper body including:
Headaches
Tennis elbow
Shoulder impingement
Rotator cuff tears
Benefits of Manipulation
Manipulation of the low back can help many injuries in the leg by improving:
Joint mobility
Muscle and nerve flexibility
Decreasing muscle tone
Increasing strength output
Desensitizing the nervous system
Due to the large impact and many tissues that this treatment influences, spinal manipulation is one of the more powerful treatments for individuals with chronic headaches and low back pain by helping reset both the muscular and nervous tissues. This will help improve coordination and motor control so you can return to fun activities such as yoga, golf, cycling, and hiking.
Ask your physical therapist if spinal manipulation would be beneficial for you. This quick and effective treatment can be help reduce pain, improve strength and flexibility, and have relaxation effects on the cardiovascular system to reduce blood pressure.
If you aren't attending physical therapy yet, but have pain and are interesting in learning more about spinal manipulation, schedule an appointment to see how Coury & Buehler Physical Therapy can help you get back to doing what you love to do – pain-free!
If you have spinal or back pain, contact us! Our Physical Therapists are here to help. Fill out this form and we will contact you to schedule an appointment.
Reader Interactions