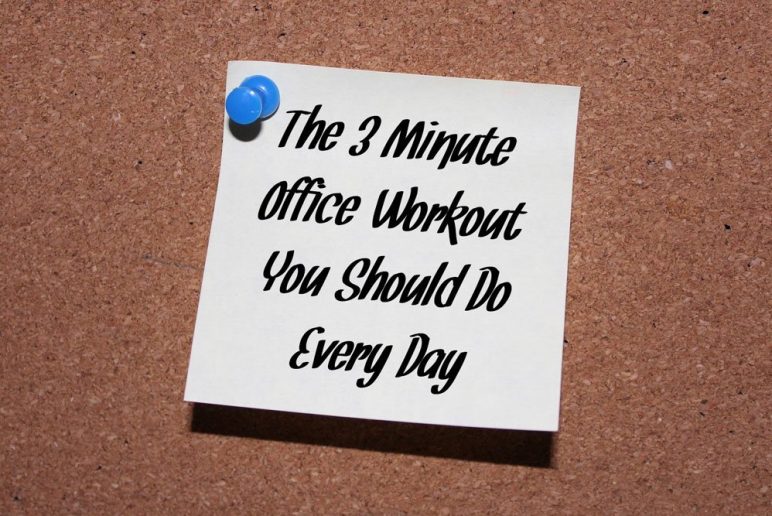 The 3 Minute Office Workout You Should Do Every Day
March 22, 2016
Sitting at work in front of a computer or at a cubicle can create ache, pains, and faulty movement patterns. I have had many experiences where I sat in a certain chair or position for too long and develop pain in my shoulder, back, or neck. These are three common areas that professionals complain of discomfort because either poor posture or postural weakness.
Our bodies are designed to move and not stay still in one position. When we stay in one position, certain muscles activate and others muscle are inhibited or turned off. The muscles that are activated fire to hold us in that position and tend to add compression to other structures like nerves, discs, and other muscles. Compression decreases circulation those structures that bring healing and replenishing nutrients to the area which is another reason of why pain is present. If pain does not appear, the muscles holding you in a certain position can tighten up reducing your ability to move freely. Movement is the cure for all of these problems and should be done regularly.
Every hour you should get you out of the chair and perform these three exercises:
Scapular Pinches
Stand up and have you palms facing forward.
Pull your shoulder blades back and down and hold them for 3 seconds.
Perform 10 of them to reduce the tension in the shoulders and neck which will allow you to maintain optimal posture.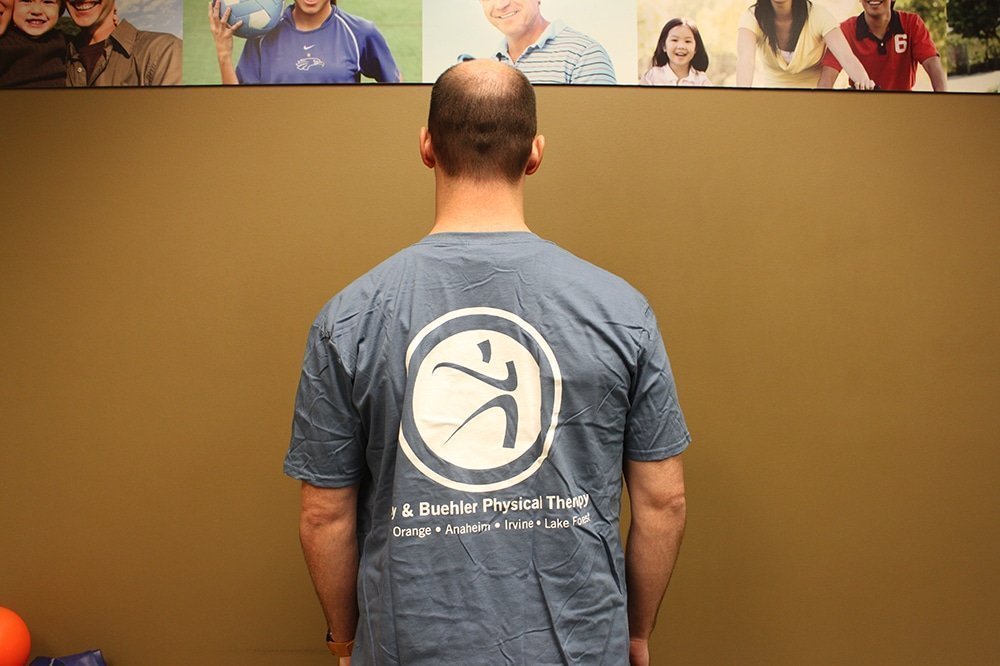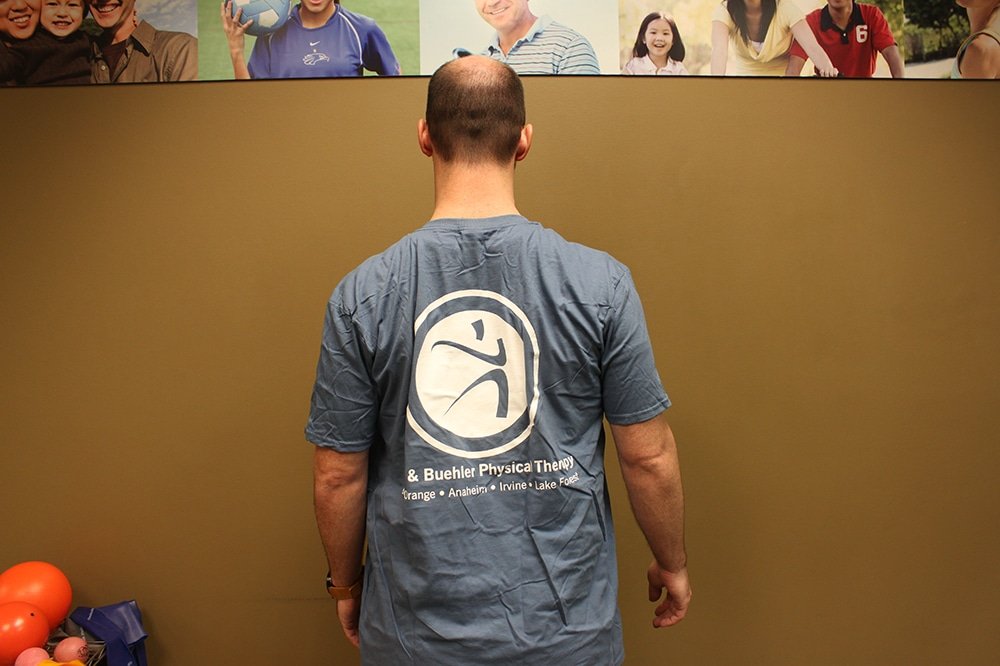 Office Angels
Just like snow angels, but in the office!
Stay standing with you hands facing forward as in the previous exercise but make sure that the thumbs are pointing up.
Pinch the shoulders blades back lightly and lift the arms all the way up towards the ceiling with the thumbs leading 10 times.
This exercise helps the arms move through the full range of motion which includes internal/external rotation.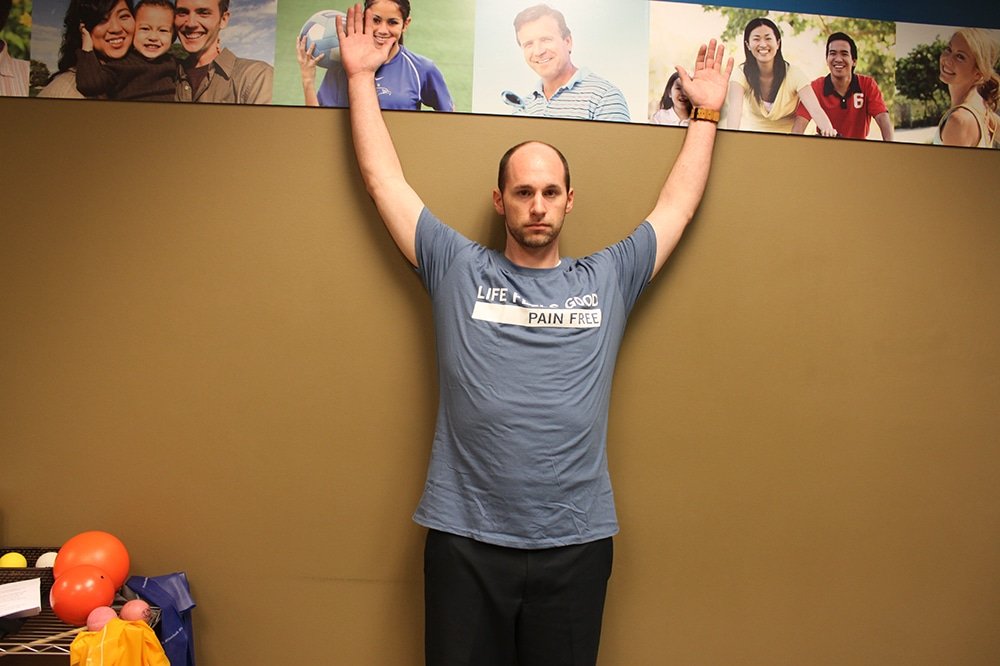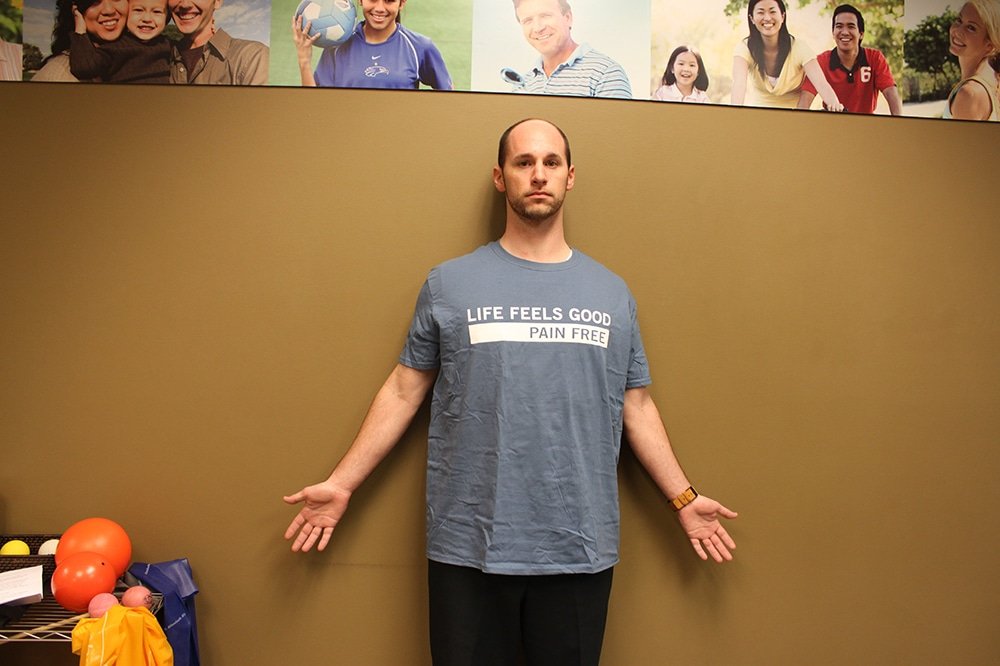 Pelvic Tilts
Sit back down in the chair on your sit-bones.
Slowly arch and flatten your back by pulling the naval towards your spine.
Without pain, go as far as you can in each direction and perform 10 times.
Find your happy place in the middle that feels most comfortable. This is the most optimal position for you to sit in for the next hour.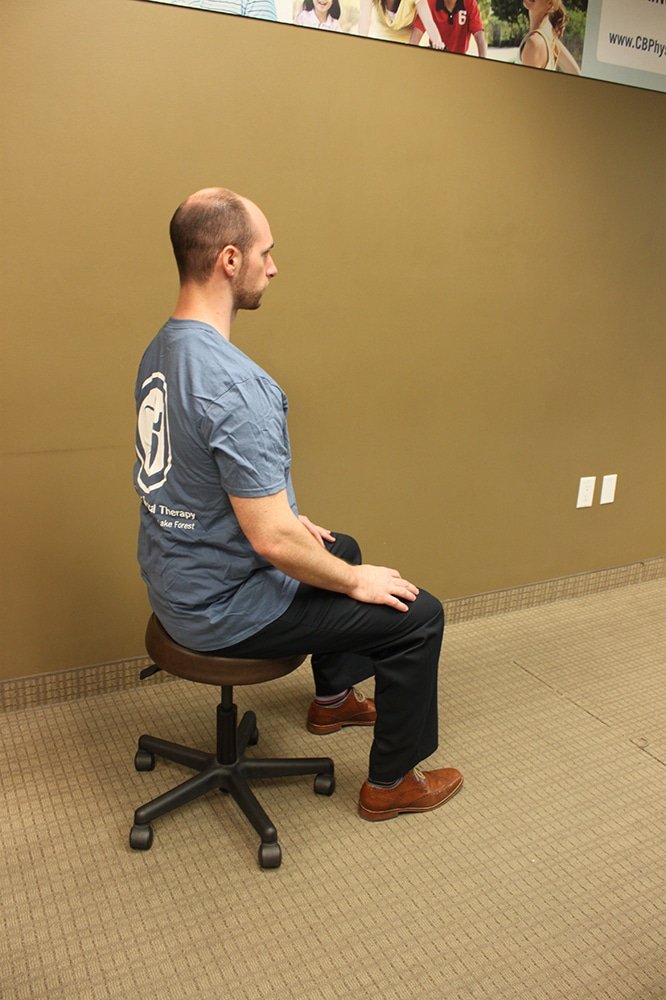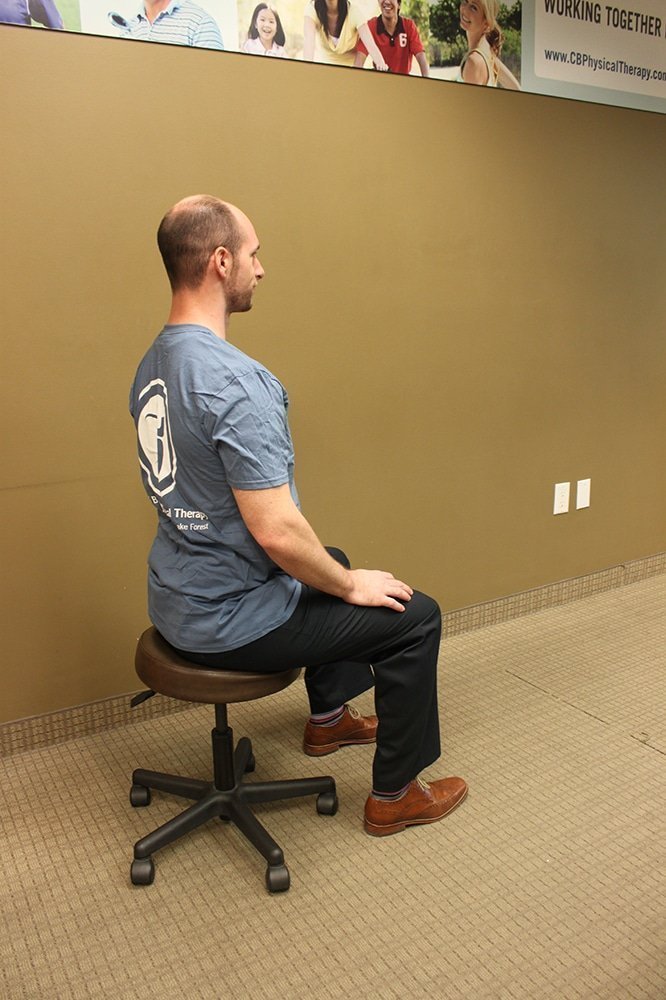 Back pain caused by sitting in chair at the office all day?
Sign up for a FREE Assessment!
Reader Interactions