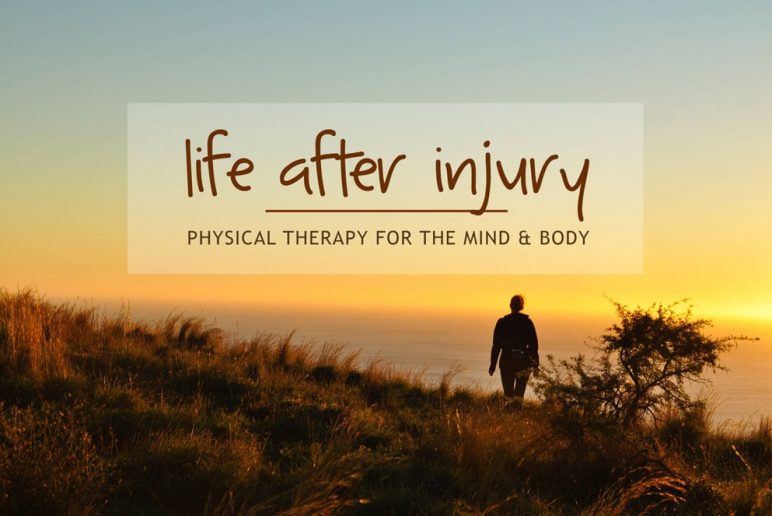 Life After Injury: Physical Therapy for the Mind & Body
January 28, 2016
Several years ago I injured my shoulder playing football. This injury limited my ability to participate in some of my recreational activities including weight lifting, golf, and most overhead activities for about six months after the injury occurred. As time passed, I found myself growing apprehensive thinking about picking up a golf club to swinging because I no longer had the confidence to perform these activities.
It is very important to stay active after an injury to maintain range of motion and strength of the injured area. Staying active and performing exercises in a pain-free range is one of the easiest ways to maintain range of motion, facilitate healing by bringing nutrients to the affected region, and maintain confidence in your abilities to perform your daily activities. Physical therapy is more than just getting you moving better, it incorporates building confidence in your abilities so you can perform at or above your previous level and getting you mentally prepared to return to functional activities. Here are 3 reasons why pain-free movement is great following injuries.
Pain free movements
Early movement helps exchange the fluids in the tissues and joints to prevent future degeneration. This helps remove stagnant fluids from the tissue and brings nutrient-rich fluid into the joint promoting a healing environment.

This movement will continue to stretch tissues and prevent excessive scarring. It is important to stretch out tight muscles and joint with active, pain-free movement because it will allow for more smooth range of motion.

Purposeful voluntary movement helps reconnect the mind with the body improving balance and control. Some activities require more thought than others to perform correctly such as controlling bodyweight going down stairs rather than going up stairs. The brain plays an important role in coordinating and controlling the body's movement.
Recovery after an injury
Confidence in your ability to perform daily activities can have a large impact on how you move. If someone is afraid or apprehensive, chances are that they are not going to move properly. Knowing your limits and allowing pain-free movement can facilitate a quick recovery. How do you feel after moving for the first time after an injury?
Looking for a road to recovery? Sign up for a FREE Assessment:
Reader Interactions