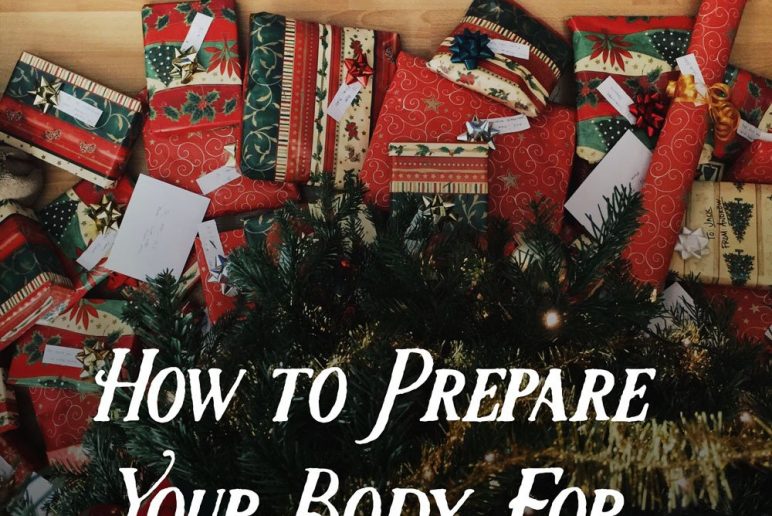 How to Prepare Your Body for Holiday Decorating
November 29, 2016
The holiday season is upon us and that means so are the millions of decorations.
This is the time of the year most people get excited about for decorating the house!
You have seen many houses change from spooky ghosts and pumpkins for Halloween, to turkeys and pilgrims for Thanksgiving and now bright lights around the house and ornaments on the Christmas tree for the rest of the year. This takes a large toll on your body especially if you have been busy and less active than the summer time. It is extremely important to take a few minutes to stretch before you pull out the decorations.
Here are a few tips and stretches to prepare you for the holiday decorations and festivities.
1. Loosen Your BACK
Loosen up your back with light trunk rotations side-to-side.
Go as far as your body will comfortably let you and then back the other way.
Note: This will help reduce any stiffness in the back and allow you to turn easier.
2. Loosen Your ARMS & SHOULDER
Perform small arm circles slowly while letting the circle get larger.
Note: This will help loosen up your arms and shoulders to make reaching the top of the tree easier.
3. Loosen Your CALVES & ANKLES
Sitting on the ground with your legs in front of you, place a strap or towel around the bottom of one foot with the ends of the belt in your hands.
Pull the strap towards you until a stretch is felt in the ankle or back of the lower leg.
Note: This will enable you to go up and down steps or ladders more easily.
4. LADDER Etiquettes
Most importantly, if you are using a ladder make sure someone is there to hold the ladder to prevent falls. There are more people that fall off of ladders during the last few months while decorating than the rest of the year.
Try not to use the top step or have both feet on the same step, this will help improve your balance by increasing your base of support.
Is pain preventing you from decorating this holiday season?
Reader Interactions