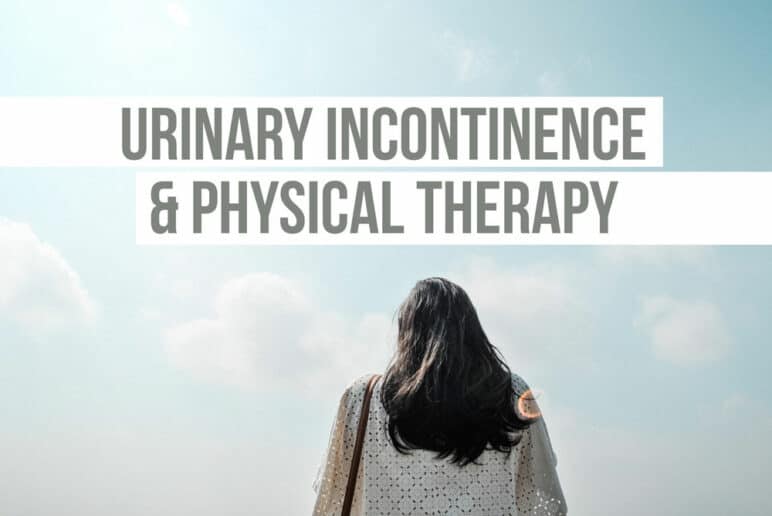 Urinary Incontinence & Physical Therapy
October 01, 2020
Urinary incontinence is when urine leaks unintentionally. It can vary from a small volume to a complete loss of control. It is greatly underrecognized and underreported since many people think it is "normal" with aging and pregnancy. It does not matter how old you are or how many pregnancies you've had—urinary incontinence is not normal and it can be treated with physical therapy.
According to the U.S. Department of Health and Human Services, 51.1 % of women 20 years old or older suffer from this condition.1
There are several types of urinary incontinences and the most common ones are:
Stress incontinence: when urine leaks out at times when your bladder is under pressure. Activities such as walking, stretching, coughing, sneezing, laughing, or lifting place strain on pelvic floor muscles, which leads to leaks.
Urge incontinence (also known as Overactive Bladder): when urine leaks as you feel a sudden, intense urge to urinate. People with urge incontinence urinate often (8 or more times during the day), need to urinate urgently, and wake up from sleep to urinate (3 or more times at night).
It is possible to have mixed incontinence which is a combination of stress and urge.
The good news is that physical therapy can help with most urinary incontinence and the majority of the women who seek help find that their symptoms improve.
With treatment, you can help improve your overall quality of life and happiness. Physical therapy treatment will be individualized depending on the examination and evaluation. The rehabilitation program will include but is not limited to:
Exercises for pelvic floor muscles: Kegels are not the only exercises that help the pelvic floor!
Hands on treatment for strengthening, stretching, and pain relief/control
Bladder retraining and muscle re-education
Lifestyle and behavioral education
If you have any further questions, feel free to contact our office for a free consultation! Also, keep an eye out for the next blog on Kegel exercises and how they can help!
Sources:
Centers for Disease Control and Prevention. (2014). Prevalence of Incontinence Among Older Americans (PDF, 1.3 MB).National Center for Health Statistics. Vital Health Statistics; 3(36).
If you're ready for our physical therapist team to help improve your pelvic health, contact us at 714-256-5074 to take advantage of our free consultations or fill out the form below! A representative will contact you shortly.
Reader Interactions