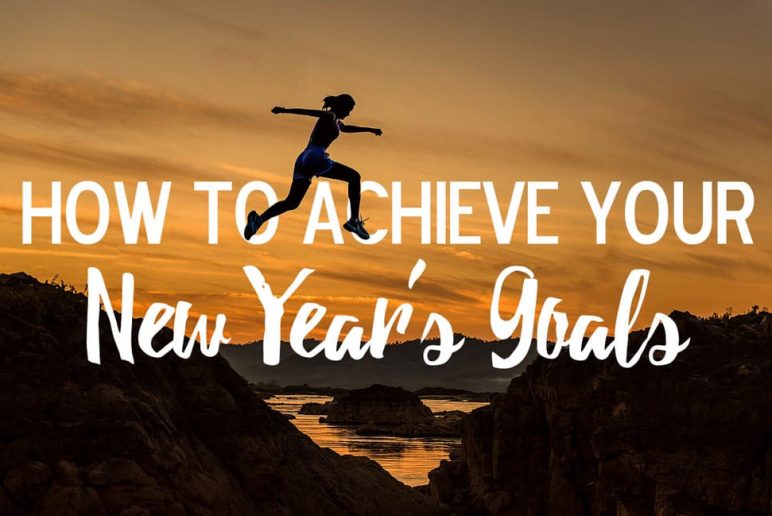 How to Achieve Your New Year's Goals
January 17, 2017
Happy New Year!
The new year has arrived and it's a great time to start on your health goals for the year.
If you haven't started yet, it's never too late!
The problem with New Year's resolution is that only 8% of Americans are successful in achieving them according to research. Setting an achievable goal is the key to success. Here are some tips to make your new year's resolutions stick better.
Tip 1: Make One Change At A Time
My list usually looks like this:
Lose weight.
Eat salads and less carbs.
Floss.
Run a mile every day.
It's only the first week of January and I'm already overwhelmed. Setting small, attainable goals throughout the year, instead of creating an overwhelming list on January 1st can help you reach your goals.
Instead of "losing 30 pounds by the end of the year," create series of smaller steps to reach it.
Tip 2: Don't Be Afraid to Start Over
Not being able to keep your resolutions by February, March or even mid-January may increase your anxiety.
Don't give up because you ate a cupcake and broke your diet. Everyone has ups and downs. Resolve to recover from your mistakes and get back on track.
If you fail at your original resolution, modify and make an easier goal in the same category. If you can't give up cheeseburgers and fries both together, give them up during the weekdays.
Can't go running every day? Run 3 times a week!
Tip 3: Make it Public
Posting on Facebook or Snapchat and sharing your experiences with your family and friends make it easier to keep going.
Having someone to share your struggles and successes makes journey to a healthier lifestyle much easier and less intimidating.
Tip #4: Reward yourself
Positive reinforcement; it works for dogs, it works for children, and it also works for adults too!
Reward yourself with small rewards that you will look forward to.
Rewards are great encouragement to keep you going. You deserve it and you'll have earned it!
What are some of your goals for this year?
Comment below!
Is pain preventing you from meeting your health goals?
Sign up for a FREE Assessment with CBPT!
Reader Interactions