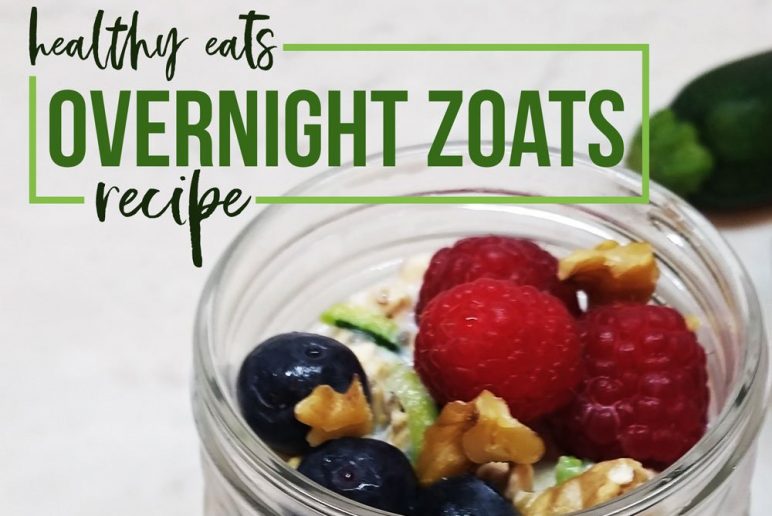 Overnight Zoats Recipe
June 27, 2019
Zoats are overnight oats with zucchini. Zucchini contains zero fat, and is rich in fiber and vitamins. These are easy to make, delicious, and packed with nutrients! These can be stored in the refrigerator for up to 5 days so it's great for people who meal prep.
Ingredients
Yields 2 servings
1 cup oats
1 ½ cup milk or unsweetened dairy alternative (i.e. Almond milk, soy milk)
½ cup grated zucchini
½ teaspoon cinnamon
1 teaspoon chia seeds (optional)
Toppings of choice: chopped walnuts, sliced bananas, berries, almond butter, chocolate chips, maple syrup, etc.
Directions
Mix all ingredients except for the toppings in a jar or container with a lid.
Place in the fridge for at least 4 hours or overnight.
Bring out of the fridge in the morning and stir.
Top with desired toppings and enjoy cold or warmed to your liking.
DOWNLOAD A PRINTABLE COPY!
HUNGRY FOR MORE?
Sign up for LIFE+ TODAY to have these practical tips sent straight to your inbox!
Reader Interactions