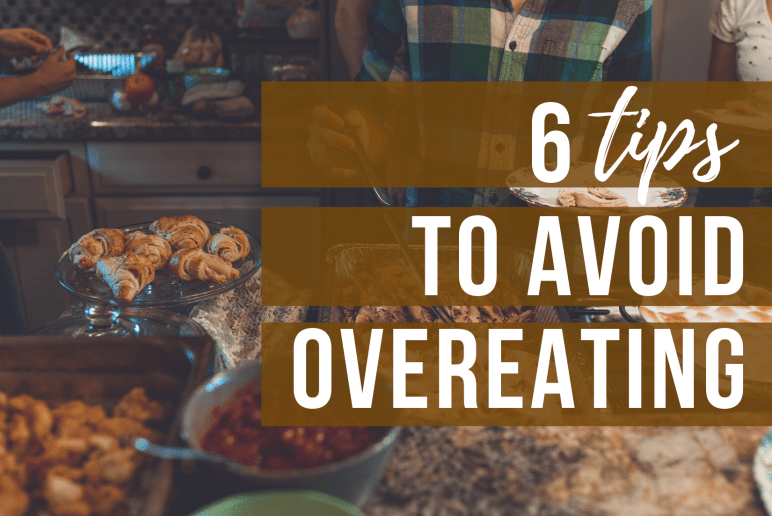 6 Tips to Avoid Overeating
November 27, 2019
How can we keep our eating under control especially during the holiday season? Here are some tips to stop overeating and help you reach your health and wellness goals:
Alternative Options
Keep track of what you eat: Writing down everything you eat helps you to identify good and bad habits. There are many useful apps and websites that help you log your meals and track your intake.
Stay hydrated: It can be easy to forget to drink enough water when running errands. Dehydration can cause a sensation that's easily mistaken for hunger. Don't give into the sweetened drinks, such as juices and sodas, but go with still or sparkling water.
Portion control: You don't have to ban all of your favorite food. I still eat my favorite Häagen-Dazs ice cream, but I scoop it into a bowl instead of simply eating it out of the tub. This goes with healthy snacks also. Eating too much fruits or nuts can have a negative effect on your body, so measure out appropriate serving sizes.
Chew: Attempt to chew 20-30 times each bite. Not only will this cause you to eat more slowly allowing your mind to catch up to your stomach, it will help with digestion.
Prepare meals ahead of time: Not only are you able to control the portions, you're more likely to avoid the temptation of stopping by a drive-thru window. This is a a way you can introduce real, unprocessed, nutrient-dense foods.
High fibers and proteins: You still want to eat a proper amount of food without depriving important nutrients. You're less likely to feel hungry after eating fiber and protein-rich food. There are many nutrient-rich foods that are tasty: avocados, artichokes, raspberries, oats, chia seeds, and dark chocolates!
So there you have it, my 6 tips to avoid overeating. While they may not be the most innovative tips, they really do work if you practice them regularly!
Which tip(s) will you try out this holiday season? Tag and share us on social media!
REQUEST A FREE CONSULTATION
We will contact you to confirm your appointment.
Reader Interactions