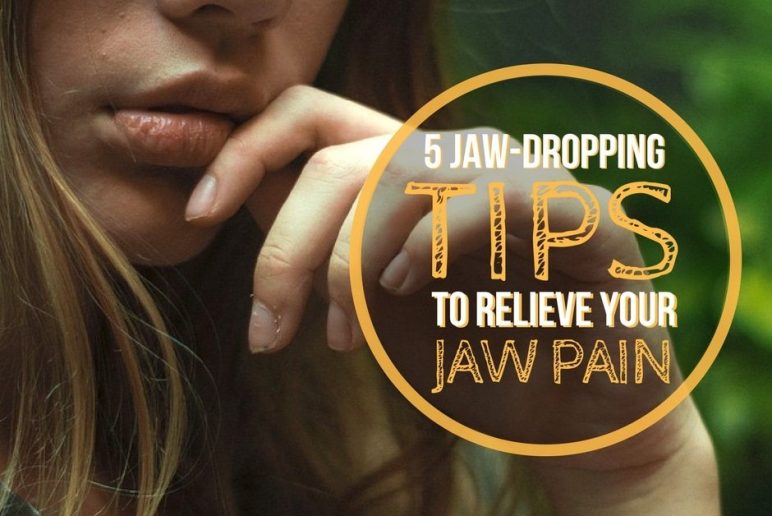 5 Jaw Dropping Tips to Relieve Your Jaw Pain
January 11, 2018
People who suffer from temporomandibular joint (TMJ) pain can improve symptoms through exercises and stretches, just like any other body part! Below are 5 tips that can help relieve TMJ pain.
1. Jaw depression
Place the tip of your tongue on the roof of your mouth.
Open your mouth as wide as you can without pain or clicking. It should be slow and controlled. Repeat 10 times, 2 sets, several times a day.
2. Resisted jaw depression
Place your thumb under your chin.
Open your mouth slowly, pushing gently against your chin. Hold 5 seconds, repeat 10 times, 2 sets. It also may help for you to stand in front of a mirror for the first several times to make sure your jaw does not deviate to the side.
3. Chin tucks
Gently draw your chin back, creating a double chin. Your ears should line up with your shoulders while your eyes remain leveled. Hold 5 seconds, repeat 10 times, 2 sets.
4. Scapular squeezes
While sitting or standing, draw your shoulder blades towards the spine. Your shoulders should not elevate. Hold 5 seconds, repeat 10 times, 2 sets.
5. Self-massage
Masseter

This muscle is your primary chewing muscle and connects from your cheek bone to the bottom of your jaw bone.
Place your fingers in the notch in your cheekbone and apply pressure to your tolerance. You can simply apply constant pressure or in small, circular motions for 2-3 minutes; repeat several times a day. You can move down the length of the muscle to the lower jaw.
Temporalis

This muscle extends from behind the eye to above the ear, known as the temporal region.
Place heel of hands or fingers just behind the eyes and above the TMJ. To make sure you're on the right muscle, clench your teeth to feel the muscle contract under your hands or fingers. Massage using pressure to your tolerance for 2-3 minutes; repeat several times a day.
Make sure to perform these exercises in good postural alignment! You may experience increase in soreness at first, but it should be tolerable and gradually improve. If your symptoms worsen or if your pain is not tolerable, consult your physical therapist or doctor.
Are you experiencing pain and want to learn more about pain relief?
Schedule a FREE Assessment with Ann today and receive your own personal treatment plan!
Want more free pain relief tips sent straight to your inbox?
Sign up for Life+!
Reader Interactions