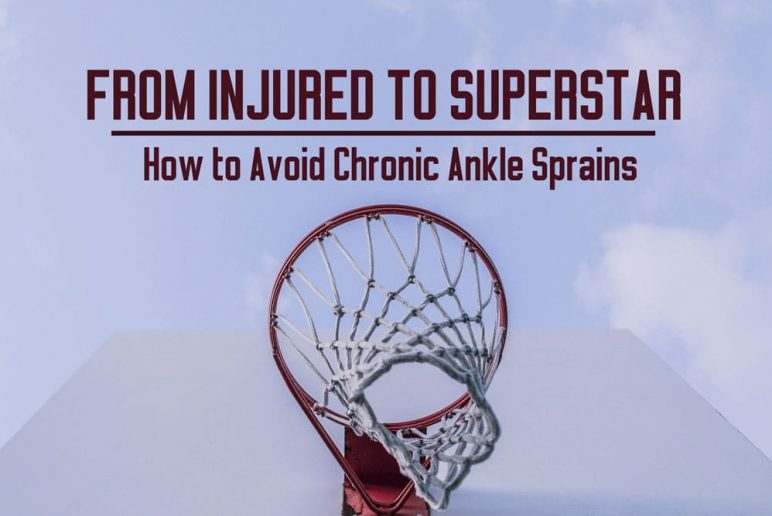 From Injured to Superstar: How to Avoid Chronic Ankle Sprains
March 08, 2016
As a former (and current!) basketball player, I have had more sprained ankles than I care to count. The amount of time spent on the bench watching your teammates and friends play without you can be heartbreaking. We all dream of making the big shot and winning the championship, but a sprained ankle can limit you to the end of the bench. This is exactly what happened to an NBA superstar, Steph Curry.
During his first few years in the NBA, Curry dealt with chronic ankle sprains, limiting him to 26 games played in the 2011-2012 season. When he won the NBA championship in 2015, Steph played 80 games.
What happens when a sprained ankle occurs?
The most common form of ankle sprain is when you "roll" your ankle. When it happens, the peroneal tendons in the outside of your ankle become stretched out. This leads to changes in the way you land after jumping and while running.
I've had a sprained ankle before, should I be worried about it happening again?
YES! When you sprain your ankle, it is much more likely to happen again. And again. And in my case, again.
What is affected with chronic ankle sprains?
Research has shown that athletes change the way they land after jumping to compensate for neuromuscular changes due to ankle sprains. These athletes utilize small hip flexor muscles instead of larger, lateral muscles which include the gluteals.
How can I use my hip more and improve the way I land after jumping?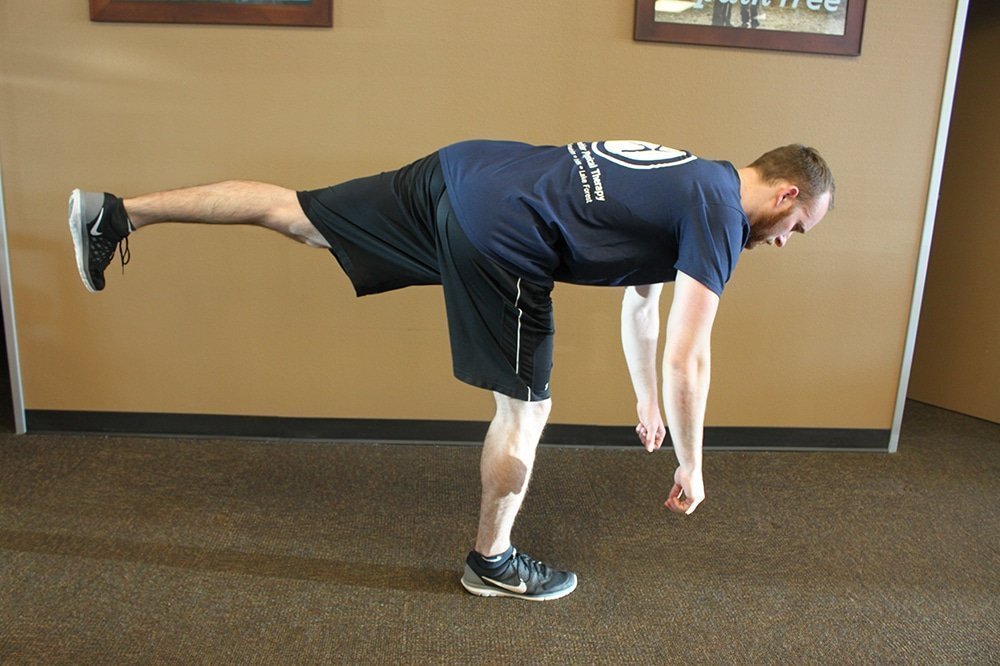 RDL (Romanian Dead-Lift)
To complete this exercise, stand on one leg with your knee slightly bent.
Bend forward, until you make a figure "T" with your trunk and each leg.
Return to starting without touching the ground with your hands or opposite leg.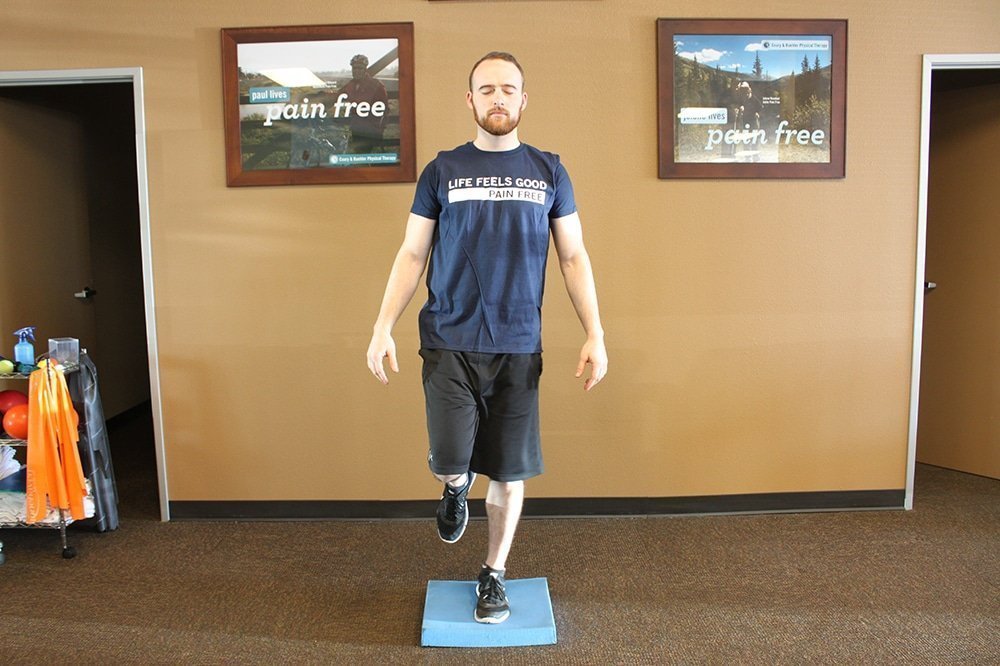 Balance with eyes closed on unstable surface
Balance on one leg.
Use a couch cushion placed on the floor or a folded pillow to increase the difficulty.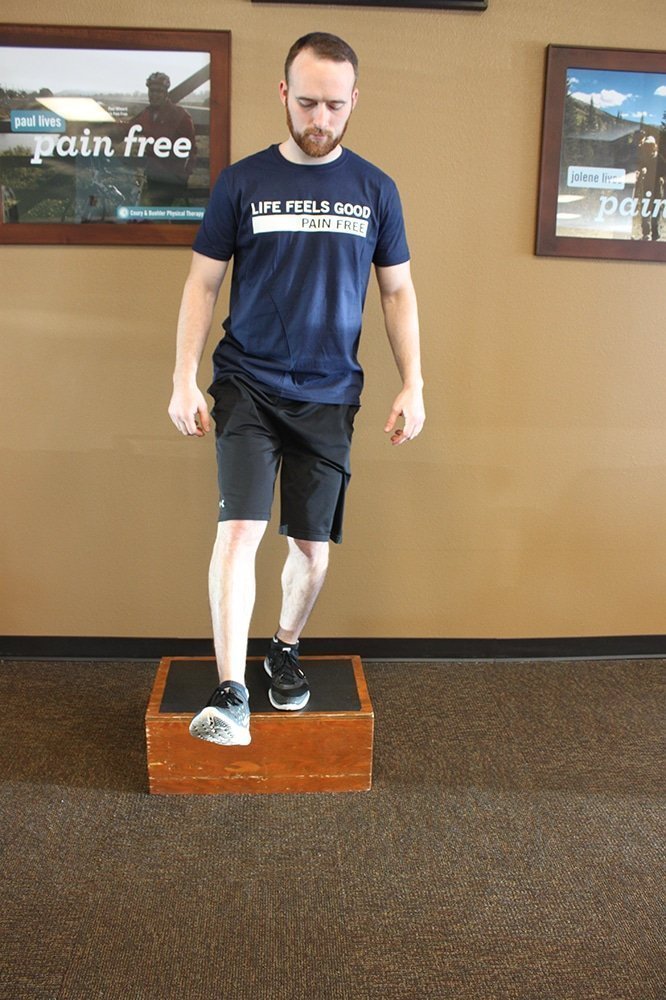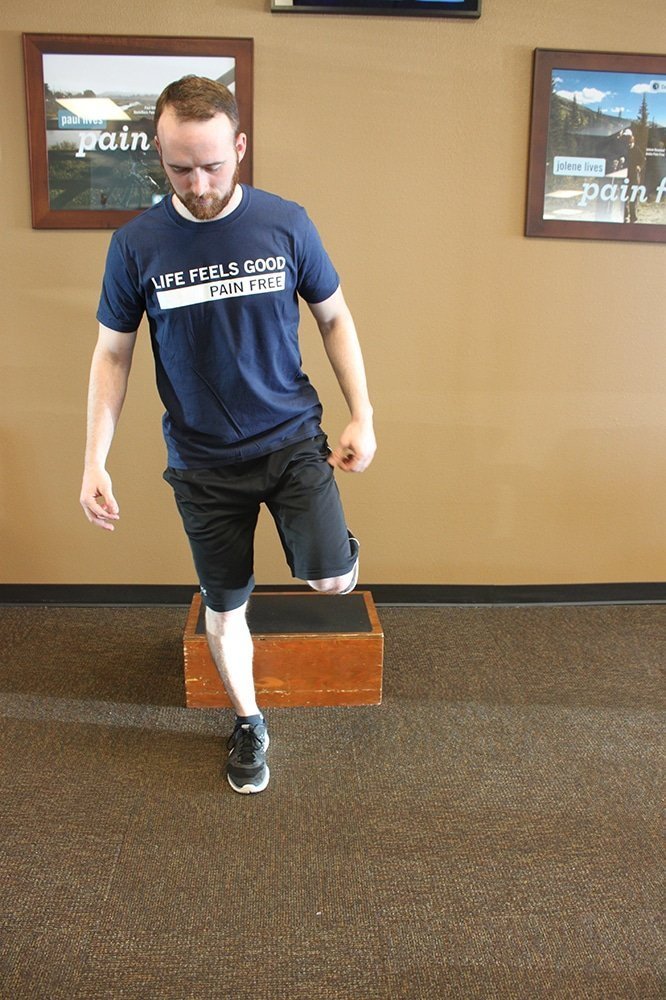 Single leg drop
Stand on a stool and practice stepping, and then jumping, to the floor.
Do this in front of a mirror and make sure…

Land with your knee over your foot and not to the side.
Land softly, not with a loud stomp.
Ankle sprains are never fun. Sitting on the bench is even worse. Chronic ankle sprains are avoidable with the proper training and physical therapy. How many points do you think you can score while you sit on the bench? Let me know in the comments below!
Ankle injury? Sign up for a FREE Assessment:
Reader Interactions