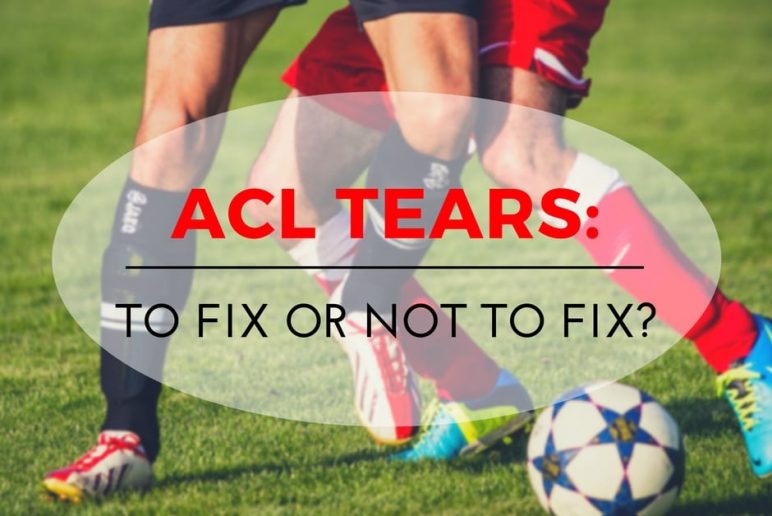 ACL Tears: To Fix or Not to Fix?
June 08, 2017
You get your foot on the ground, twist your knee, and
*pop!*
The pain and the swelling sets in. These are the signs and symptoms that nobody wants to hear. After a thorough examination and imaging, if it turns out that you sustained an ACL tear, you are faced with the decision to fix it or live with it.
Should You Get ACL Surgery?
There are a few factors to consider when deciding on whether or not to pursue an ACL surgery:
What is the role of an ACL?
What do you want to get back to? Sports? Work? Nothing in particular?
What do those activities require? Running, climbing, kneeling, jumping, twisting turning?
Recovery and retraining time after an ACL tear
What is an ACL?
The Anterior Cruciate Ligament (ACL) is a structure in your knee that controls the amount of movement between the bones of your knee joint.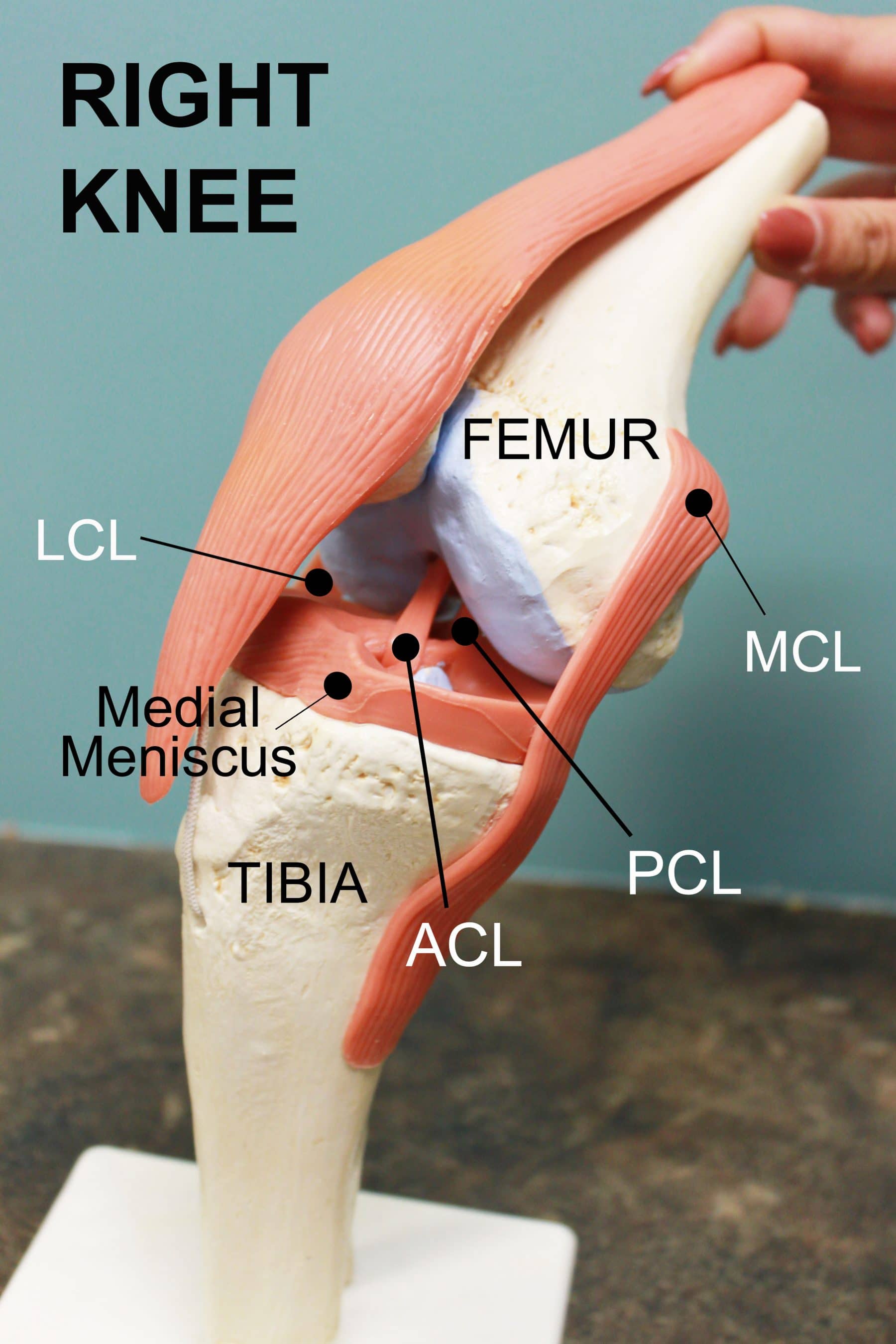 Arguments for Fixing It
If you are an individual who wants to return to high level activities such as running, dancing, snow/water sports, and other competitive sports. These activities are very dynamic and increase the risk of sheering at the knee. Without an ACL, you will lack stability, increase risk of further injury to the knee, and increase abnormal forces that can accelerate joint degeneration over time
Keep in mind, recovery, rehab, and return to sports after an ACL reconstruction is a 4-6 month (minimum) process. This may seem like a daunting amount of time, but it is a small amount relative to the many years that you will gain doing activities that you love to do with a healthy ACL.
Arguments Against Fixing It
It is possible to go through life without an ACL. Eventually, scar tissue builds and will contribute to some knee stability. However, it is not the same stability that an ACL provides. Whether or not you are a physically active individual or casually active, it is possible to maintain your quality of life successfully. There is a small population called "copers" that can return to an active lifestyle with an appropriate strength and conditioning program that they can maintain long term.
Where does Physical Therapy come in?
Pursuing physical therapy after an ACL tear is critical to recovery and regaining full function. Your physical therapist will guide you to regaining range of motion and strength in a safe manner in order to help you achieve your goals.
A physical therapist will complete a full assessment to determine the likelihood that you have an ACL tear. However, imaging ordered by your physician, will give the most conclusive results. Together with your physician and physical therapist, you can make the most informed decision regarding an ACL surgery.
Sign up for a FREE Assessment with CBPT!
If you're experiencing knee pain, sign up for a free assessment with CBPT. We can assess any pain or injury you may have while performing exercises or day to day activities.
Get pain relief tips straight to your inbox!
Sign up for Life+!
Reader Interactions