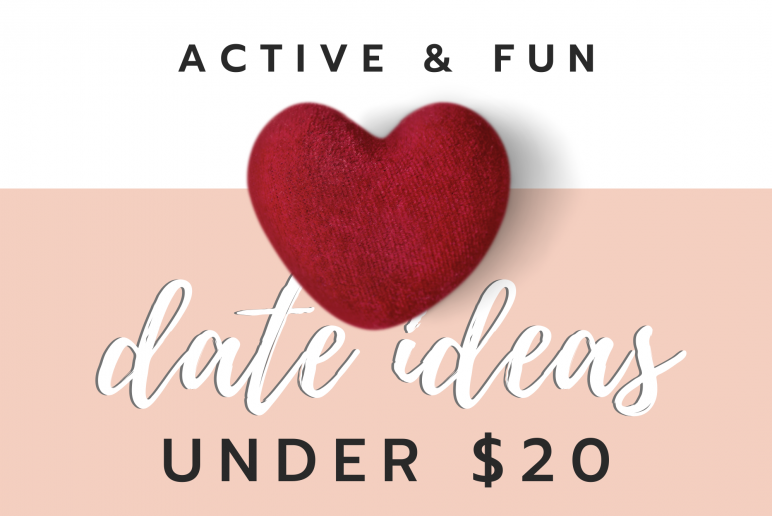 Active & Fun Date Ideas Under $20
February 13, 2020
Shake up your next date with some fun, low-cost adventure! There are plenty of inexpensive options in Orange County to get active on your date and work up an appetite for dinner.
Not only will you work up an appetite, you'll also take part in physical activities, communicate with your date, work as a team, and get those endorphins pumping!
Here's some date night options that cost less than $20 per person! (Shocker—right?!)
Rock Climbing
Price Range: $$ | Day or Night: Both
Get moving on ever changing rock walls at your nearby rock climbing gym! You and your partner can have fun all while helping each other strategize to get to the top of the wall. I mean, what better feeling is there than making it to the top with your date by your side?
Here are some rock-climbing gyms for you and your date to try out!
Rock City Anaheim ($15 per person): 5100 E La Palma Ave #108, Anaheim
The Factory Anaheim ($16 per person): 1547 W Struck Ave Orange
(equipment rental not included)
Long walks on the beach
Price Range: FREE | Day or Night: Both
The least expensive date activity, and definitely the most romantic, is taking that long walk or run on the beach. Most of the following OC areas also have restaurants nearby, so not only can you work up an appetite, but you can also take the time to digest a delicious, healthy meal afterwards!
Crystal Cove: 8471 N Coast Hwy, Laguna Beach
Huntington Beach: 317 Pacific Coast Hwy, Huntington Beach
Balboa Fun Zone: 600 E Bay Ave, Newport Beach
Stand Up Paddleboarding (SUP)
Price Range: $$$ | Day or Night: Day
Another great warm-weather option is paddle boarding. There are plenty of paddle boarding stores along the beaches, so make sure to check Groupon for any deals!
Newport Paddle Company $20/hour: 2001 W Balboa Blvd, Newport Beach
Ice Skating
Price Range: $$ | Day or Night: Both
Get into the holiday season or get out of the heat at an ice skating rink! Skating is a great way to get moving in a completely different way than you normally do and challenges your muscles differently. If it's not too crowded you may be able to get a good cardio challenge as well. Tip: Be aware of peak hours as they become very crowded and can take away from the fun
$12 at Anaheim Rinks + $5 skate rental: 300 W Lincoln Ave, Anaheim
Dancing
Price Range: $$ | Day or Night: Both
Even if you have two left feet, this is still a fun and exciting way to burn some calories. Challenge your coordination and team work skills with some salsa, line dancing, or even the tango. So get your dancing shoes on!
OC Salsa and Bachata Dance lessons- $15 walk-in: VIP Dance Studio 3625 W MacArthur Blvd #307, Santa Ana and QD Dance Hall 7732 Garden Grove Blvd, Westminster
Sway Ballroom Dance for a variety of dance classes- $15 walk-in: 25260 La Paz Rd, Laguna Hills
SO WHAT MAKES A BUDGET DATE NIGHT SO SPECIAL?
While some date night ideas can be on the pricier end, these active and fun date ideas will allow for fun with your honey without all the money! Try them out and let us know how they went in the comments below!
REQUEST A FREE CONSULTATION
We will contact you to confirm your appointment.
Reader Interactions