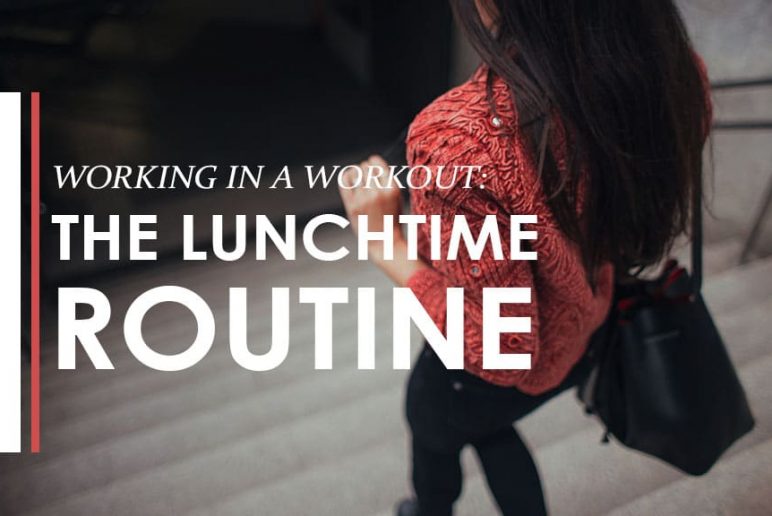 Working in a Workout: The Lunchtime Routine
September 05, 2017
Working is a part of life. We all get busy at work, and seem to spend increasingly more time at work, leaving less time for other important things, like personal fitness!
Sitting at work all day can wreak havoc on our bodies, and drain our mental and physical energy. Getting up extra early in the morning, or finding the time and energy to work out after work is not always possible, so here are some quick lunch break exercise tips to squeeze fitness into your day!
1. Prioritize Exercise
Write it in your calendar, block off time. You can fit 20 minutes of exercise into your lunch break. A little exercise is better than none!
2. Pack in Preparation
Pack your lunch so you don't have to spend time going out, taking away from your exercise time. Pack your workout clothes, shoes, and maybe a little personal care bag to freshen up after exercise as needed. Don't forget your water bottle to hydrate throughout the day too!
3. Take a Walk
Taking a walk outside is great exercise, and a good way to enjoy nature and clear your mind for a bit. If you cannot get outside, take some laps around the office!
Do your body a fitness favor during your lunch!
20-30 minutes of exercise 5 days a week is suggested by professionals, and carries many health benefits. Regular exercise improves blood flow, promotes weight control, boosts metabolism and energy, promotes positive moods, relieves anxiety, and more!
Work is important, but personal health is paramount. You won't work as well if you do not keep yourself healthy.
Let's get moving! See a PT at CBPT for even more functional, personalized exercise ideas.
Want more free fitness tips sent straight to your inbox?
Sign up for Life+!
Reader Interactions