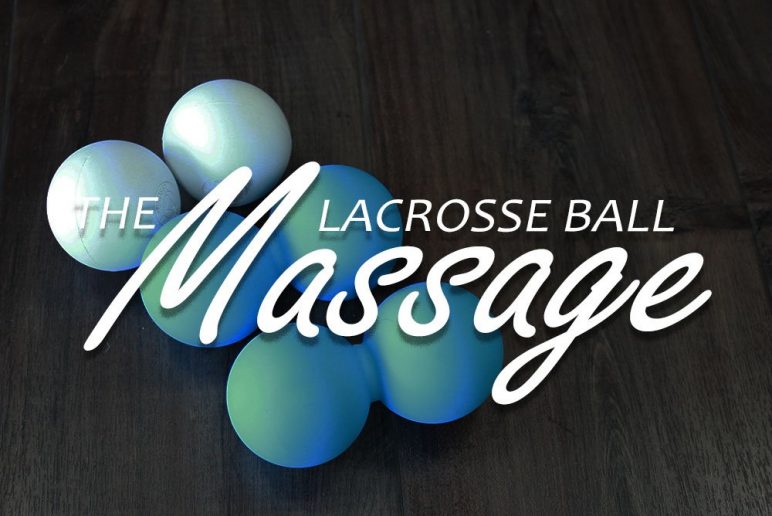 The Lacrosse Ball Massage
September 25, 2017
Recently, I made one of my favorite purchases. A lacrosse ball! Foam rollers, lacrosse balls, and other forms of self-myofascial release (aka soft tissue massage) seem to be all the rage in the fitness and healthcare world right now.
Why lacrosse balls?
Although there are many tools that are great for some pain relief and/or increasing blood flow in preparation for exercise, lacrosse balls tend to be more portable, more affordable, and work well for harder to reach places.
Most of us love a good massage. But going to get one isn't always feasible, or affordable. This is where a lax (lacrosse) ball comes in handy. You can get one for a few bucks at your local sports supply store, find one in your kid's room, or purchase one from the CBPT store!
You can use a lacrosse ball to relieve soft tissue pain in multiple ways:
Roll the ball on your sore spot with your hand – this may be best if you are quite tender and do not want a lot of pressure
Roll against the wall – usually provides more pressure than using your hand. You can roll in circles or, if you can tolerate it, make continuous contact on your sore spot
Roll on the floor – usually provides the greatest pressure. Again, roll in circles or with continuous pressure
Generally, you are looking for 30 seconds to a couple minutes of massage on your "hot spot." Like a deep tissue massage, you may experience some discomfort during, and maybe some soreness after, but it shouldn't be lasting. The idea is pain relief!
Variations to a lacrosse ball:
Tennis ball: A little softer, maybe even more accessible
Frozen lax ball: Throw it in a bag in the freezer for some cold + soft tissue relief
Pillow case/sock: Put the ball in one of these to help you reach those hard to reach places (ie: Behind your back while rolling against the wall)
Dog toy: Yes, a spiky dog toy may provide some extra relief!
For more lacrosse ball exercise ideas, click here!
Need help with soft tissue release for injury prevention or specific pains?
Schedule a FREE Assessment with us today!
Want more free pain relief tips sent straight to your inbox?
Sign up for Life+!
Reader Interactions