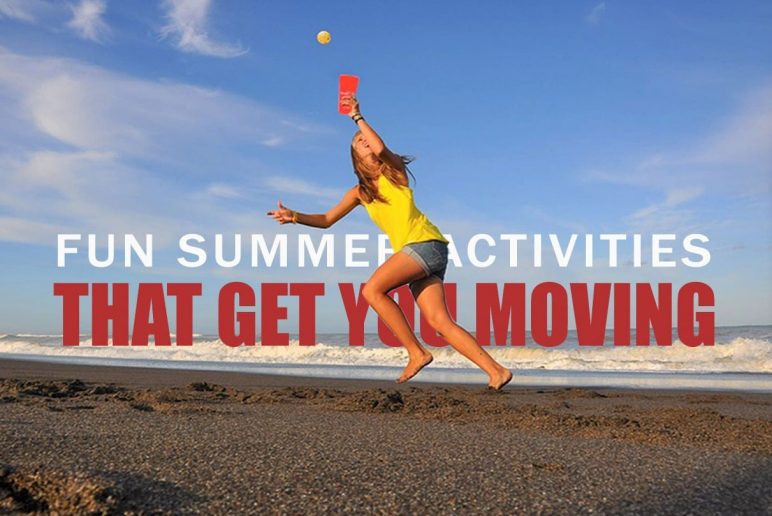 Fun Summer Activities That Get You Moving!
August 14, 2017
Summer has always been my favorite time of year. It's not dark outside at 5pm, it's warm, and more time for family and friends! Being in Southern California, we are lucky to have such a plethora of options for outdoor fun and fitness.
Whether you like to go to the park, beach, pool, or simply your own backyard, here are some fun ideas for the whole crew! *Minimal supplies needed ?*
Volleyball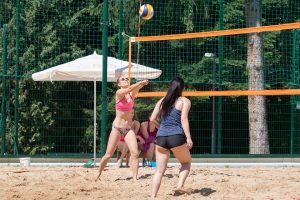 Volleyball: You can hit around anywhere, even if you don't have a net! Circle up with friends/family and see how long you can keep the volley going. You could even play with a blow up beach volleyball!
Bocce Ball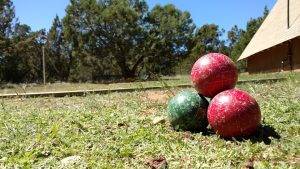 Bocce ball: Fun in the sand or the yard. Bocce ball sets come with 8 large colored bocce balls, and 1 small white ball (aka jack/pallino). Play 1 vs. 1, or teams (up to 4 each)! Regulation courts are 13' x 90', but you can play anywhere– no court needed!
Gameplay variations exist, but generally, 1 person/team throws the jack, then take turns trying to bowl your bocce ball as close to the jack as possible. The team with the closest bocce scores.
Croquet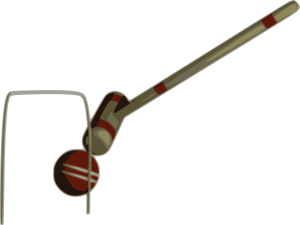 Croquet: Good for the grass or sand. You can buy a croquet set – most commonly 9 wicket croquet. 2-6 players split into even teams, and basically race through the course. Use your mallet to hit your ball through the hoops (wickets) and into the pegs, in sequence, and back to the beginning before the other team.
Click here to see the rules on how to play!
Badminton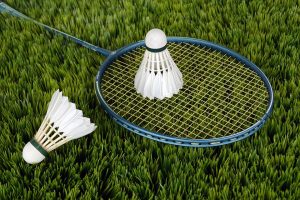 Badminton: Similar to tennis, but with smaller racquets, lightweight birdies, and a taller net. 2-4 (or more) players. You can play or volley anywhere, net or not. They even make wooden beach paddles that you can use with a birdie or a small ball.
Whiffle Ball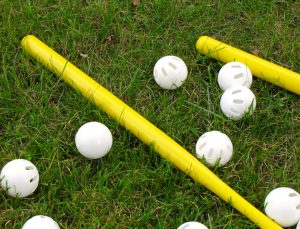 Whiffle ball: All you need is a bat and a ball! Whiffle balls are nice and lightweight (less risk of injury). Run the bases at your local park, or use make-shift bases at home.
Kickball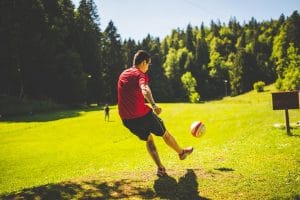 Kick ball: 1 rubber ball, and 4 "bases." My classmates and I used to have week-long kickball tournaments during elementary school recess – it's a classic!
Foursquare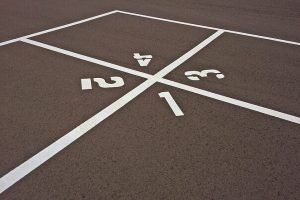 Four square: Chalk out 1 giant square, crossed off into 4 equal squares. If you can't return a ball bounced into your square, you're out! The driveway, patio, or deck work great for grand slamming a rubber kick ball for the win!
Capture the Flag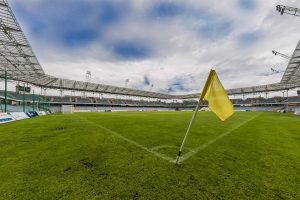 Capture the flag: All you need is 2 teams (or more), each with their own "flag." Use any object you'd like, preferably not too big (think tennis ball, etc.) Protect your flag! You win by capturing the opposing team's flag and returning it to your territory without being tagged.
The list goes on and on! These are just a few activities you may not have tried before. What are your crew's favorite games? Comment below!
Reader Interactions