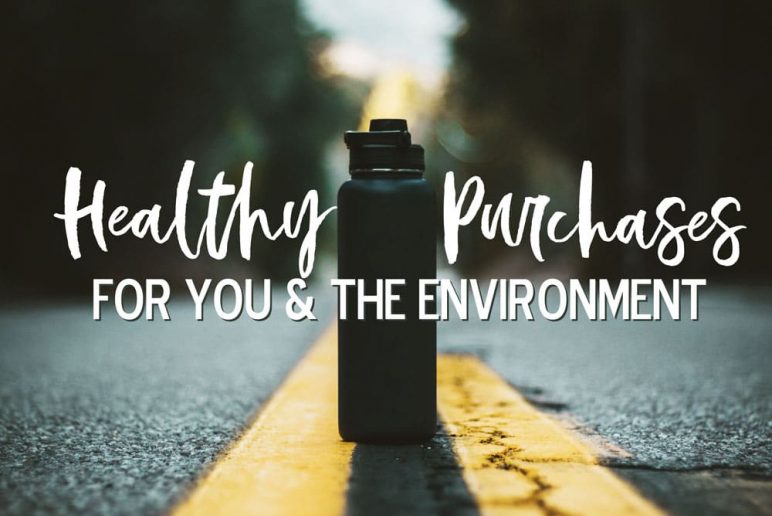 Healthy Purchases: For You and the Environment
August 16, 2018
Two trending topics: going green, and getting healthy. These are some cool products I found that combine both:
Key
"Eco-friendly:" not harmful to the environment.
Biodegradable: able to be decomposed by other living organisms
Recycled materials: can be broken down to re-use as another product/material
1. Refillable Water Bottles
It is recommended that each person drink AT LEAST ½ their body weight in fluid oz of water each day. Example: a 200 lb person should drink at least 100 fluid oz of WATER/day. Cut down on the waste developed from billions of plastic water bottles.
Favorite Brands: Nalgene, Yeti, Hydroflask, Kleen Kanteen, Sigg Traveler, Camelbak, etc.
Personally, I carry around my Yeti or Camelbak every day. It is an easy reminder for me to drink more water.
I thought the Sigg Traveler water bottle looked cool!
2. Shoes
Stylish and eco-friendly! These shoes will get you motivated to get out and get walking! Several shoe brands are now offering vegan, recycled materials, etc, as well as planting trees for every shoe they sell.
3. Socks
To go with your new eco-friendly shoes! Look for brands that use recycled, biodegradable materials to cut down on production and waste. Supportive, airy socks are great for arch support and foot hygiene too
Brands like Teko offer eco-friendly socks with options for hiking, athletics, and daily wear for men and women
4. Sunscreen
Sunscreen should not only be good for your health, but also for the ocean life too. The American Association of Dermatology wearing broad spectrum, water resistant, SPF 30+ sunscreen DAILY for skin protection
Brands like Tropical Sands are made with biodegradable materials, safe for coral reefs and marine life
5. Meal Delivery
Meal delivery plans are all the rage right now for easier, healthier home cooking. You can cut down on food waste by customizing your order size and food suitable for you
Hello Fresh is one of the only meal delivery services utilizing eco-friendly delivery packaging that safely recycles
These are just a few of the products I found. Don't be afraid to shop around, as more and more companies are "going green." What are some of your favorite eco-friendly products?
WANT MORE FREE PAIN-RELIEF & HEALTH TIPS?
Sign up for LIFE+ TODAY to have these practical tips sent straight to your inbox!
Reader Interactions