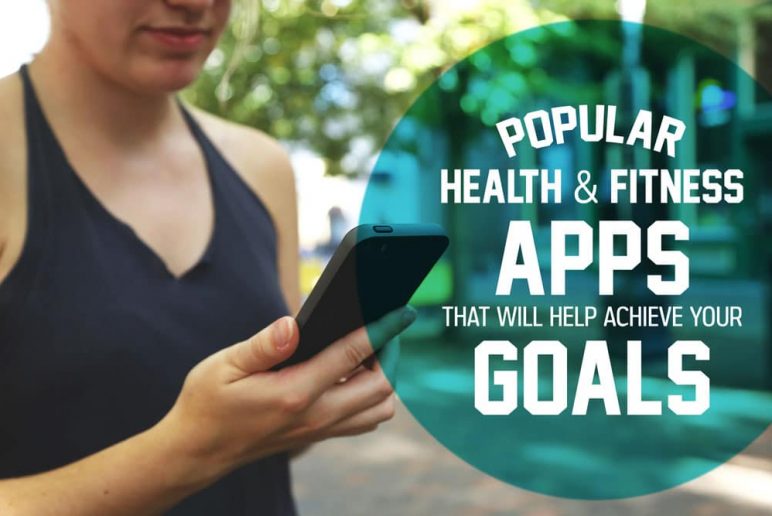 Popular Health and Fitness Apps That Will Help Achieve Your Goals
September 08, 2016
The recent surge in fitness-focused mobile apps has provided individuals the access and resources to achieve their health and fitness goals.
The ability to have these resources, literally, at the palm of our hands decreases the time to plan and execute physical activity and can provide the motivation needed to help reach those fitness goals.
The following are highly recommended health and fitness mobile apps to get you motivated and moving in the right direction!
Charity Miles
For Apple and Android
Run for a cause with this mobile app that gets corporate sponsors to donate money to a selected charity based on every mile you walk, run, or bike. Running and walking earns 25 cents per mile, while biking earns 10 cents per mile.
Possible charities include:

World Wildlife Fund
Alzheimer's Association
Wounded Warrior Foundation
Stand Up to Cancer
ALS Association
Habitat for Humanity

Cost: Free
Couch to 5k
If you are interested in training for that next 5K race, but not sure where to start then "Couch to 5K" may be the app for you!
This mobile app provides a detailed 9-week training program to get you 5K ready and comes complete with a choice of virtual coach, an in-app music player, a free GPS tracker to calculate distance and pace and to map your route.
The app also allows you to log and graph your workouts to view distances and pace and to track progress.
Cost = $1.99
Zombies,Run!
For Android and Apple
If you are looking for an exciting running experience and audio adventure look no further than Zombies, Run! Lace up your shoes and be a part of your very own zombie adventure story with this free mobile app that consists of a combination of story oriented audio drama in which you must complete missions and songs from your own playlist. As you run, your mission is to collect supplies to build and fortify or home base in order to protect from a zombie invasion!
Cost = Free
Spotify Running
For Android and Apple
This app matches your running cadence or tempo with music that fits your pace in order to keep you motivated and your steps consistent throughout your run.
Sensors from your phone detect your steps per minute and finds songs with the same rate or beats per minute.
Music is selected from playlists created by Spotify that include a variety of genres such as pop, country, and hip-hop.
Cost = Free
Fitnet Personal Trainer
For Apple (Only)
The app provides a convenient way to reach your fitness goals and includes over 200 free workout videos led by a certified personal trainer and a live selfie cam which scores your activity level and provides feedback about your exercise intensity.
Features include: calorie tracking, convenient workouts lasting only 5 and7 minutes, and goal setting and recommendations.
Cost = Free
SWORKIT Personalized Workouts
For Android and Apple
This app allows you to customize and view personalized video workouts that range from strength, cardio, yoga, or stretching exercises.
You can select the duration of your exercise anywhere from 5 to 60 minutes while a video trainer guides you and demonstrates each exercise.
Unlike other fitness apps, the free version of Sworkit does not limit your workouts until you upgrade, therefore you have access to all exercises the app has to offer.
Cost = Free
*Always check with your physician to confirm that exercise is safe and appropriate for you.
Is Pain or Injury Preventing You from Your Fitness Goals?
Sign up for a FREE Assessment with CBPT! We can help you get back to what you love!
Reader Interactions