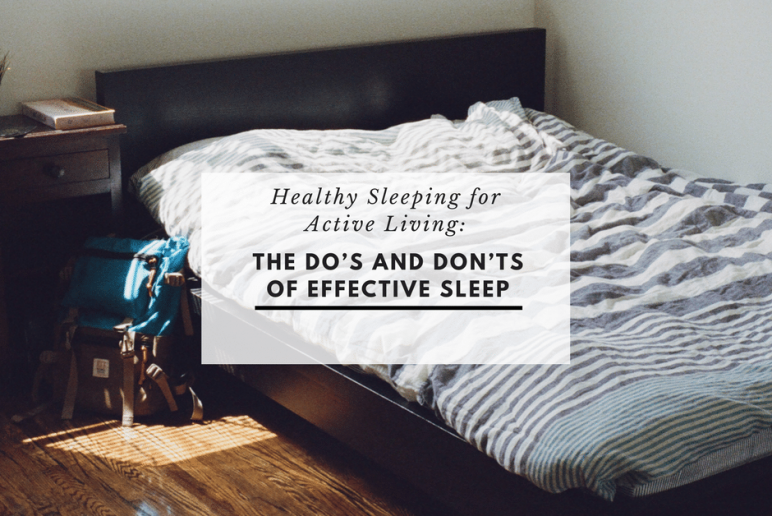 Active Living: The Do's and Don'ts of Effective Sleep
April 05, 2018
Managing your Stress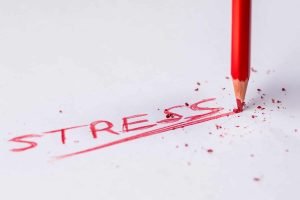 Whether it be physical, mental, or emotional, the stress of our daily lives can cause physiological changes in our body that prevent us from producing the chemicals our bodies need for sleep. Prior to bedtime, try "un-loading" and organizing your thoughts by writing them down in a journal, planner, or set reminders on your mobile device.
This will ease your mind that these ruminating thoughts and concerns have be safely saved and are quickly accessible. Try reading a novel, listen to calming music, or even reduce excessive light to modulate your nervous system. How we manage our stress varies considerably, but the point is to find what works for you and be consistent with it!
Don't be a Caf-fiend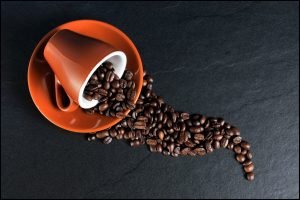 Caffeine is a nervous system stimulant that can have many beneficial qualities during our work day including improving cognitive function, perceived increase in energy, and improving attention and alertness. Unfortunately, none of those qualities help to promote healthy sleep patterns.
Caffeine consumption up to 6 hours before bedtime has even been shown to significantly affect sleep quality, increase wakefulness, and cause sleep disruption. To be safe, try to stick to a 2 o' clock cutoff, taper consumption as the day progresses, and avoid "energy" drinks entirely to avoid sudden peaks in sugar and caffeine levels.
Physical activity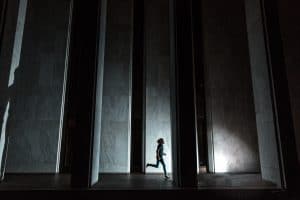 For many of us, including myself, it is challenging to find time during the day to maintain fitness goals resulting in many late-evening workouts. Although it is not ideal to perform strenuous activity right before bedtime, it has not been shown to be significantly harmful to the quality of sleep. But just like performing a proper cool-down after exercise, it is recommended to allow your body time to adjust and reach its resting baseline levels prior to sleep.
Tune out the Noise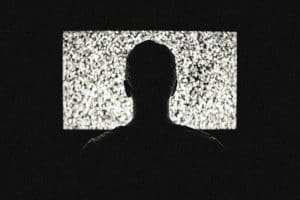 Advances in technology have made it virtually impossible to avoid the eye-drying brightness of tablet monitors, checking social media notifications, and binge-watching episodes of Stranger Things at 11:00 pm. But, instead of completely throwing those mobile devices out the window, try and use them to your advantage to better your sleeping habits. Many televisions have timers to pre-set turn off at a particular time. Smartphones and watches now have bedtime management apps and settings which can set friendly reminders to begin sleep preparations.
Final Thoughts and Bonus Tips:
Seed and Soil Concept: Managing sleep quality with over-the-counter sleep aids is not enough. Just like gardening your plants, not only do we need to plant the seed, but also treat the soil it lies and receives nutrients from. This parallels with the idea that maintaining a balanced diet, maintaining hydration, avoiding caffeine, and preparing the environment in which we sleep is a key component of healthy sleep.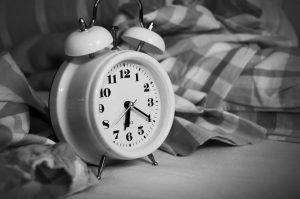 Finally, consistency is the key to successful sleep management. It only works if you do it all the time. Your body is in a constant fight for homeostasis and balance, as well as constantly battling the physical and psychological stressors we place on it during the day.
If we are able to promote a reliable schedule and a sense of "normalcy" for our body, you will be rewarded for it. Just like the focus you give to your job, or working out at the gym, it is important to provide your body equal amount of attention to sleep and preparation for sleep.
Is pain preventing you from getting a good night's rest? Schedule a FREE Assessment with Alex today and receive your own personal treatment plan!
Want more free pain relief tips sent straight to your inbox?
Sign up for Life+!
Reader Interactions