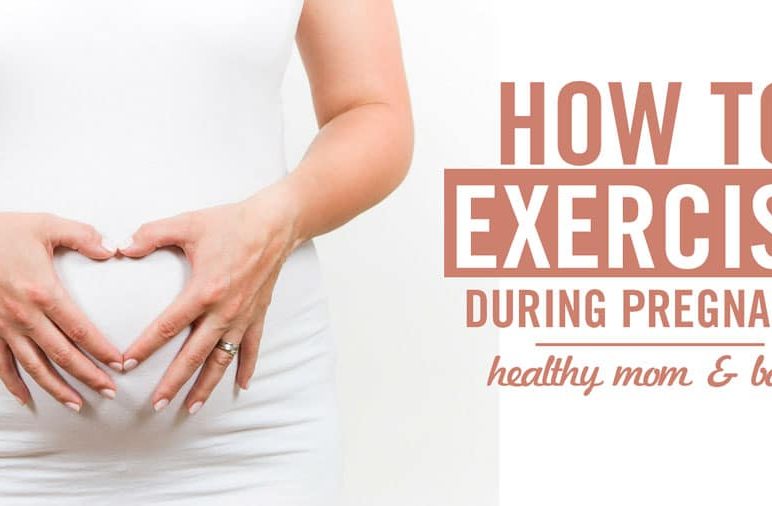 How to Exercise during Pregnancy: Healthy Mom and Baby
May 07, 2015
A few generations ago, women were advised not to exercise during pregnancy for fear of harming the fetus. Now it is strongly recommended that women should participate in regular exercise with a few modifications to decrease complications with their pregnancies. On Tuesday, we explored the benefits of remaining active while pregnant. Today, we'll answer some common questions about exercising while pregnant.
Here are some answers to common questions about pregnancy and exercise:
(Note: it's always a good idea to speak with your OB about your activity level and any specific questions you may have about your current routine.)
Can I Run?
If you were already running prior to pregnancy, it's ok to continue to do so as long as it's comfortable.
Since your baby needs oxygen and blood as well, you may feel more breathless or fatigue more easily.
Instead of focusing on your pace, pay attention to your perceived exertion to determine how hard you are working out. You should be able to carry on a conversation without being breathless.
Most women find that at a certain point they are too uncomfortable to continue to run, but some are able to run up until close to their due date.
Bottom line, listen to your body.
What about strengthening exercises?
Early in the pregnancy hormones begin to increase the laxity of the joints.
As the fetus grows, this begins to greatly affect the stability of the spine and pelvis. Continuing with strengthening exercises will help your body compensate for the laxity and provide some additional stability to your joints.
Resistance activities for the upper body are important because having strong shoulders and arms will be extremely helpful when caring for your newborn, lifting their car seat and all their other necessities.
Exercises for Upper Body Strengthening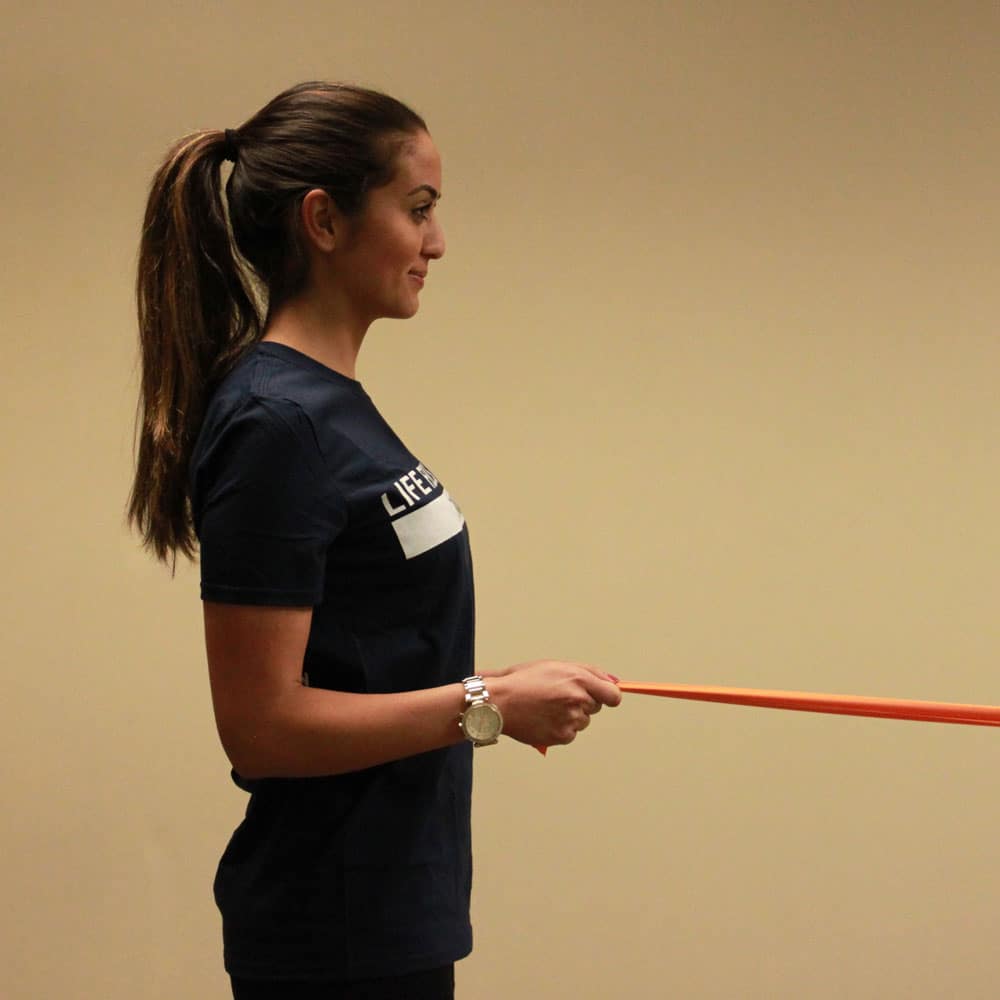 Rows
Holding elastic band with both hands, draw back the band as you bend your elbows. Keep your elbows near the side of your body.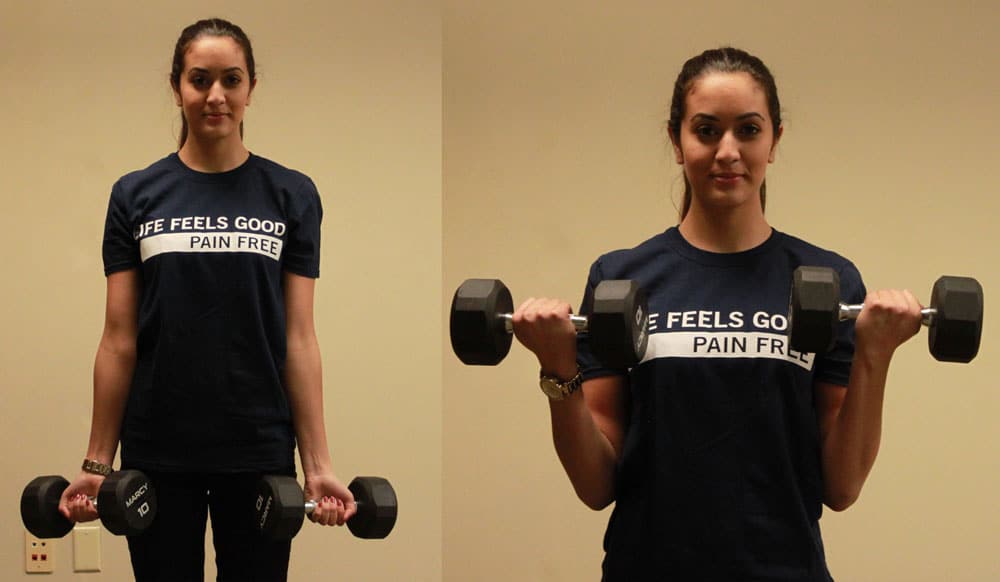 Bicep Curls
With your arm at your side, draw up your hand by bend at the elbow. Keep your palm face up the entire time.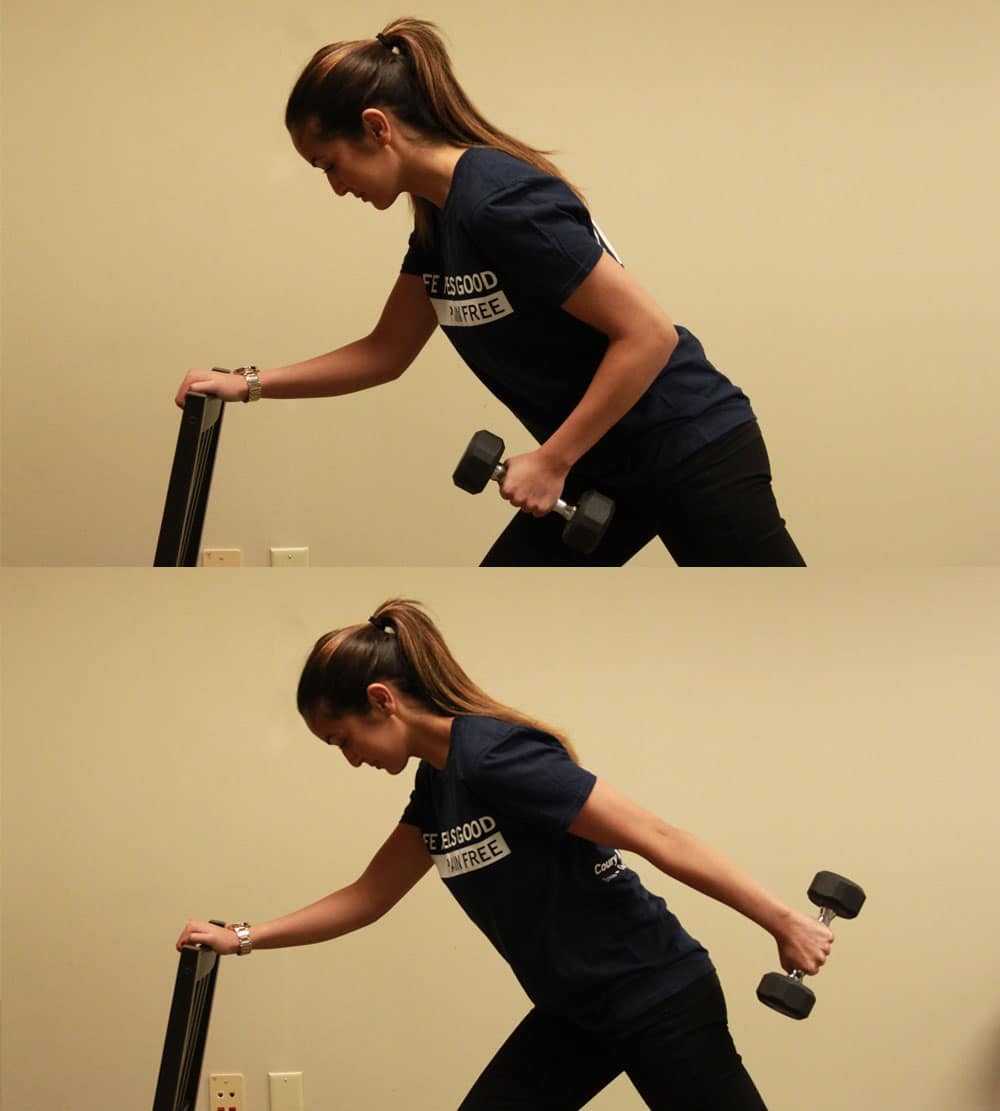 Tricep Extensions
Place one arm directly below your shoulder. Bring opposite arm up so upper arm is level with torso. Keeping elbow at your side, straighten arm at the elbow, extending your arm. Return to start position and repeat.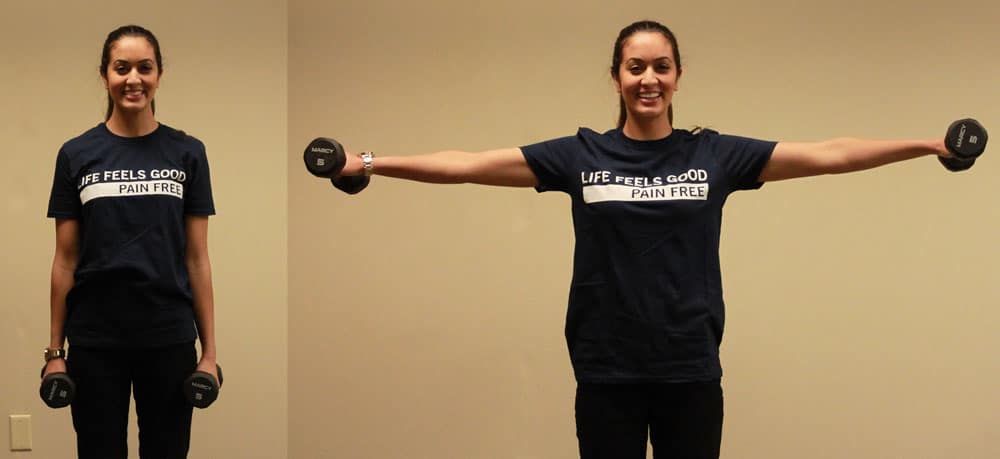 Lateral Raises
While standing and your arms by your side. Slowly raise your arm up, raise only up to shoulder level.
What about core strengthening?
Foremost, after 14 weeks, it is not recommended that women lay flat on their backs for more than a few minutes due to possibility of the fetus to cutting off the blood supply to the mother.
Also, the standard crunches without support can cause greater splitting in the diastasis rectus (where those six pack abs meet in the middle of your stomach).
So what do you do? Planks, whether on your knees or toes are an excellent option because the spine should remain in a neutral position and it is an isometric contraction.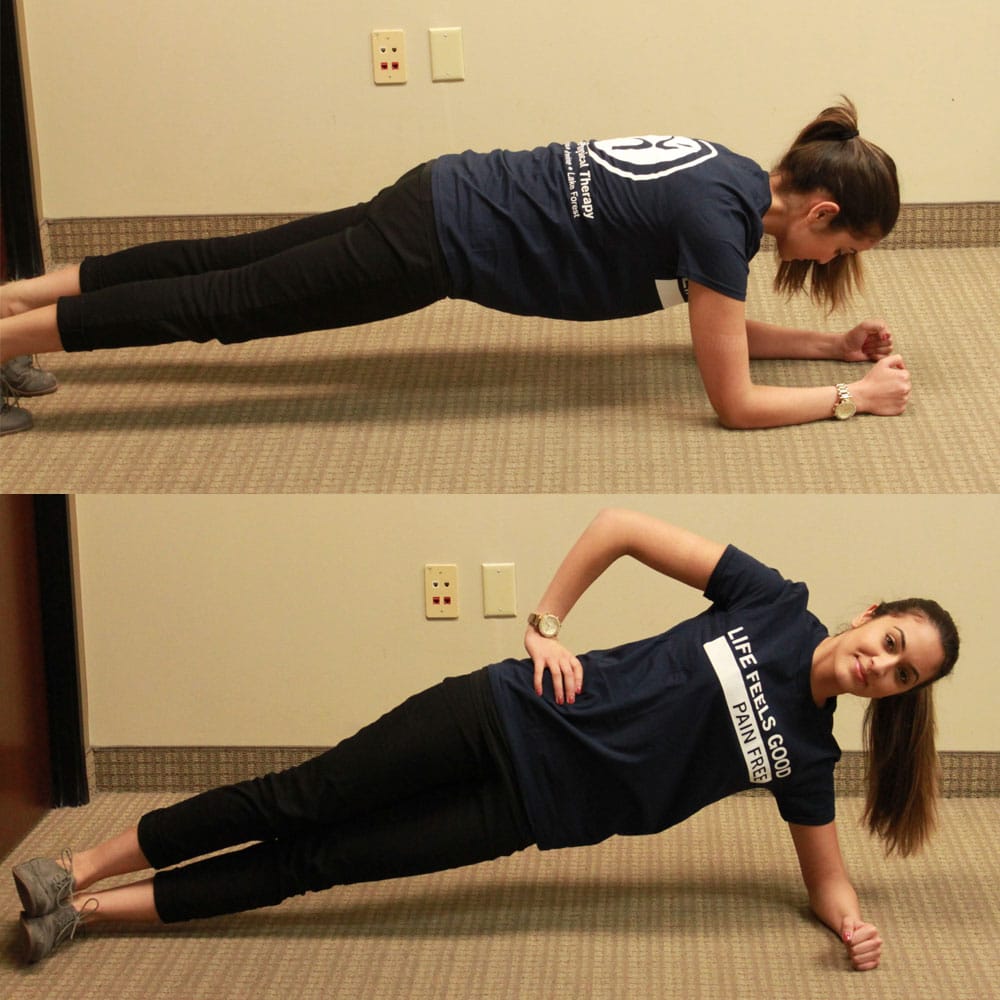 Planks
PLANKS
Assume a plank position and hold. Do not allow to your hips to drop or low back to arch.
SIDE-PLANKS
Lay on your stomach with elbows under your shoulders, neck neutral. Tighten stomach then press chest and hips from the floor. Trunk and thighs should maintain a straight line. Do not sag lower back.
What about my legs?
Squats, lunges and heel raises are all great options. If your balance is a bit off as the pregnancy progresses, make sure you stand next to something sturdy that you can stabilize yourself with.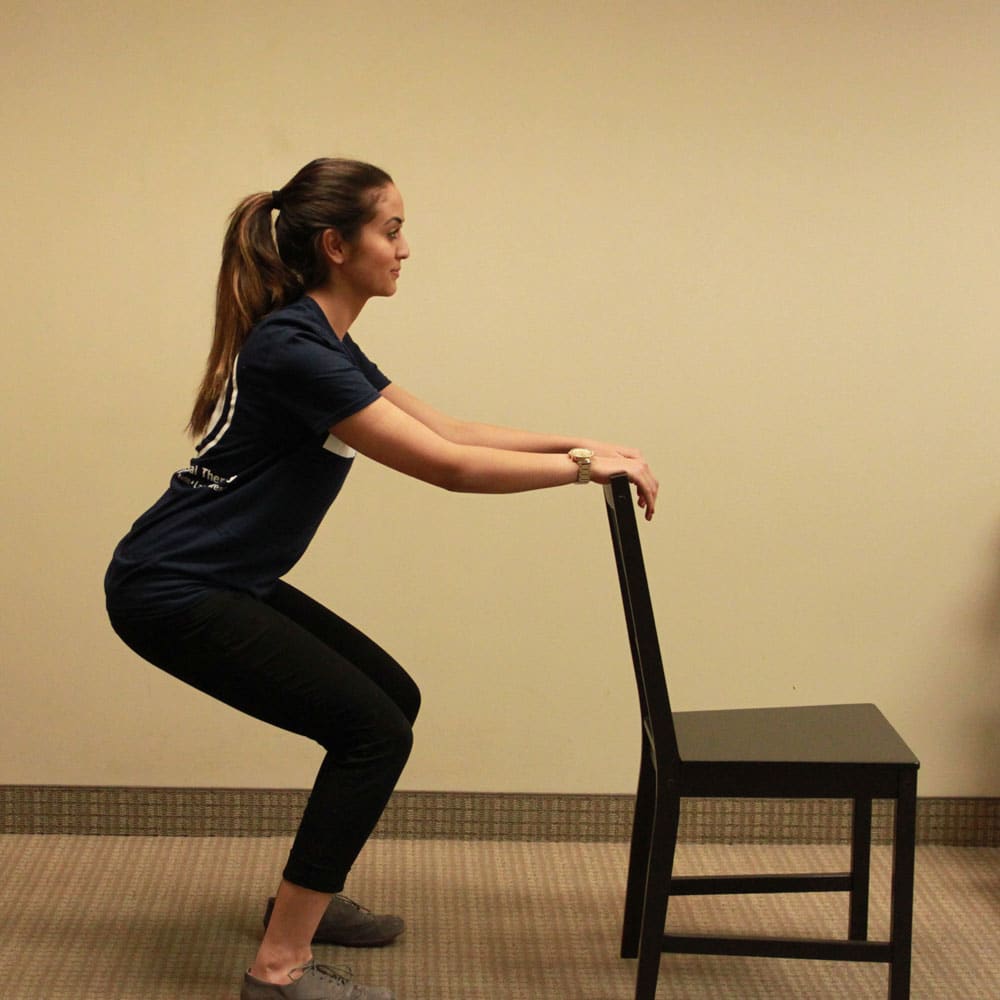 Squats
While standing with feet shoulder width apart and in front of a stable support for balance assist if needed, bend your knees and lower your body towards the floor. Your body weight should mostly be directed through the heels of your feet. Return to a standing position. Knees should bend in line with the 2nd toe and not pass the front of the foot.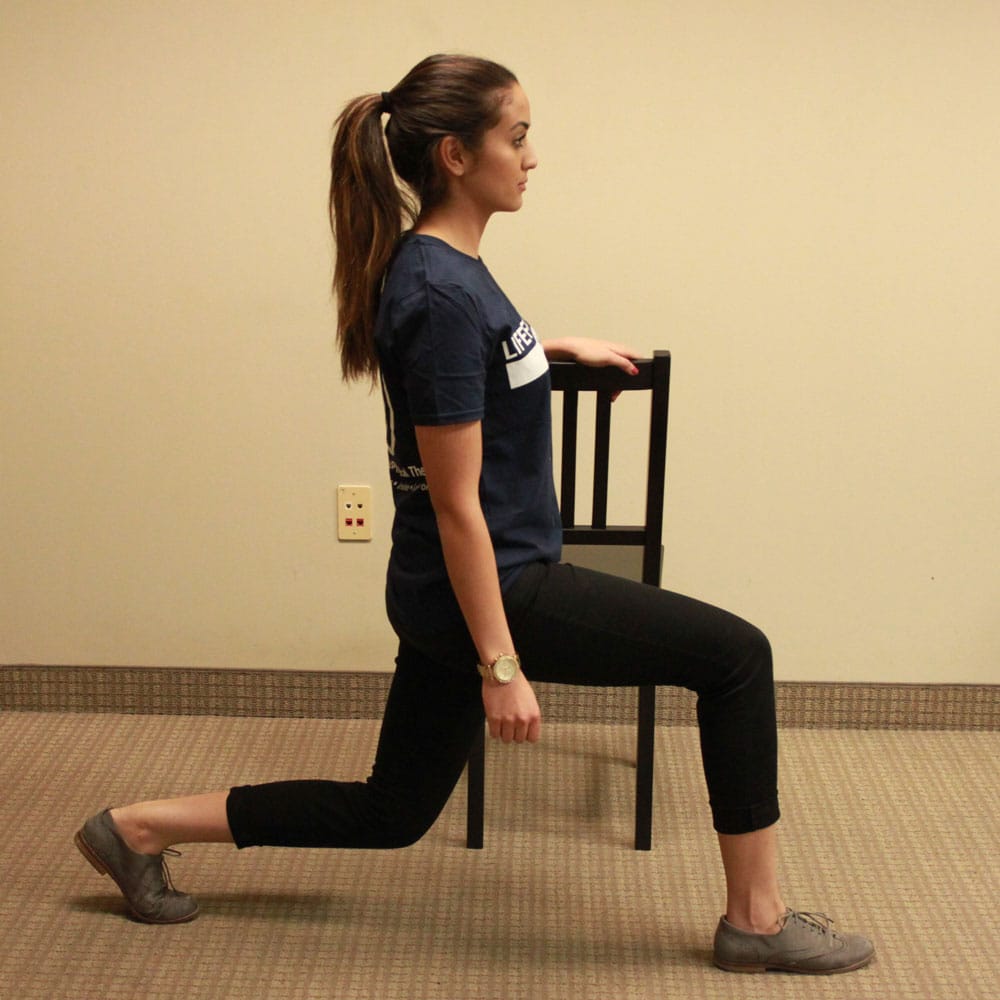 Lunges
Take large step forward with one foot and bend at both knees as if driving back knee down toward the floor. Be aware not to let front knee go past toes. Return and repeat with other leg.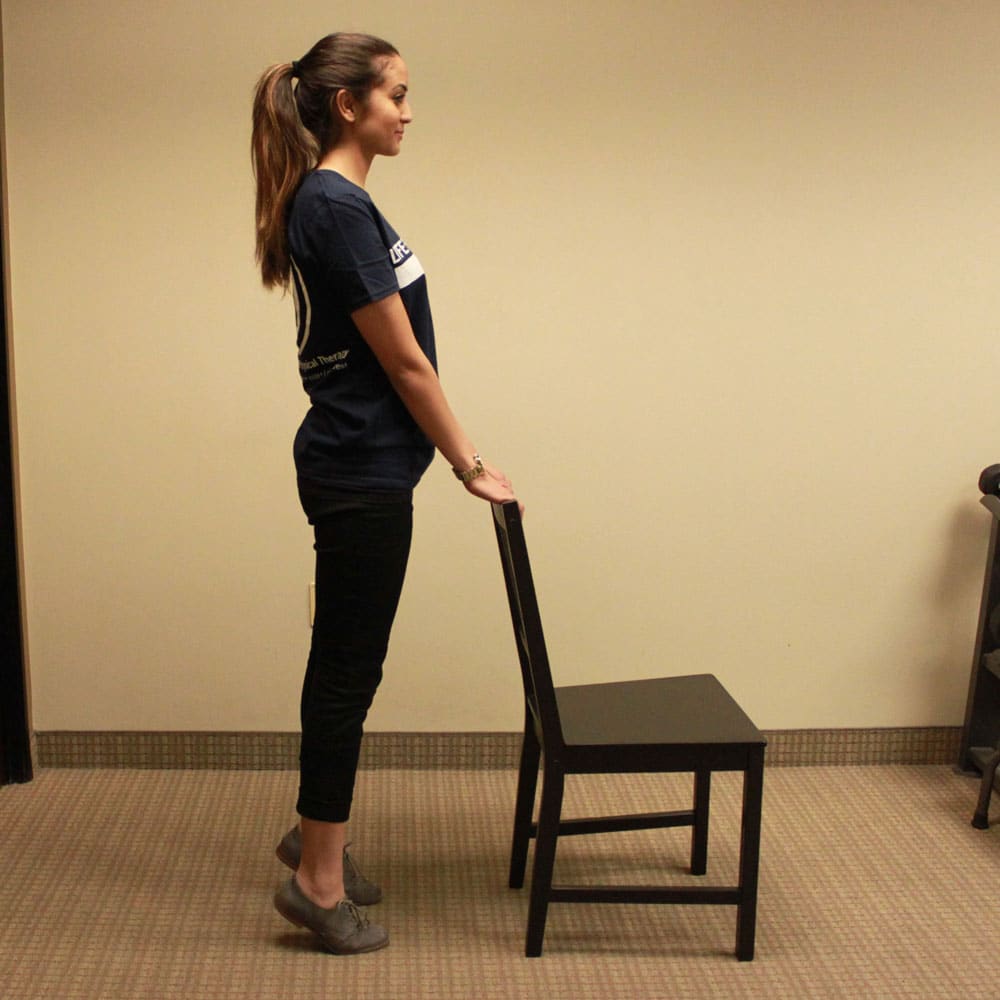 Standing Heel Raises
While standing, raise up on your toes as you lift your heels off the ground.
I'm not currently exercising but I'd like to start an exercise program!
Speak with your OB first, but it is ok in most cases for women to begin exercise programs while pregnant, just starting at a slower rate. A physical therapist with advanced training in pregnancy can assist you with tailoring a specific program for you.
Sign up for a free assessment or contact us with any additional questions on exercising and pregnancy!
Print, share or pin this handy guide with a friend or family member!

Reader Interactions