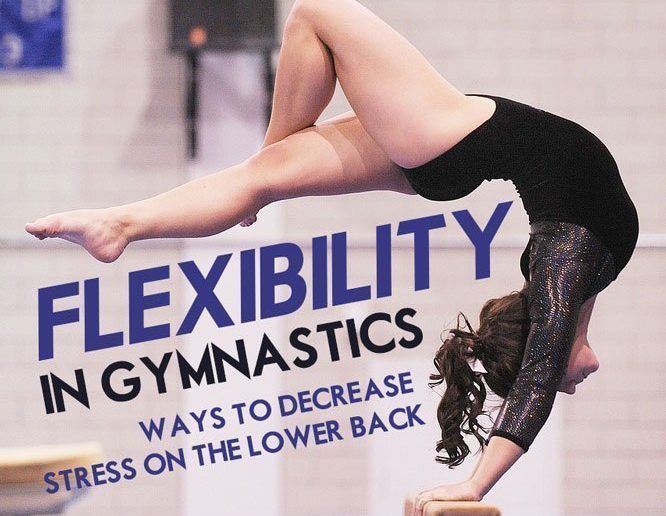 Flexibility in Gymnastics: Ways to Decrease Stress in the Low Back
November 05, 2015
For gymnasts, a fairly common injury is spondylolysis, or a spine fracture. I've seen at least five this past summer in the clinic and know several of my former teammates who had their gymnastic careers end because of this.
Spine Fractures
Sometimes spine fractures occur traumatically during a fall or bad landing, but more commonly they develop slowly and are related to the high repetition of hyperextension during skills and imbalances in strength and flexibility. In the latter cases, less than optimal flexibility at the hips, shoulders and upper back contribute to the development of a spine fracture in the lower back.
Think about a simple bridge: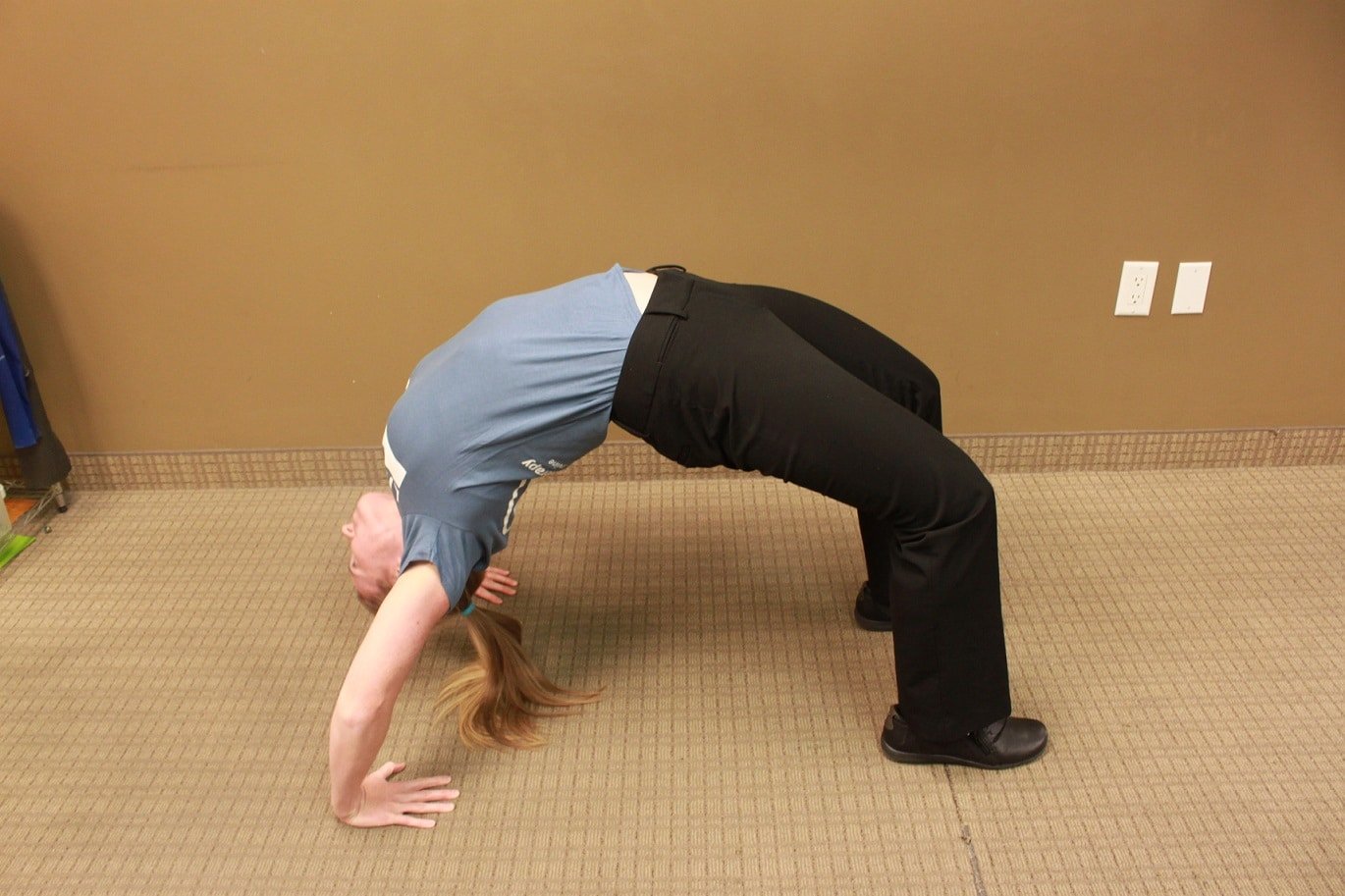 In order to be successful, the feet and hands need to be on the ground, which requires the hips, back, shoulders and wrists to extend. If there is less flexibility in one joint, then the other has to "make up the difference" in order to complete the skill. Often times, it is the lower back that takes on the most mobility, and the shoulders and hips are limited. This pattern of excessive motion or hyperextension in the low back occurs throughout vault, beam and floor skills and leads to a recipe for a spine fracture to arise.
So what can be done to improve flexibility and decrease the stress to the lower back?
1. Hip flexor stretching.
Gymnasts commonly spend a lot of time in splits. But looking closely, most are not completely "square" and they are actually missing the hip flexor stretch on the back leg. That's why it's important to separate out a hip flexor stretch.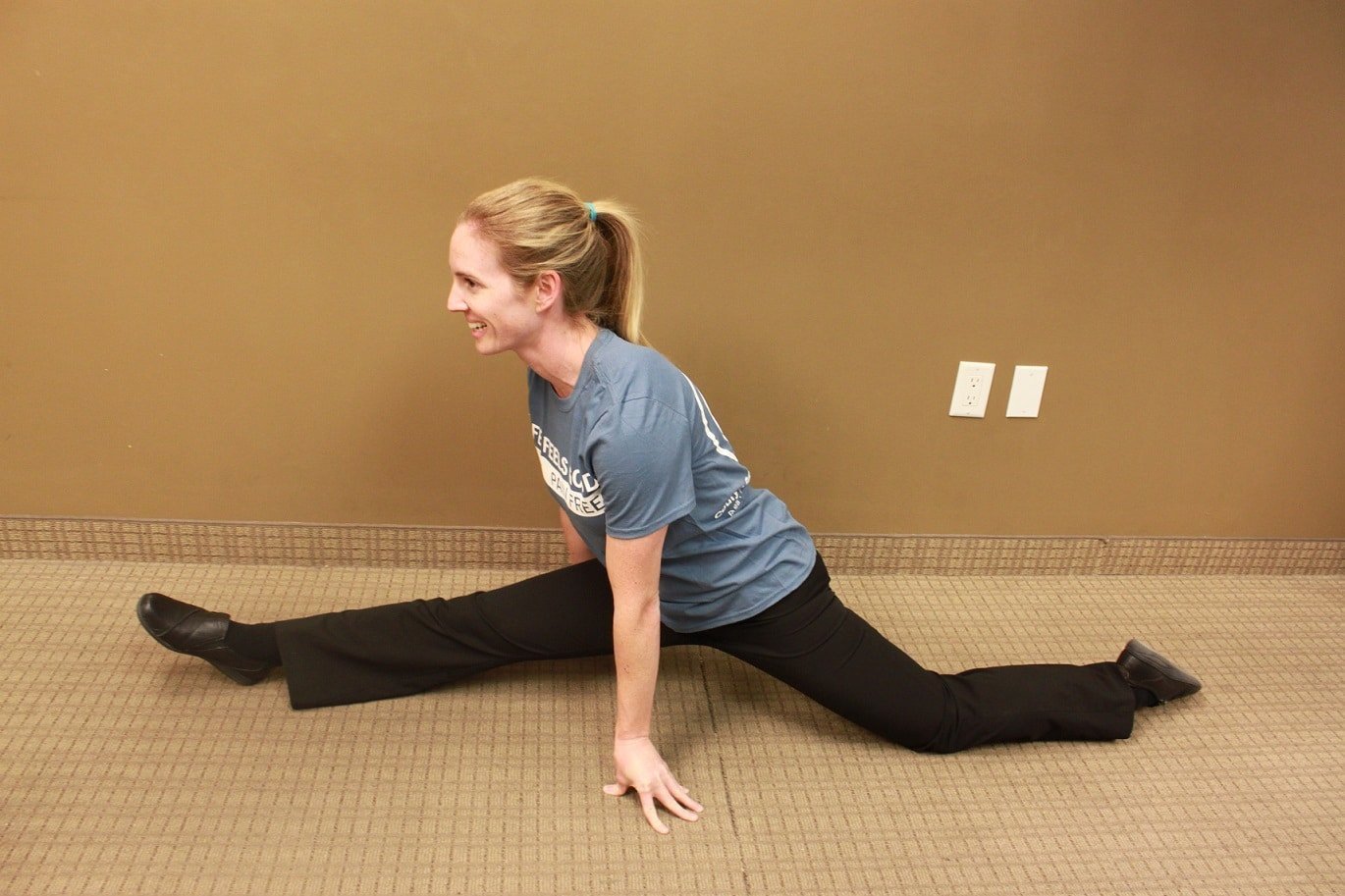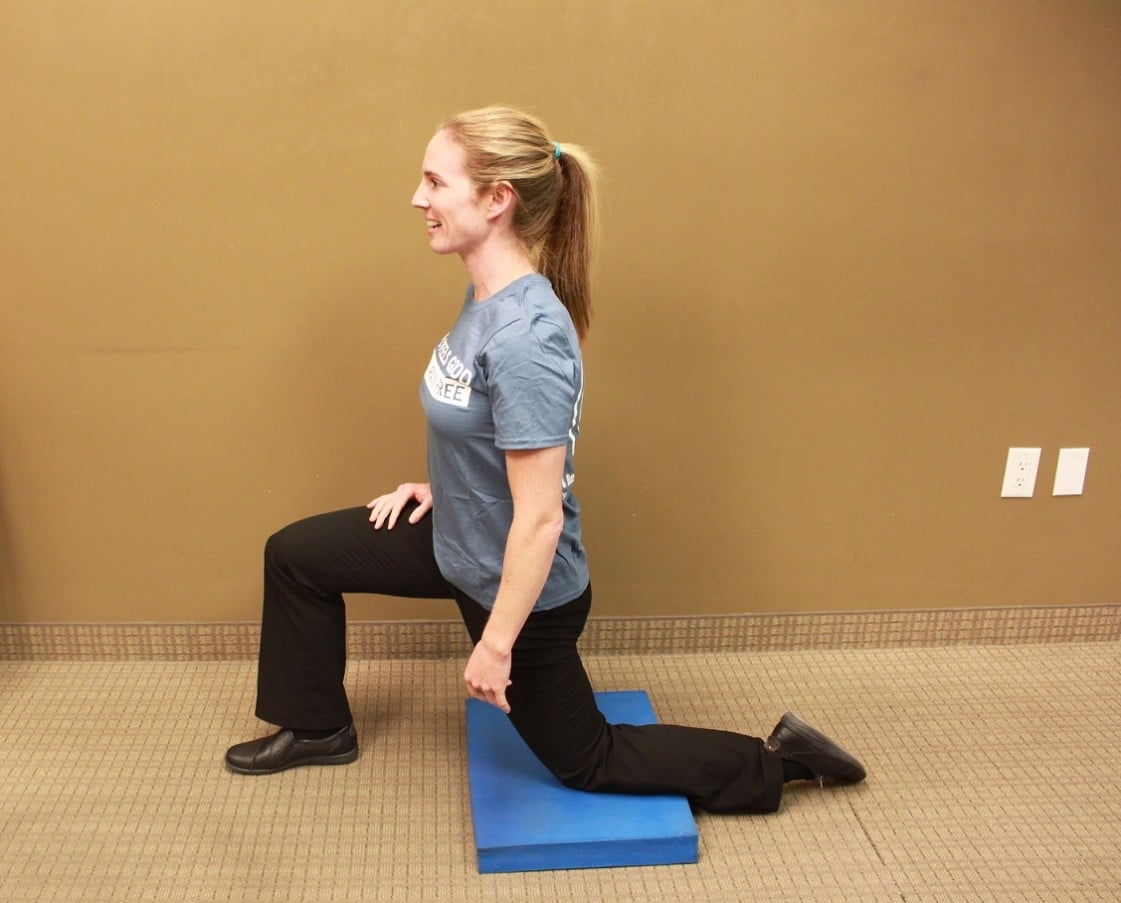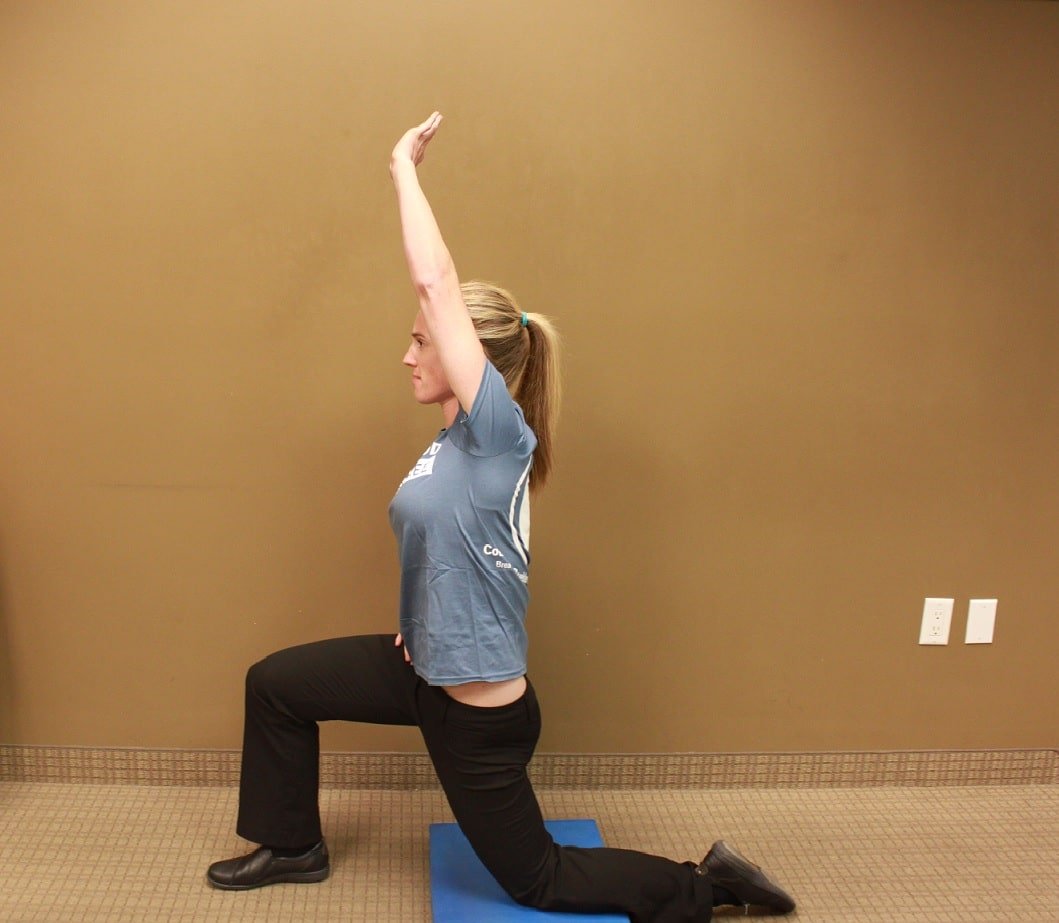 2.Thoracic spine mobilization
Due to the ribs attaching to the middle and upper back it is not made to have as much range of motion as the lower back or neck, and it tends to be extremely stiff in gymnasts. A great way to improve mobility is to use the foam roll and extend over the roll while keeping the lower back in a neutral position.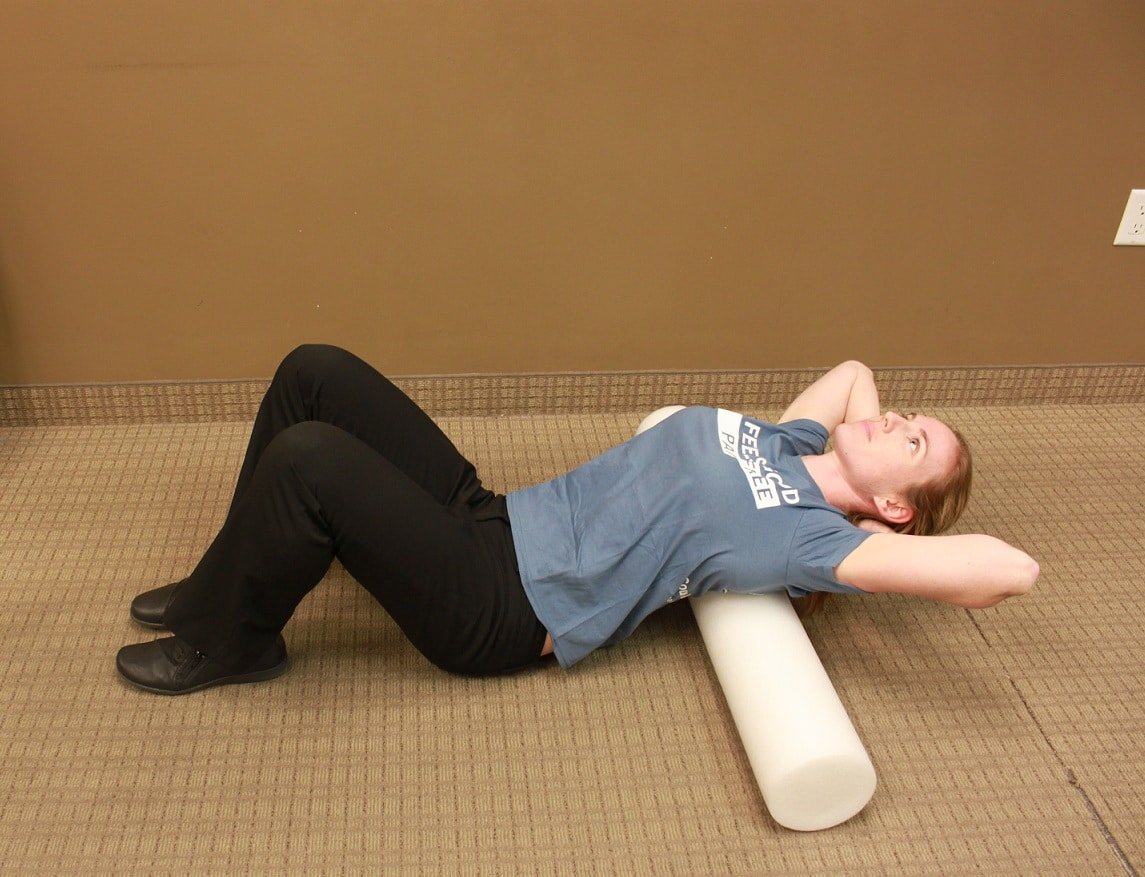 3. Shoulder flexibility.
Often, there is tightness in the lattisimus dorsi, a large muscle that runs from the back to the shoulder that often limits the independent movement of the arms when raised overhead.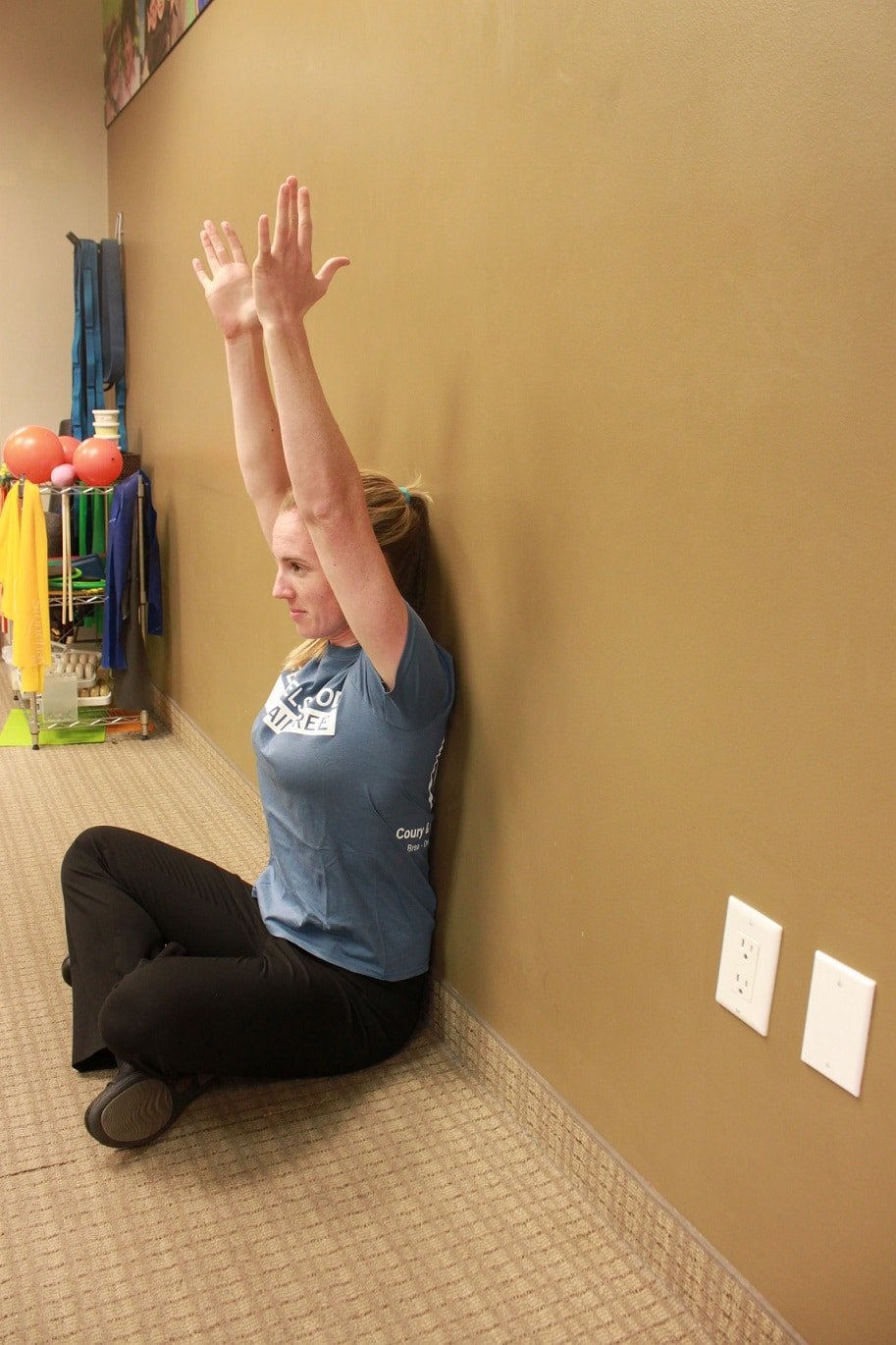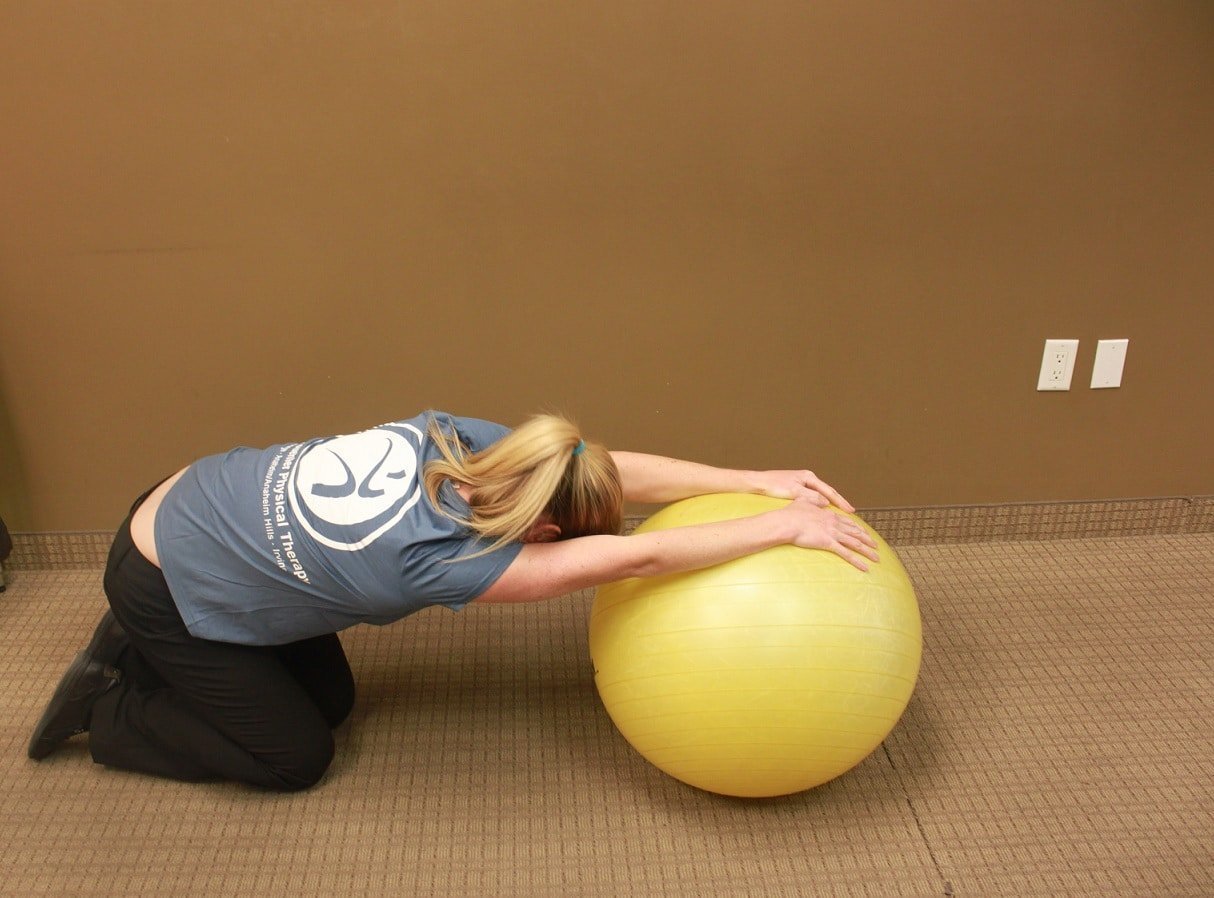 * Make sure you hold your stretches at least 30 seconds up to 1 minute for each position and perform daily.
Need more help?
Need more help with addressing flexibility or strength deficits in gymnasts? Come in for a physical therapy evaluation to get a more in depth program tailored to each athlete.
Take the Next Step
Need help with strength & flexibility? Sign up for a free assessment:
Reader Interactions