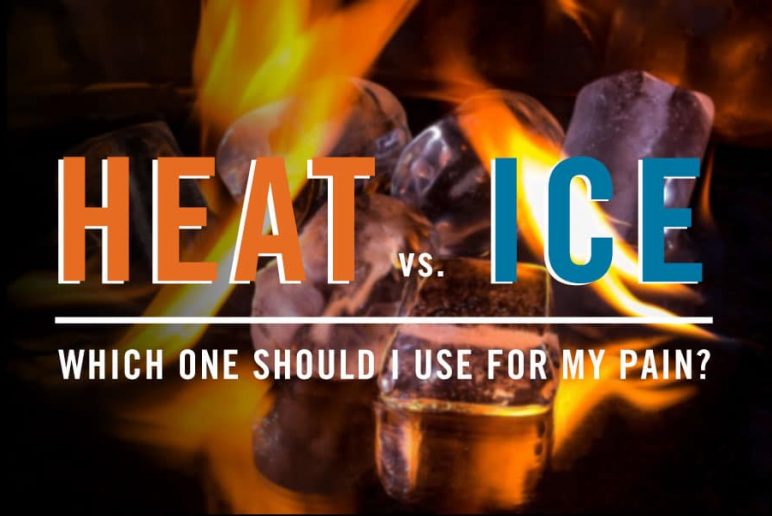 Heat vs. Ice: Which One Should I Use for My Pain?
February 05, 2018
"Do I use ice or heat on an injury?" is one of the most frequent questions I receive as a physical therapist.
This is a very common inquiry that is asked when it comes to managing musculoskeletal pain. It all depends on the type of injury sustained and the physical symptoms that are associated with it. Sometimes, the decision even boils down to personal preference as to which one just feels better.
Ice
What Does Ice Do?
The main purpose of ice is to reduce swelling and decrease pain. The low temperature induced by ice causes your blood vessels to constrict, which will limit blood flow and decrease the amount of swelling in the affected area.
After an acute injury is when swelling will be the most pronounced, which is why it is recommended to ice right away. Also, the low temperature will create the numbing sensation that helps decrease pain.
Heat
When Should You Use Heat?
The main purpose of heat is to decrease muscle spasms and decrease stiffness. The high temperature induced by heat causes your blood vessels to dilate which will increase blood flow and create a relaxing effect on the muscles to reduce spasms and stiffness.
As a result, pain will decrease and muscle extensibility will increase. Because of the increase in blood flow induced by heat, it is not recommended to apply heat after an acute injury which can make the swelling worse.
How do I use them?
How Should Ice and Heat Be Used?
Both ice and heat have similar instructions when using them. It is recommended to apply either one on the affected area for about 15-20 minutes at a time. A towel should be placed between your skin and the ice or heat to protect your skin from frostbite or burns. Although 15-20 minutes is the recommended duration, remove the ice or heat sooner than that if you start to feel increased pain or discomfort.
Precautions
Ice and heat are generally safe to use for managing pain but there are certain instances when they may do more harm than good. Do not use ice or heat on any areas of the body that have impaired circulation, impaired sensation, an active infection or an open wound. Although these are general suggestions, contact your physical therapist if you have any doubts or questions about your specific circumstances.
Take the Next Step!
Have more questions about pain relief? Sign up for a free assessment to speak to a physical therapist!
Reader Interactions