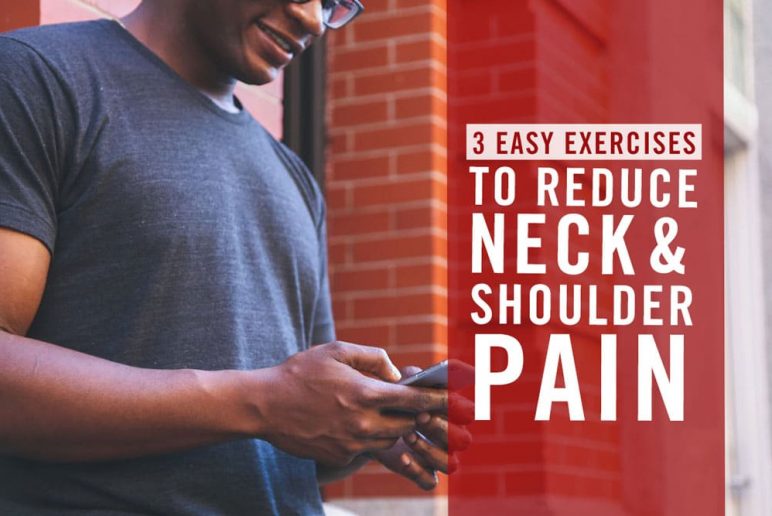 3 Easy Exercises to Reduce Neck and Shoulder Pain
February 07, 2018
Usually when people have reports of neck pain or shoulder, the first thing I look at is their posture. And most of the time, they look like this: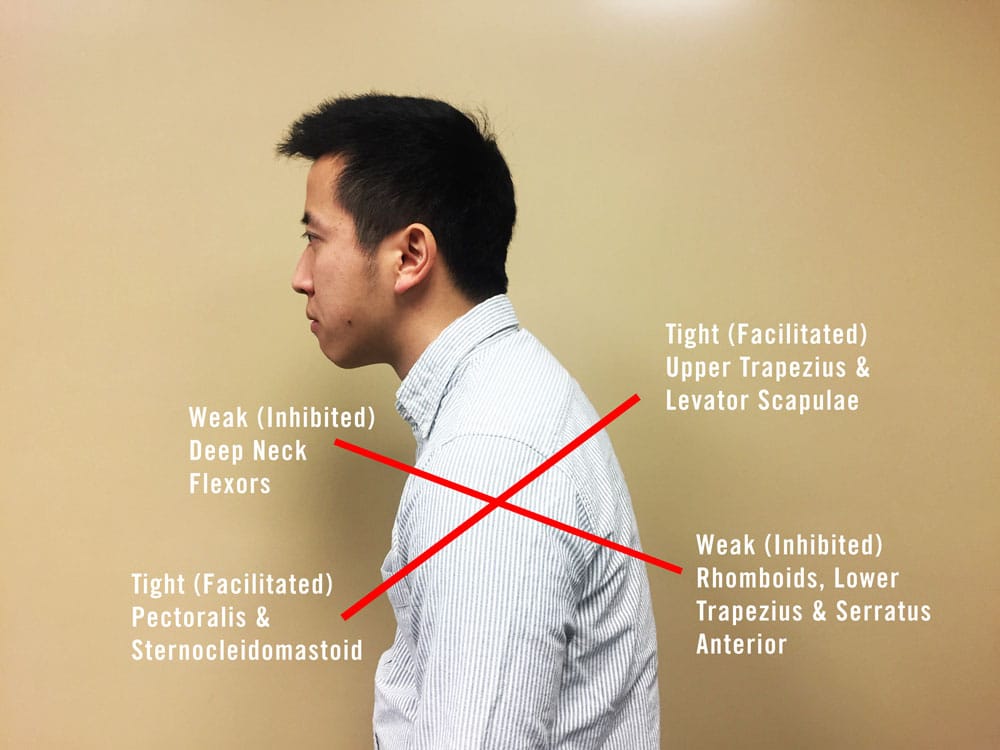 With technology being so prevalent at this time and age, people are constantly sitting in front of their computers or looking down at their phone. This leads to muscle imbalances where certain muscles become tight and others become weak.
Over time, your posture begins to deteriorate because of these imbalances and result in the forward head posture shown above. It will become challenging to maintain the appropriate posture because your weak muscles are trying to fight against the tight muscles that are keeping everything forward. To address these imbalances, here are a few simple exercises to help improve your posture:
Scapular Retraction
Squeeze your shoulder blades down and back.
Hold for at least 10 seconds.
Corner/Doorway Stretch
Place your arms against a corner or doorway and gently lean forward.
Hold for at least 1 minute.
Chin Tucks
Lie down on a flat, firm surface.
Bring your chin towards your chest without lifting your head off the table.
Hold for at least 10 seconds
How often should you do these exercises?
You'll want to try to do these exercises multiple times throughout the day. Once the muscle imbalances are addressed, it should be easier to maintain the appropriate head and shoulder posture. But just because you perform these exercises doesn't meant that you'll automatically have perfect posture; you have to be mindful to use those muscles to sit or stand up straight, keep your shoulders back, and tuck your chin in.
Making good posture a habit will be the hardest part, but it'll do you wonders in the long run to prevent any future aches and pains!
Do you have any of the above conditions?
Schedule a FREE Assessment with us today so we can provide you with a treatment plan!
Want more free pain relief tips sent straight to your inbox?
Sign up for Life+!
Reader Interactions