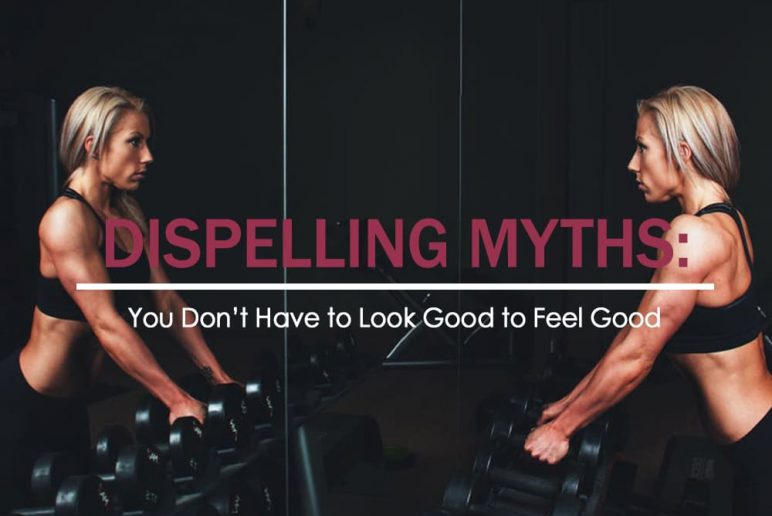 Dispelling Myths: You Don't Have to Look Good to Feel Good
November 09, 2017
The current obsession with looks is a circumstance that is prevalent just about everywhere, especially in media. As we get wiser, we realize that looks aren't everything, but what does that mean in terms of physical health, well-being, and the ability to perform activities well?
Women and men are both pressured to fit into these boxes desirably. Women are often pressured to uphold the perfect "beach body," while men are pressured to be "well-built" muscularly and have six-pack abs. But does achieving these figures necessarily mean you're healthier than somebody who might not have the same figure?
There are several general categories of body types that individuals are genetically born into. It is important to understand that none of these are absolute, but rather consider it a spectrum (similar to introversion versus extroversion).
ECTOMORPH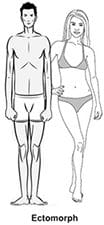 The ectomorph is generally lean and tall. They have a harder time building muscle mass (i.e. "getting big"), but they may achieve a six pack with less difficulty.
Endomorph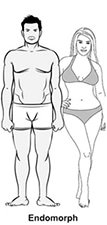 The endomorph is stereotypically shorter and rounder. They are predisposed to carry more fat, with hips wider than shoulders. You might be surprised that they are also generally more flexible.
Mesomorph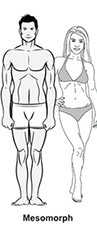 The mesomorph is generally more muscular, with shoulders wider than hips. They put on weight more easily, and they tend to be stiff and inflexible.
What does this mean?
Not everybody is going to have an equal playing field in achieving those "ideal" bodies. A mesomorphic female may end up looking "thicker" than the ideal despite being stronger and healthier than a women who is "slimmer." Similarly, an ectomorphic male might look more "cut" but be weaker and less physically capable than the man with a bit of a belly and less well-defined arms.
It is important to make the determination that one's looks do not define his/her health nor physical capability. It is certainly possible to enjoy a wide variety of foods without dieting (used colloquially to mean decreasing food intake as opposed to managing and balancing intake of the different macronutrients) and just balance the caloric intake with appropriate calorie expenditure via exercise. You don't have to sacrifice your happiness to achieve the "ideal" body. So the next time you visit the beach, be proud of what you've got as long as you're working out even if the results don't visibly show! Judge your success based on your efforts and success, not your looks.
Physical therapists put primary weight in patients' functional ability, not physical appearance. If you have something you'd like to accomplish and aren't sure if you're doing what you can to maximize that ability, come pay us a visit for a free consult!
Want to get closer to achieving your goals?
Schedule a FREE Assessment with Charles today!
Get more wellness tips sent straight to your inbox!
Sign up for Life+!
Reader Interactions