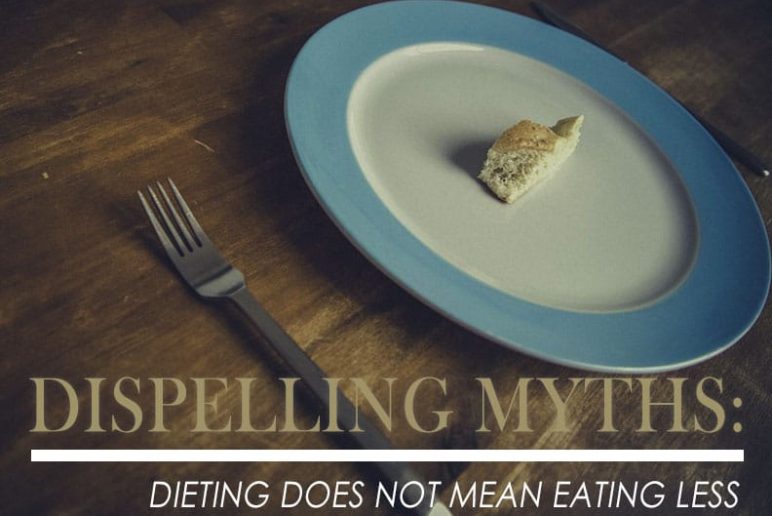 Dispelling Myths: Dieting Does Not Mean Eating Less
October 02, 2017
It's easy to oversimplify the concept of dieting. To a certain extent, it is true that if caloric intake exceeds caloric expenditure, i.e. input > output, you will gain weight. It is a simple equation and a good basis to go off of if losing weight is your goal.
However, simply cutting calories is not necessarily the healthiest option. Rather, consider the following:
Basic Macronutrients
There are three basic macronutrients we ingest: carbohydrates, fat, and protein. Each of these is important for different reasons.
Carbohydrates
"Carbs" as they are often called are our primary form of short-term energy. If you are more scientifically-inclined, a lot of carbohydrates end in the suffix "ose", which is common to saccharides, or sugars, starches, and cellulose. Accordingly, you'll commonly find carbohydrates in fruit, juices, breads/grains, and veggies.
Simple Carbs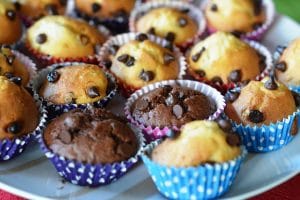 Simple carbohydrates generally have simpler chemical structures allowing more immediate breakdown. These are generally your "sweets". The reason why these are generally frowned upon in the nutrition world is because they don't last as well, contributing to further hunger.

Complex Carbs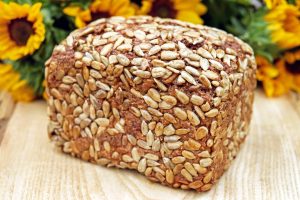 Complex carbohydrates are typically your more fibrous / higher grain carbs. As the name suggests, they are harder to break down, so they don't share the concerns related to simple carbs. It just so happens that they tend to have greater additional nutritional value, too.
Fat
Though it often holds a bad reputation, fat is actually our primary form of long-term energy (with greater efficiency of energy storage). Fat is also our natural form of insulation. The reason why eating too much (of anything/everything) causes a person to become fat is because those unused calories and macronutrients get saved up for the long-term storage. (Yes, protein becomes fat, too; although not as easily as carbs.)
Unsaturated Fats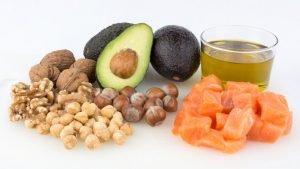 These tend to be considered the better fats, relatively, because they are more of your vegetable-type fats (structurally produce / hold less energy). However, unsaturated fats can be chemically acted upon (hydrogenated) to create trans fats. (The name is secondary to the chemical structure / configuration.) Trans fats have been tied to increased incidence of coronary artery disease and other health complications such as adverse effects on cholesterol because of those structural differences.
Saturated Fats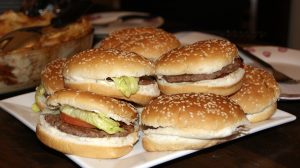 Saturated fats are those animal fats. They are held by single bonds as opposed to double bonds, so they can be more compact; hence why they are able to solidify in room temperature. Arguably, because they are tighter-packed, they might have a tougher time being broken down, but there is mixed research with regards to their benefits vs harmful effects.
Protein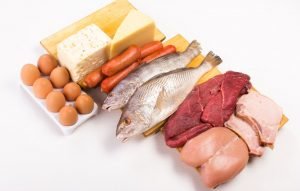 Protein is the macronutrient our body uses to repair muscle. When I say repair muscle, don't necessarily think of an injury but rather general use of muscles can cause micro-tears in the fibers of a given muscle that require some patching up. These are your meats, beans, etc.
Although it is true that you should not necessarily eat in excess...
It is not necessarily correct to simply decrease food intake altogether either. Balancing your diet should include consideration of these macronutrients and their primary bodily function. Ultimately, your food intake should depend upon your goals and how you're balancing it with physical activity.
If you anticipate doing some form of exercise or activity, give your body some energy with carbohydrates.
Provide your body with proteins if you've gotten a good work out and figure you'll have some muscle soreness.
If you're going to do a prolonged cardio activity such as jogging/running, biking, swimming, hiking, etc. for a long time, let your body have some fat to burn.
Wondering what kinds of foods you should be eating?
Schedule a FREE Assessment with Charles today!
Get more diet & nutrition tips sent straight to your inbox!
Sign up for Life+!
Reader Interactions