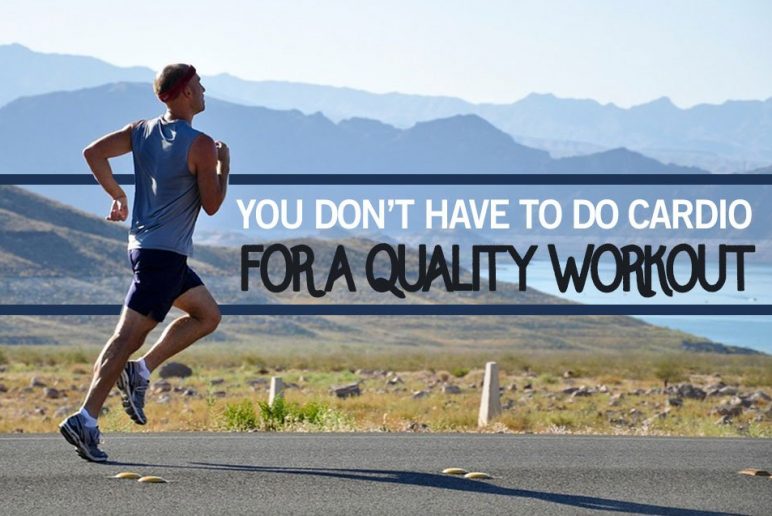 Dispelling Myths: You Don't Have to do Cardio for a Quality Workout
December 07, 2017
Treadmills, ellipticals, bikes, rowing machines… Gyms and fitness centers are littered with "cardio" equipment. But is it really necessary to incorporate these machines or similar activities into a workout routine?
It always is going to end up depending upon your fitness goals, but to better understand whether or not you should be spending all that time running in place, let's consider the components to fitness, as listed in the image below:
Cardiorespiratory Fitness
Previously referred to as cardiovascular fitness, cardiorespiratory fitness includes not only efficiency of heart function and blood flow, but also the ability to use the oxygen delivered via breathing and blood flow. This is the component that is going to be most exercised by those "cardio" machines and activities, as the name suggests. When you apply repeated sustained stress to your musculoskeletal system via exercise, your heart has to start pumping harder to send fresh blood to the affected tissues that are accumulating the stress and byproducts, such as lactic acid, secondary to the activity.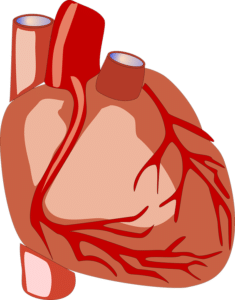 The heart works in conjunction with the lungs. The heart is the pump that cycles used blood and refreshes it by allowing for cellular respiration in the lungs; accordingly, as the heart works harder, breathing has to increase, too. As you continue to train this system, efficiency of breathing and pumping improves such that your body will be more effective in allowing for that transfer without needing to increase the systemic work rate, i.e. lower pulse and steadier breath, as much for a comparable activity as before.
It is important to note that any activity that provides sustained musculoskeletal stress at an appropriate intensity when you notice an increase in breathing or heart rate can train the cardiorespiratory system, and therein lies the rub relevant to the myth above. Specifically, it is possible to train "cardio" without doing "cardio", or to be clearer, as long as your physical activity is sustained stress that challenges your heart rate and respiration, it qualifies as cardio. Therefore, simply weight training at a consistent rate throughout or playing whatever your sport may be can be challenging enough for cardio.
Muscular Strength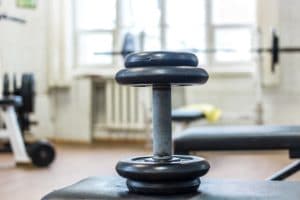 Strength is generally defined as maximal output within one repetition. This component is generally trained with increasing resistance (or weight). It can be built more specifically by training fewer reps in a given set.
Muscular Endurace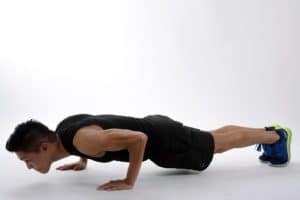 Different from cardiorespiratory fitness but similar in concept, this refers to your muscle's ability to endure sustained or continual load across a span of time. Accordingly, this component is trained more specifically with a greater number of reps in a given set.
Flexibility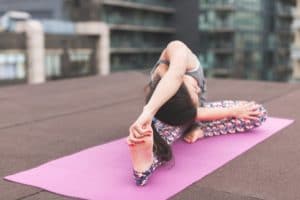 Flexibility refers to general ability to achieve greater ranges of motion. Flexibility can refer to muscle length, but it may also refer specifically to a joint. There is a "normal range" for joints to be able to move, and shortages in those respective ranges can occur either at the joint level or the surrounding muscles. Stretching can generally address these deficits, but definitely consider paying us a visit to help you determine what structures are more limited.
Body Composition
The most common way of measuring body composition is BMI, which measures a relative ratio of height to mass/weight; however, this is not necessarily the most accurate in terms of measuring health and fitness. Body composition also refers to how well balanced an individual is in terms of maintaining all of the other components of fitness – that is, how well conditioned are the muscles and cardiorespiratory systems for endurance and strength? A person who is dense in muscle will likely be heavier than an individual of the same height with more fat, for instance, especially since muscle is heavier than fat. To better measure something like fat content, you may choose to consult a fitness professional for a skinfold assessment.
Skill-related Components
I won't go into detail about agility, balance, power, speed, coordination, and reaction time because they are generally more relevant specific to whatever skills are required for your given activity or sport. They are certainly important considerations in your training, though, so be sure to incorporate those aspects into your workouts.
So what should you do?
Again, it ultimately depends upon your goals. A general principle to consider is the SAID principle, which stands for specific adaptation to imposed demands. This basically means that whatever you train is what your body will adapt to. So, if you are training for a specific sport, definitely train in a way that is relevant to the skills required for that activity or sport.
If you decide to do weight training, something to consider is how much resistance to use for a given exercise. First, you'll need to decide what you're going to train, i.e. strength/power, hypertrophy/size, or muscular endurance/toning, which will dictate your sets and reps. The amount of weight will vary depending upon the muscle group and form of training, but once you've decided on sets and reps, you'll be able to determine resistance as fatigue should be experienced toward the end of a given set. Accordingly, heavier weight / more resistance with fewer reps and lighter weight / less resistance with increased reps.
If you have any questions or would like to share your workout routines, feel free to comment in the discussion below!
Schedule a FREE Assessment with Charles today!
Get more wellness tips sent straight to your inbox!
Sign up for Life+!
Reader Interactions