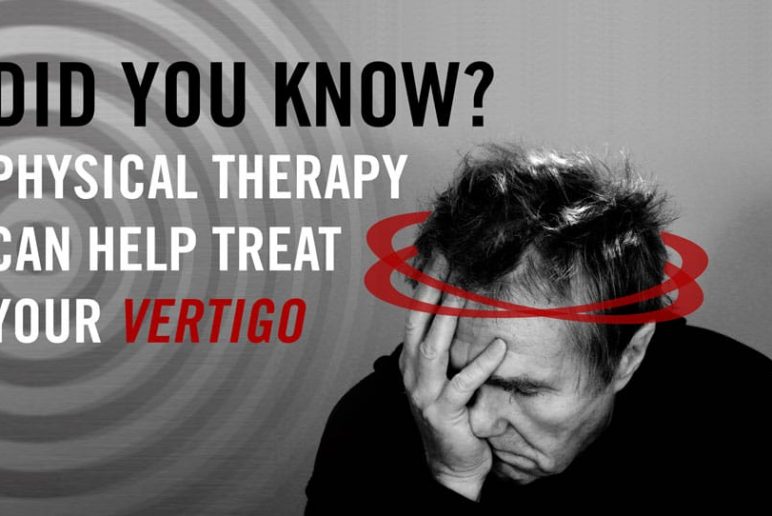 Vertigo: What can I do about my Dizziness?
June 09, 2015
I have a lot of patients complain of dizziness when they lie down or get up off of the table. Often they complain of a sensation of spinning, imbalance, and nausea. It's a very common thing. My patients will often tell me they get dizzy or that the "room feels like it's spinning" when they get into bed, out of bed, look up while reaching overhead shelves, or any time they have a quick change of head position. This is something that they have just put up with but many people don't know that physical therapy can fix this (usually in 1-2 visits). Having vertigo, or the feeling that you or your environment is spinning may be caused by:
Benign paroxysmal positional vertigo or BPPV
Many people have been diagnosed with it but were not given any treatments for it. It sounds scary but it's not. Let me talk you through that scary sounding term:
Benign means that it is not life threatening. So…That's good
Paroxysmal just means that only lasts for a short period of time
Positional means that the dizziness in provoked by certain head positions
Vertigo describes the sensation of spinning that you get when you change your head position.
Why do you get dizzy?
I'll spare you all of the crazy medical mumbo jumbo but the short story is this:
In your inner ear, you can develop debris called octonia, which is made of calcium carbonite crystals. Sometimes they move out of position and float around the inner ear. Certain head movements can cause those crystals to stimulate certain receptors in the ear (that are responsible for sensing movement) and trick your brain to thinking that you are moving, even when you are not. This causes confusion in the brain and the sensation of spinning.
How do you get it?
You can get BPPV from a head trauma, swelling in the inner ear, or just aging. Sometimes it just happens.
What should I do if I have these symptoms?
You can come and see us and we can help determine if you have a true BPPV or if your dizziness due to some other medical issue that may require care from another medical professional.
You should see your doctor immediately if you have dizziness along with symptoms such as:
Double vision
Headache
Weakness
Difficulty speaking
Abnormal eye movements
Difficulty walking
Altered consciousness
Can it be fixed?
Yup. Most of the time BPPV will resolve itself in a couple of months. You could just wait it out, but who wants to get dizzy and feel like you're going to hurl every time you get in bed or reach up in the pantry to grab your flaming hot Cheetos. (I had vertigo a few years ago and that's when my head started spinning – I was nauseous so I couldn't eat my Cheetos).
Free Assessment
In PT, we can perform a few maneuvers where we move your head around to put the debris back in place. These treatments are highly effective and can usually resolve your symptoms in a visit or two. If you think you might have BPPV, come see us for a free assessment!
Reader Interactions