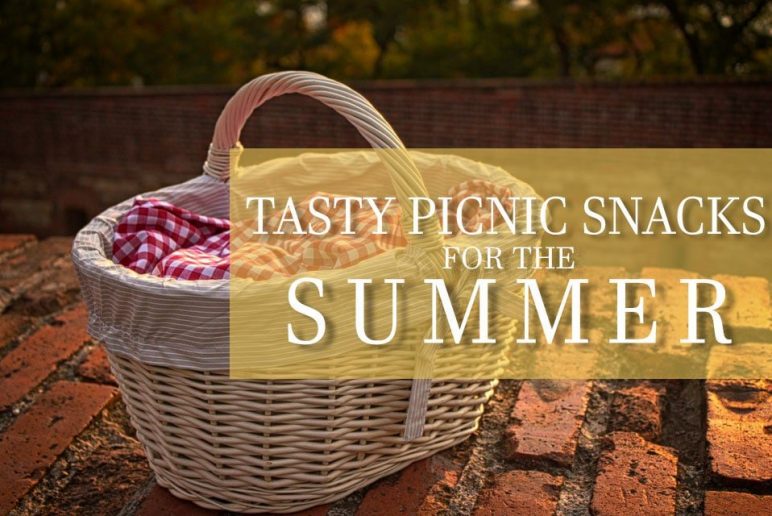 Tasty Picnic Snacks for the Summer
August 09, 2017
Summer is here and it's the perfect time to plan a beach trip or park day with your family and friends!
You've got your picnic basket, blanket, and sunscreen– but don't quite know what to snack on. But don't worry! Here are three fun and easy picnic snack ideas that your friends and family will definitely love.
Fruit Skewers
Fruits skewers are perfect for any picnic and are are also an easy alternative to fruit salads. Making fruit skewers is easy, fun, and cute! You can color-coordinate or even cut your fruit into different shapes. This is also the perfect activity for your little ones. Your kids will love making their own fruit skewer snacks! Some of my personal favorite summer fruits right now are peaches, strawberries, mangoes, apples, cantaloupe, and pineapples.
Ingredients:
Strawberries cut into halves and de-stemmed
Mangoes cut into cubes
Blackberries
White peaches cubed
Skewer sticks
Pasta Salad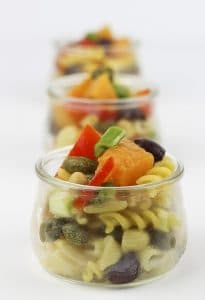 Pasta salad is a perfect summertime picnic snack that you can really customize to make your own. Packed with carbs and veggies, a yummy pasta salad will give you plenty of energy to catch those waves during your picnic at the beach. Here's a recipe that I've been in love with:
Ingredients:
1lb. of brown rice pasta (you can get this pasta at Trader Joes)
Drizzle Girards champagne dressing onto pasta salad to taste
4 persian cucumber; chopped into cubes
1 yellow bell peppers; chopped
1 red bell peppers; chopped
1 purple onion; chopped
1 tomato; chopped
Chips and Guacamole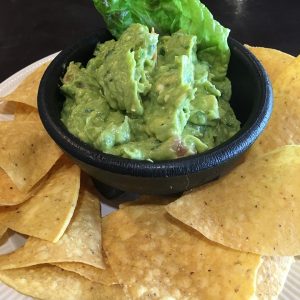 There's nothing better than homemade guacamole. Did you know that avocados are packed with good fats and protein? Grab your favorite tortilla or pita chips and enjoy this easy-to-make snack that every picnic needs. Here's my go-to guacamole recipe right now:
Ingredients:
6 avocados; mashed
½ yellow onion; diced
3 roma tomatoes cut into small cubes
Cilantro; chopped
Squeeze lime in for taste
A little salt for taste
ENJOY with your favorite tortilla chips or pita chips!
Bring out the checkered blanket and celebrate summer with these tasty picnic snacks!
Reader Interactions