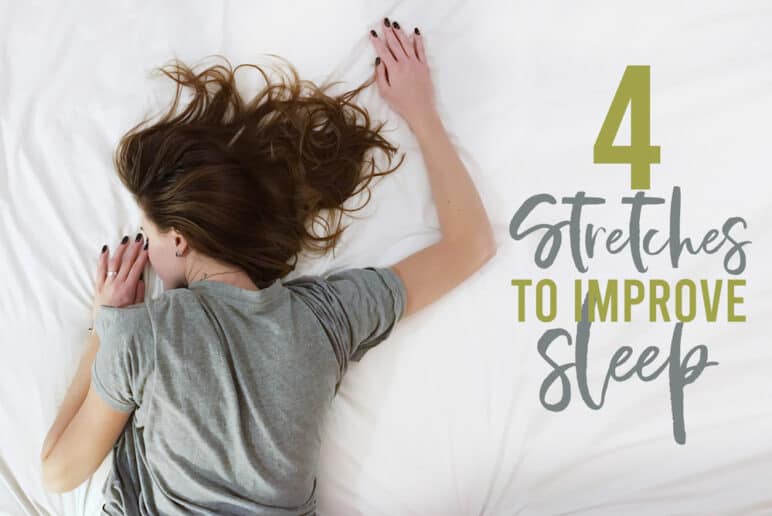 4 Stretches to Improve Sleep
September 29, 2020
At the end of a busy day, nothing feels better than climbing into bed to look forward to a restful night's sleep. But if you're anything like me, sometimes it takes longer than expected to wind down for the night. There are just too many things to think about from the day! Incorporating a short, full body stretching routine at the end of the day can help to quiet the mind and prepare the body to drift off to sleep.
There are many well-known benefits of stretching, but stretching before bed can further help to decrease pain and soreness, improve blood flow throughout the body, decrease stress/anxiety, and improve flexibility. Just a few short minutes each night can be enough to get you sawing logs sooner! The best part is, all of these can be done on the bed.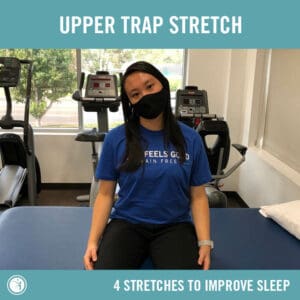 Upper Trap Stretch
Sit down on the edge of your bed with your feet resting on the floor.
Look straight ahead and bring your left ear to your left shoulder. Try to relax the shoulder and don't shrug!
Breathe gently and hold for 30 seconds. Repeat on the other side.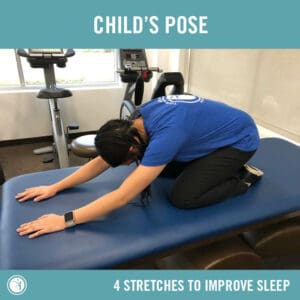 Child's Pose
Kneel on the bed with your knees hip width apart and feet behind you.
Slowly lower your bottom down toward your heels while stretching your arms out in front of you. Remember to breathe!
Hold for 30-60 seconds.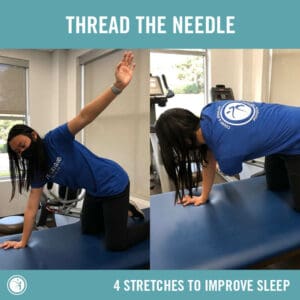 Thread the Needle
Begin on your hands and knees on the bed. Knee should be under your hips and hands should be under your shoulders.
Reach your left arm under your body and across to the right side like you are reaching for the wall. Allow your torso to gently rotate as you move your arm. You should feel a stretch across your upper back and the back of the left shoulder.
Then take left arm and rotate to the left side like you are reaching for the opposite wall.
Perform 10 times and repeat on the other side.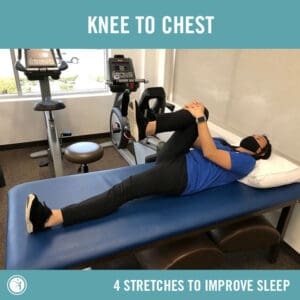 Knee to Chest
Lie down on your back. Hug one knee up to your chest and lower the opposite leg flat on the bed. Breathe in slow, controlled breaths.
Hold for 30-60 seconds. Repeat with the other side.
If you feel that you could benefit from a more individualized fitness and stretching program, you can request a free consultation at CBPT to see how physical therapy could help you. Happy sleeping!
REQUEST A FREE CONSULTATION
Noticing some aches and pains while sleeping? Fill out this form and we will contact you to schedule a consultation appointment as soon as possible!
Reader Interactions