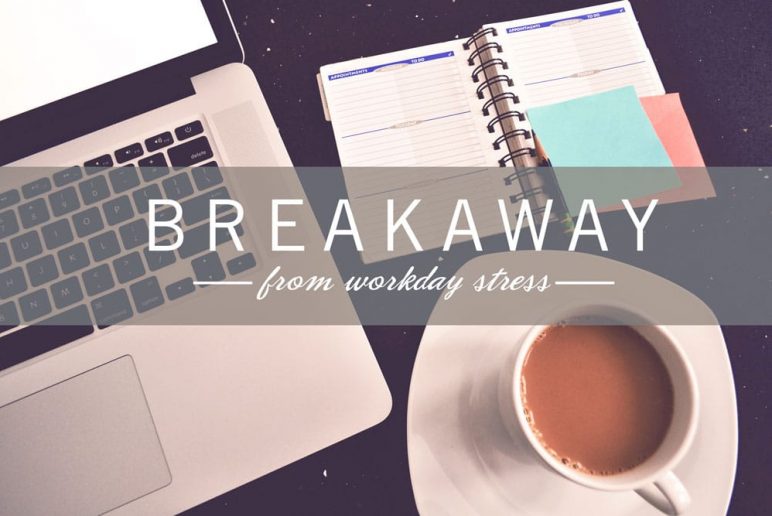 How To Breakaway From Workday Stress
December 09, 2014
We've all heard it before…stress is bad for us. And with the holidays upon us, stress can carry over into all aspects of our life. Stress can cause headaches, muscle tension, anxiety, high blood pressure, and upset stomach. For some, stress can also cause serious stomach, heart, and psychological disorders. It almost makes you stressed just thinking about the evil side effects of stress.
Since most of us spend most of our waking hours at work, why not try and make it as least stressful as possible? Here are some tips that have been shown to help keep the stress level down at work:
1. Meditation combined with deep breathing to help relax the body and mind
Take a few minutes out of your day to close your eyes and empty your mind. Take slow deep breaths while consciously try and relax each muscle one-by-one. Meditation and deep breathing have been shown to slow your racing heart, get more oxygen to your muscles, and decrease muscle tension throughout the body.
2. Get up!
Try walking around the office a few times before and after lunch to keep the blood flowing and stretch out those stiff muscles. Even a light walk around the office or block will help release endorphins. If you can't break from your computer, get up and stretch or do a few squats at your desk.
3. Have a good laugh
Not only does laughing help put a smile on your phase but it also helps release endorphins.
4. Whistle while you work
Putting soothing and calm music has been shown to help lower blood pressure and slow your heart rate during times of stress. On the other hand, singing along to your favorite upbeat music will help you get into your happy place.
5. Vent to a friend
Talking and confiding in others can help get issues off your chest and may even help you brainstorm towards a solution.
6. BONUS TIP!
Here's a video on how to workout at work!
What are some ways you beat the stress at work? Share your ideas!
Reader Interactions