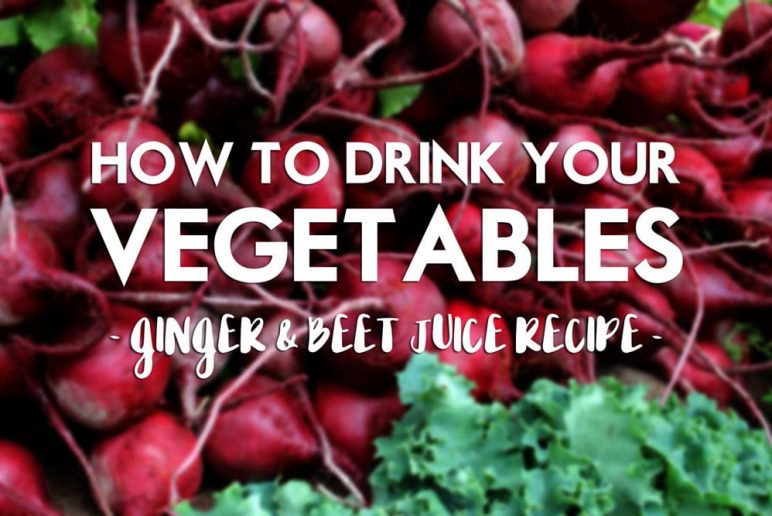 How to Drink Your Vegetables: Ginger & Beet Juice Recipe
August 02, 2016
Missing something from your diet?
According to the Center for Disease Control and Prevention (CDC), most Americans do not consume enough fruits and vegetables on a daily basis. With the temptation from fast food restaurants looming at every corner, it can be difficult to get these essentials onto your plate.
This is where juicing can be very helpful. The United States Department of Agriculture stated that adults should consume 2-3 cups of vegetables a day and 1.5-2 cups of fruit a day. Juicing can disguise the taste of some really healthy but cringe-worthy fruits and vegetables. In addition, the pulp from the fruits and vegetables provides some soluble fiber.
Here are some other add-ons you can try with your juice:
chia seeds
flax seeds
honey
coconut milk
Before you run off and try juicing everything in your kitchen, remember to consult with your physician.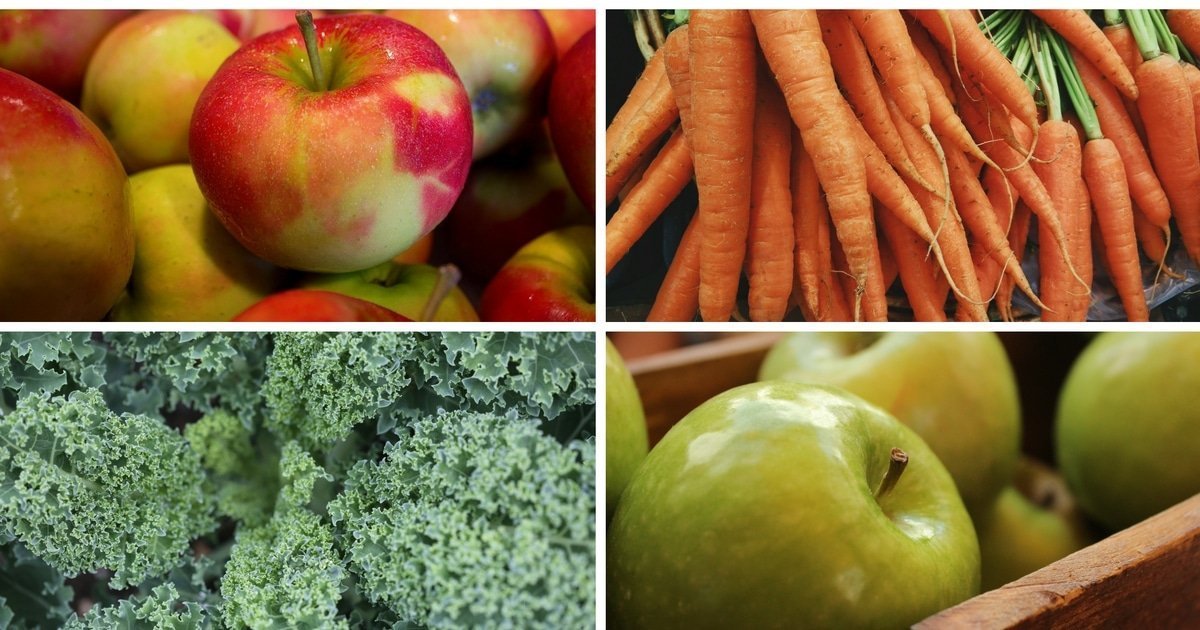 Here is an easy recipe to help you get started:
5 tsp of Ginger (about the length of your thumb)
1 medium Beet
3 Carrots
1 Apple (cored and cut into fourths or cubed; I prefer Red Delicious or Fuji)
3-4 Leaves of Kale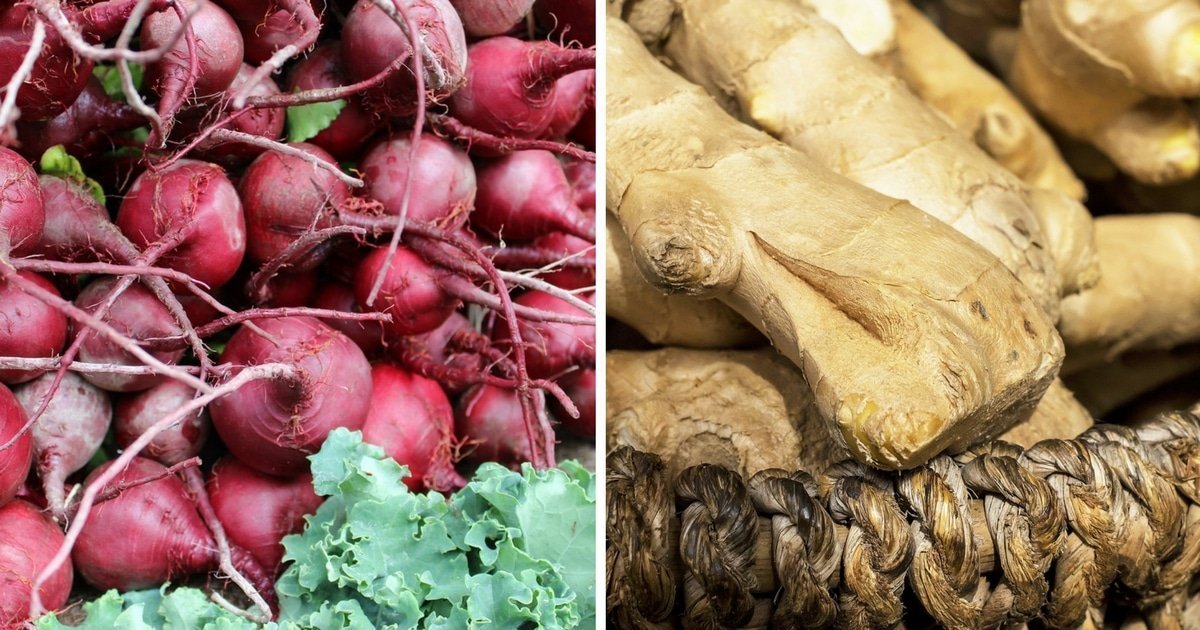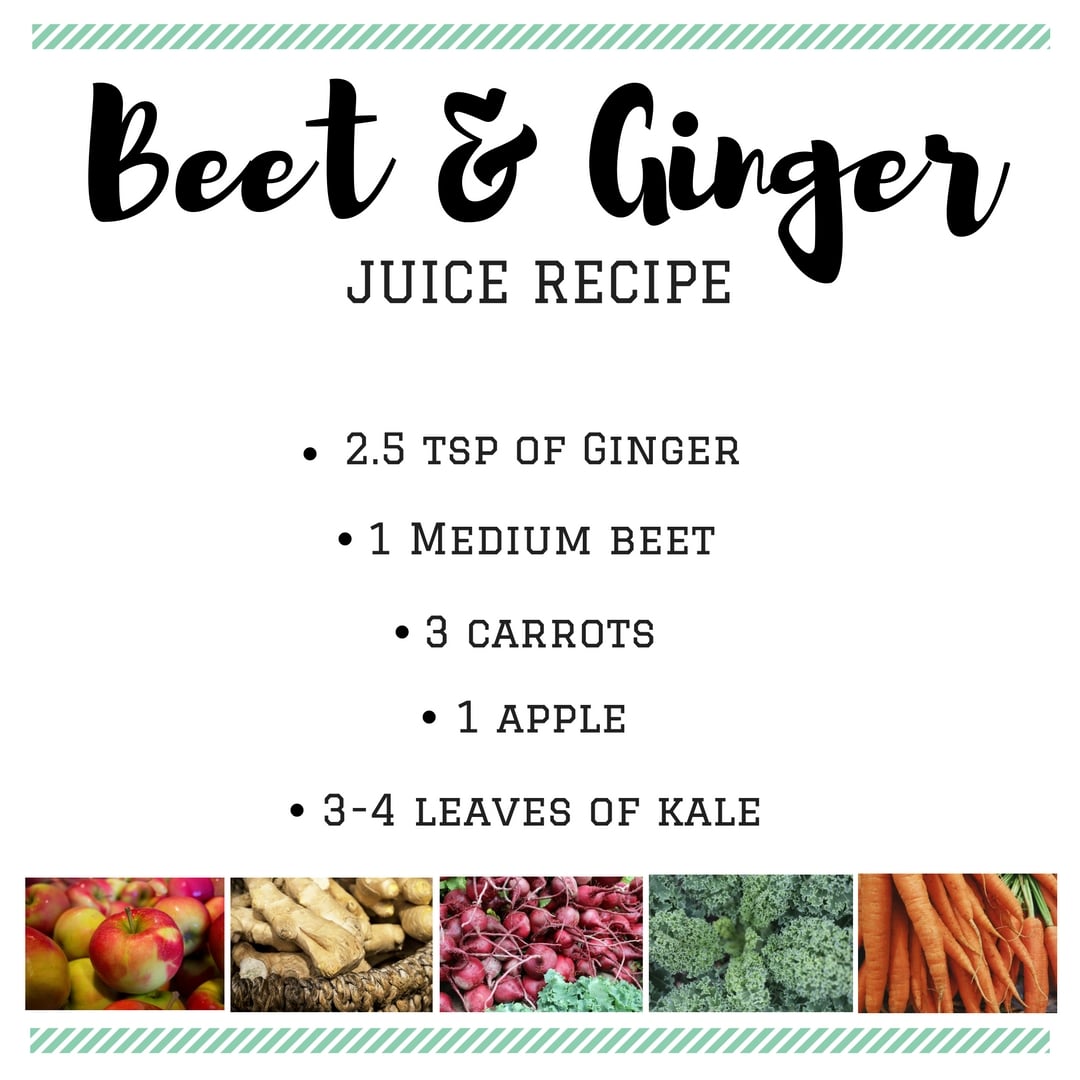 Hungry for more healthy recipes?
Sign up for Life+!
Reader Interactions