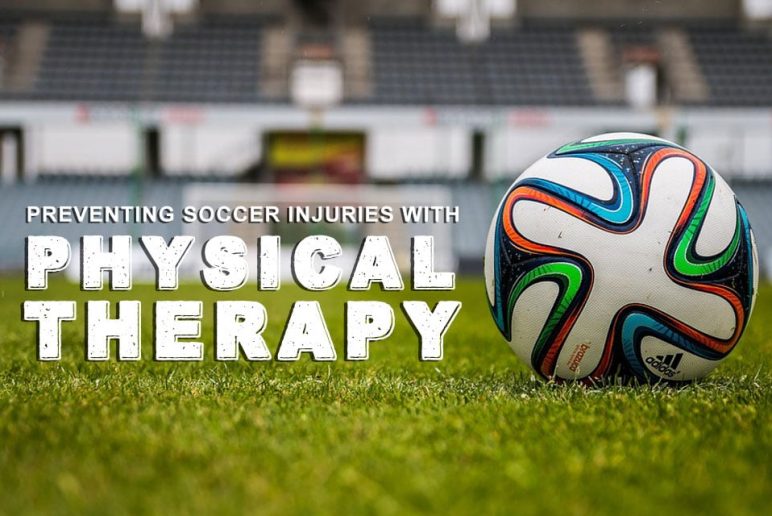 Preventing Soccer Injuries with Physical Therapy
February 15, 2018
According to the United States Soccer Federation, the top 4 injuries that may potentially lead to time off the playing field include:
Lateral ankle sprain
ACL (knee) sprain
Groin strain (pulled groin)
Hamstring strain (pulled hamstring)
The majority of soccer injuries are non-contact in nature. This means that soccer players can often control their own fate. Athletes can minimize his/her risk for injury with proper preventative strategies and techniques. Injury prevention is a vital component that many overlook. Whether you are an athlete, weekend warrior, or casual fitness enthusiast, you can improve the longevity of your participation in any type of physical activity with physical therapy.
Soft Tissue Injuries
By definition…a soft tissue injury is a result of excessive load on a tissue that is not prepared for or accustomed to. For example:
Lunging for a ball outside of your "comfort zone"
Making a sharp turn (aggressive cut) without proper footing and body control.
Awkwardly landing from a jump with poor body mechanics.
How Physical Therapy Assists with Injury Prevention
The goal of injury prevention is to increase the tissue load capacity with progressive stress. This concept is similar to muscle building via progressive weight training.
Muscle hypertrophy occurs as a response to intentional overload; stimulating muscle fibers to change shape in order to adapt to larger forces. With that said, maintaining good flexibility in joints and muscles via stretching can reduce the risk of injury.
Effective warm ups prior to play will minimize maladaptive and compensatory movement patterns. In other words, don't play if you feel stiff…you'll get hurt.
Please refer to the following blogs for effective warm ups!
So what can you expect in physical therapy?
Multidirectional knee stability training– To prepare for varying loads during play
Improve hip flexibility via proper warm up and stretching– To reduce compensatory and non-optimal movements
Agility training– To improve body mechanics with rapid cutting and changing directions and increase proprioception in foot
Plyometrics to prepare for aerial play (heading the ball)– Emphasis on power to enhance speed and strength
Whether you are an athlete, weekend warrior, or a casual fitness trainer, I highly encourage you to seek a physical therapist for a comprehensive movement assessment.
For specific injury prevention – check out the following blogs:
Schedule a FREE Assessment with Matthew today!
Reader Interactions