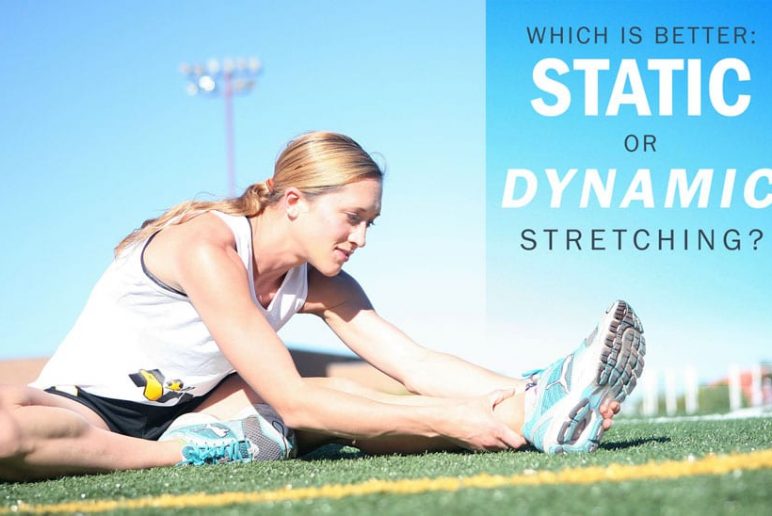 Which is Better: Static or Dynamic Stretching
November 01, 2016
An effective warm up is a vital component of a workout to prevent injury and enhance performance.
The goal of a warm-up is to prepare our bodies for any type of exercise, sport, or activity by increasing circulation, flexibility, and mental focus. But what exactly makes a warm up effective?
In this entry, I will be discussing the difference between static vs dynamic stretching and provide an example of an effective warm up routine to get you started before your workout.
STATIC Stretching
Static stretching is the more common type of stretch when there is typically no movement involved and often held for 20 seconds to promote muscle relaxation.
One example is the classic flamingo stretch when you pull back your knee to lengthen the quadriceps muscle group in the front of your thigh. Old school of thought recommended a static stretching routine for 15 minutes prior to physical activity in order to reduce the risk of injury.
However, this pre-training ritual has lost popularity recently because it opposes physiological responses of muscle. An elongated (relaxed) muscle is not prepared for the demands of vigorous activity, potentially increasing the risk for injury and hindering performance. For that reason, the benefits of static stretching before exercise is a myth!
DYNAMIC Stretching
In light of recent research studies, a paradigm shift from static stretching to dynamic stretching initiated. One study by Yamaguchi & Ishii in 2005 found significant increase in leg extension power after a bout of dynamic stretching when compared to static stretching. A multitude of similar studies discovered an increase in performance with dynamic warm ups. Hence, dynamic stretching is now the preferred method for warming up because it increases heart rate, facilitates movement, activates the nervous system, and stimulates blood flow. These responses are more appropriate pre-exercise because it mimics sport-specific movement patterns.
Be advised, this does not mean that static stretching has been phased out of importance. Static stretching has been shown to be effective to maintain functional muscle length post-exercise.
Now that you have a brief understanding of the history of pre-exercise stretching, let's discuss a general routine that can effectively prepare you for any activity.
1. Inch Worm
Standing with feet shoulder width apart
Slide your hands down your legs towards the floor
Walk your hands out in front of you…keeping your buttock high towards the sky
As you reach a plank position, dip your hips towards the floor to stretch your lower back
Return to the plank position
Slowly walk your feet up towards your hands
Reach your hands towards the sky
Arch your back and stretch to the left….and then to the right
2. Frankensteins
Arms straight out at shoulder width height
Kick each leg out with knees straight as high as you can tolerate
*Tip: maintain a straight back (avoid bending over to force your leg higher)
3. Lunge & Reach
Hands up towards the sky
Lunge forward with the R limb maintaining a straight back
Rotate your trunk to the R
Switch Sides
*Tip: you will feel a stretch on the opposite side
4. World's Greatest Stretch
Lunge forward
5. Side Lunge
Lunge to the right
Swing your arms to the R
Lunge to the left
Swing your arms to the L
Lunge to the R
Swing your arms to the right
Pull your R leg towards your chest at an angle (pull your right ankle towards your L hip)
*Tip: stand up tall
7. Reverse Scorpion
Start off on your stomach, position arms at your side about shoulder width height
With knees bent, lift R leg up towards the sky
Attempt to tap your toes as close to your L hand
Switch sides
*Tip: Maintain your upper chest on the ground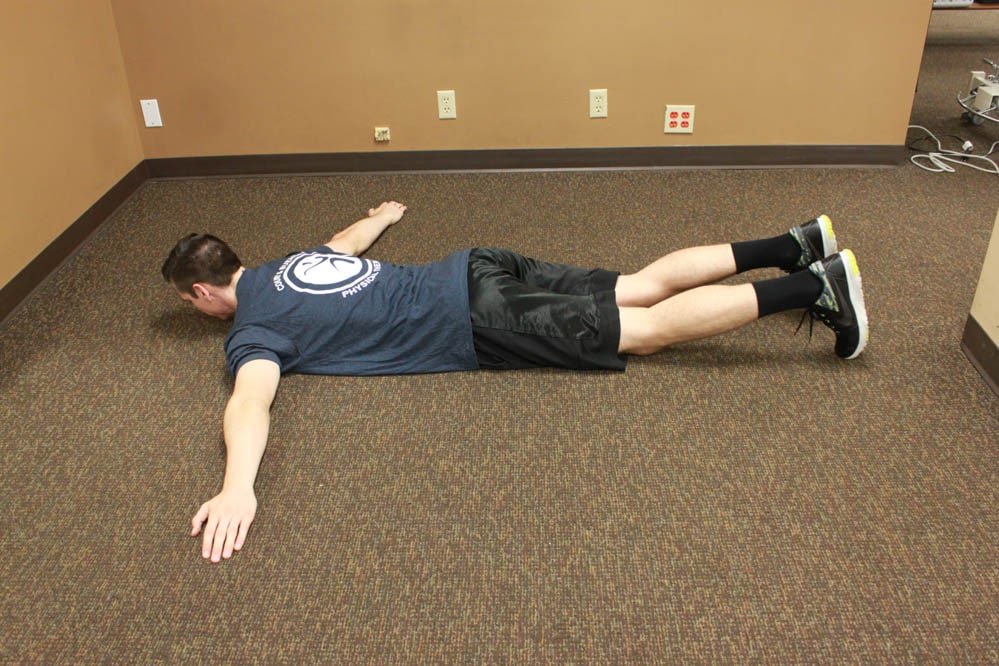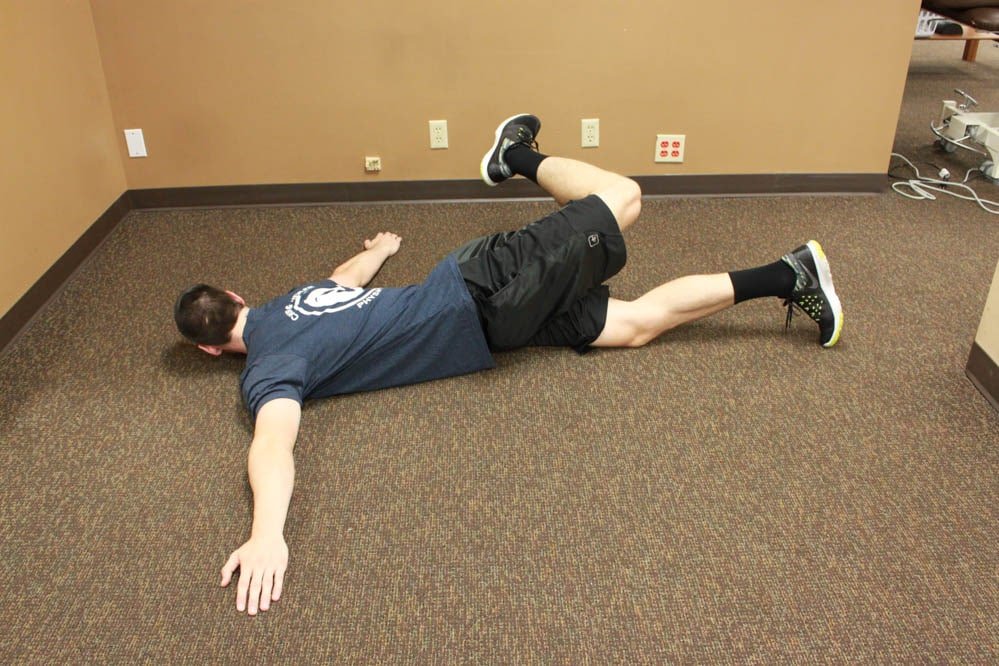 6. Scorpion
Start off on your back, arms positioned at your side about 2 feet away from your body
Kick the R leg up with knees as straight as possible
Attempt to tap your toes as close to your L hand
Switch sides
*Tip: Maintain your upper back and shoulders on the ground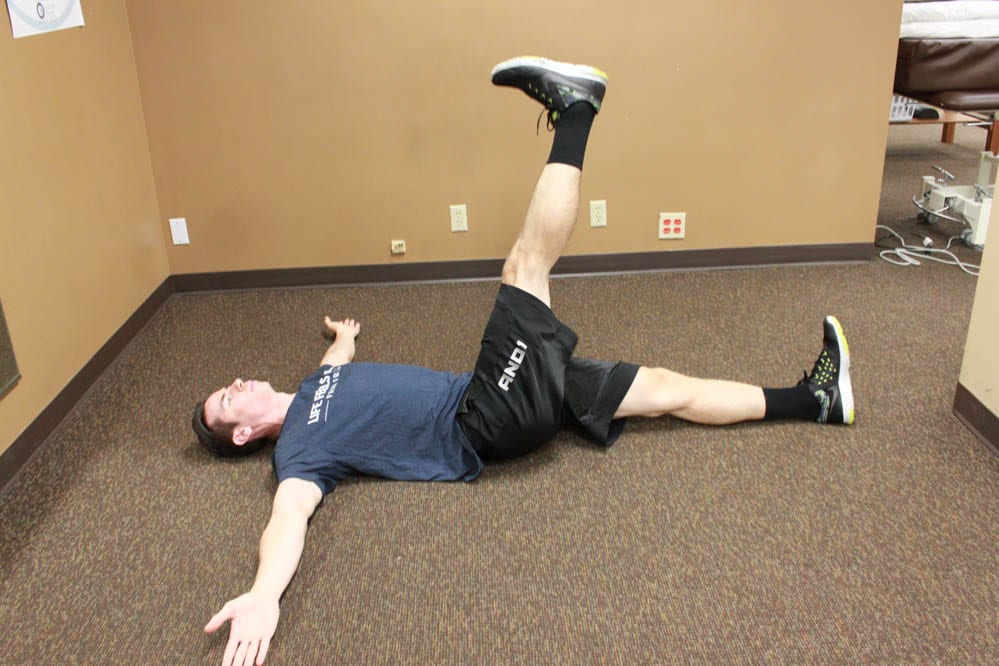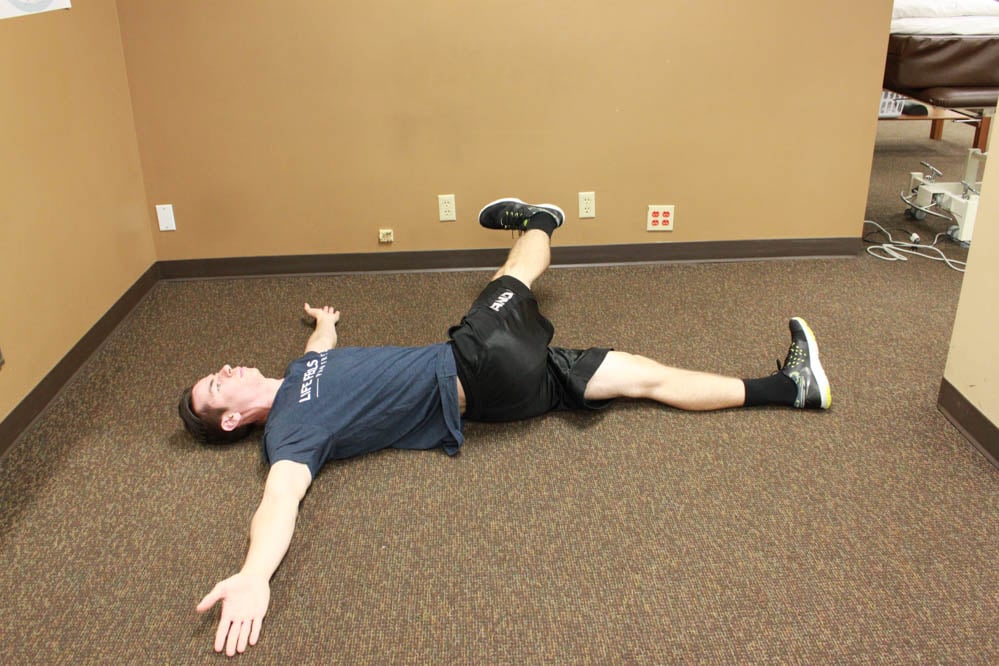 Is pain preventing you from working out?
Reader Interactions