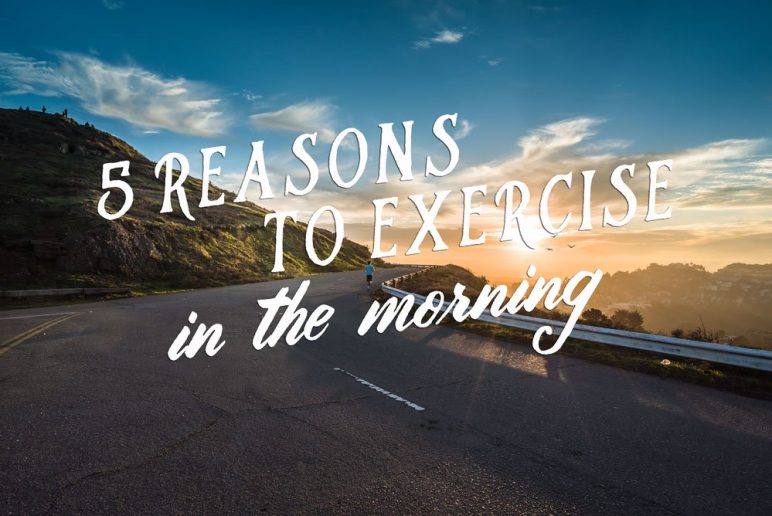 5 Reasons to Exercise in the Morning
October 04, 2016
Time and time again, you may hear many friends, family, co-workers or colleagues rave about the benefits of exercising in the morning. But why does it have to be so difficult to get started?
Believe me, from personal experience, nothing rewarding is ever easy. As you reach the end of this post, I encourage you to accept this challenge and find out for yourself.
Currently, as I am writing this entry, I am in my 5th workout transitioning from an evening exerciser to a morning one. Already, I have been noticing several advantages!
Increased focus, metabolism

I feel significantly more productive and efficient at work. I am more alert and attentive to details regarding my job responsibilities.

Natural caffeine

Gone are the days of 2 cups of coffee to make it through the workday. My 10 hour shifts have become more manageable because I do not feel exhausted after work.

More energy throughout the day

I have noticed that I am more communicative and upbeat in my social interactions. I joke around and laugh more. Additionally, my patience is elevated, realizing that I am not frustrated as quickly.

Improve sleep

I sleep like a baby. Rarely do I wake up in the middle of the night anymore and when I wake up, my body feels prepared to do the same routine all over again.

Reinforce self-discipline and good habits

We are creatures of habit and our bodies demand routine or structure; therefore, it is vital that we learn to establish and reinforce healthy habits as oppose to destructive ones. I feel productive and accomplished after a good morning session at the gym.
5 Tips to Help Get You on Your Way:
Set alarm far away to force yourself up

Think of your morning workout as a business appointment that you cannot be late to and unable to reschedule.

Eat a small banana before you exercise
30-45 min workout is sufficient (avoid overtraining) for 3-5 times a week
Start with walking and gentle stretching then gradually increase intensity

Initially, start off by walking your dog around the neighborhood.

Eat a healthy, balanced meal packed with protein and good fats before you tackle the day

My power breakfast includes egg whites with avocado and 1 slice of wheat toast with a glass of orange juice.
Want More Health & Wellness Tips?
Sign up for LIFE+ and receive free health and wellness tips straight to your inbox!
Reader Interactions