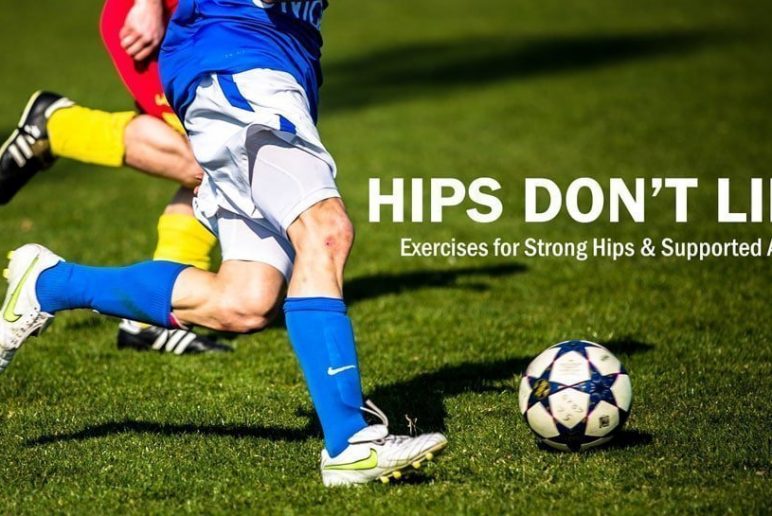 Hips Don't Lie: Exercises for Strong Hips and Supported ACLs
April 28, 2016
ACL injuries are devastating, yet common for soccer players. Despite the violent nature of the injury, 70% of ACL injuries are non-contact injuries, which means they are often caused by faulty movement mechanics secondary to muscular imbalances rather than by a physical blow to the knee caused by an external force.
It is important to recognize that dynamic valgus momentum as shown in the picture is the main cause of the injury, and such movement is controlled by the hip, even though the knee is the victim. Also, soccer players tend to have very strong quadriceps and not enough hamstring strength.
Hamstrings can work as a dynamic stabilizer of the knee and help the ACL by preventing the tibia from sliding forward. Therefore, it is important to strengthen the hips and hamstring to prevent the inward translation of the knee with activities such as squats, running, and jumping, and ultimately support the ACL.
Here are some exercises that can help you.
Elastic Band Lateral Walks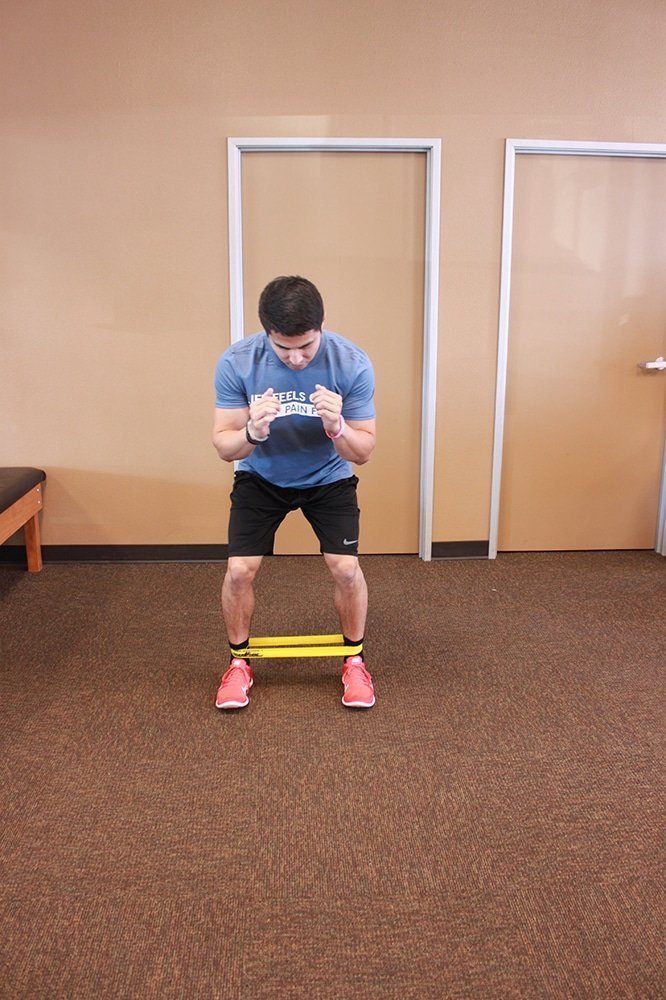 With an elastic band around both ankles, walk to the side while keeping your feet spread apart.
Tips:
Your weight should be on your heels and your knees should be slightly bent the entire time.
Do not hike your hip or lean the trunk the other way to cheat.
REPEAT: 20 Times
COMPLETE: 2 Sets
PERFORM: 3 Times a Week
Supine Triple Threat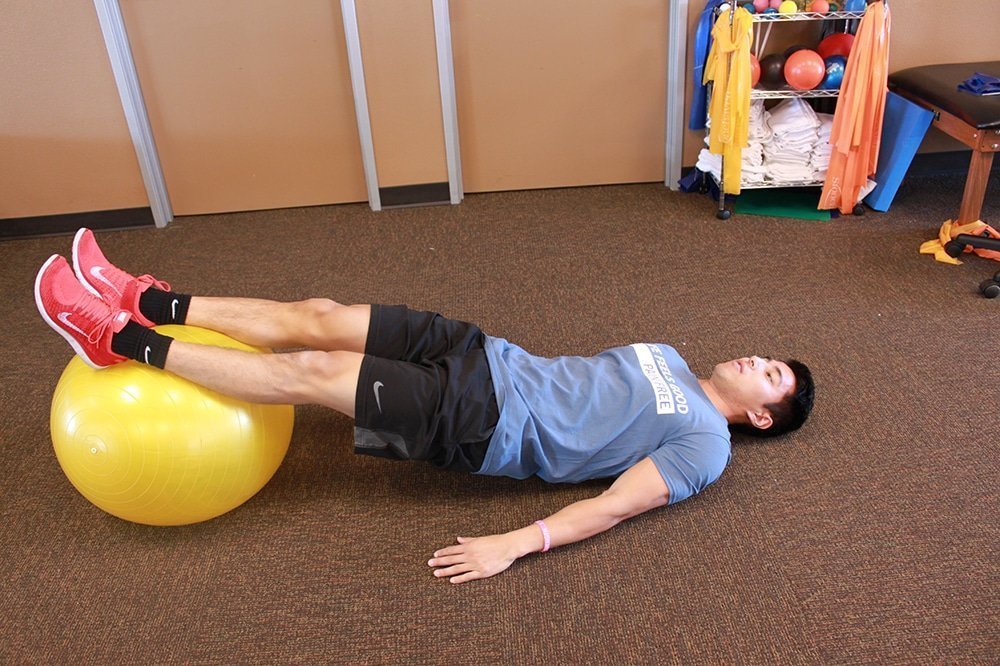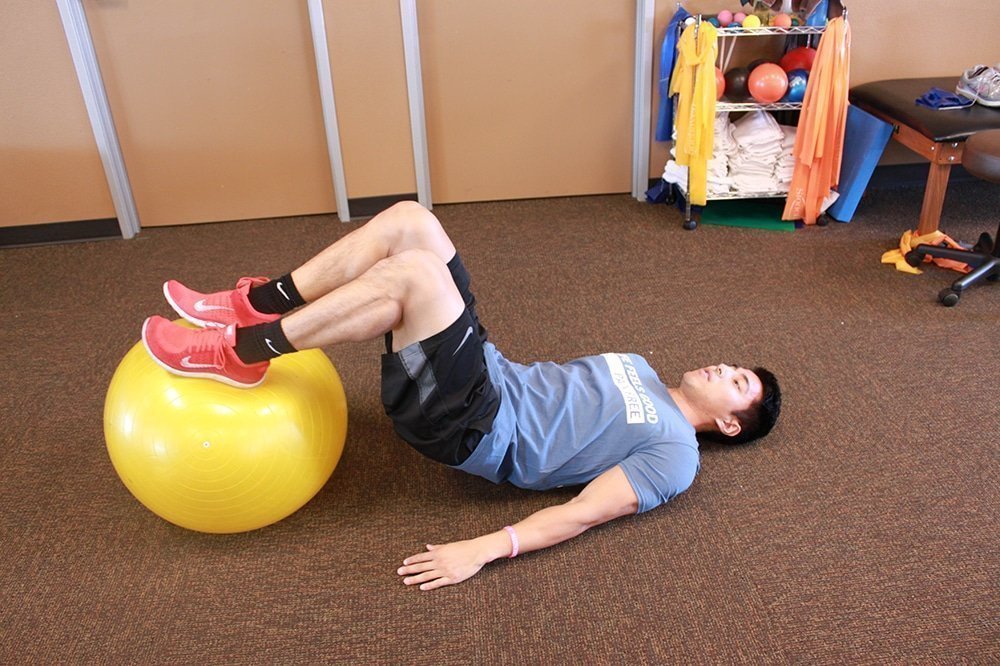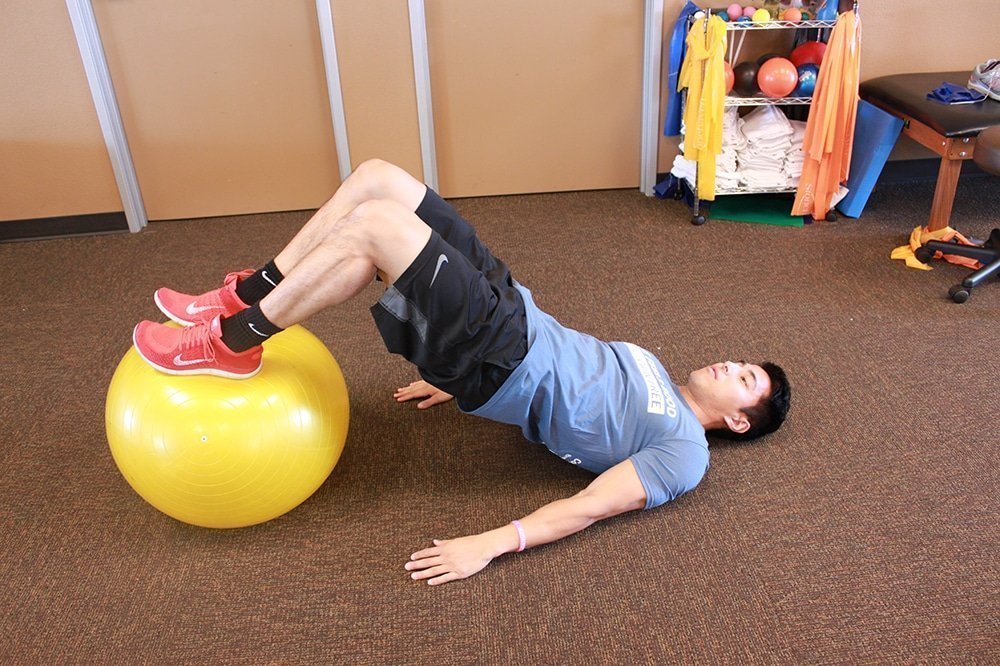 Starting position: Lie on your back with heels on the exercise ball.
Start with straight leg bridges.
Then perform hamstring curls.
Finish with feet on top of the ball and perform mini bridges in an almost inverted position, keeping knees bent and moving up and down from the glutes and core.
REPEAT: 10 Times
COMPLETE: 3 Sets
PERFORM: 3 Times a Week
Box Jumps with Theraband Around the Knees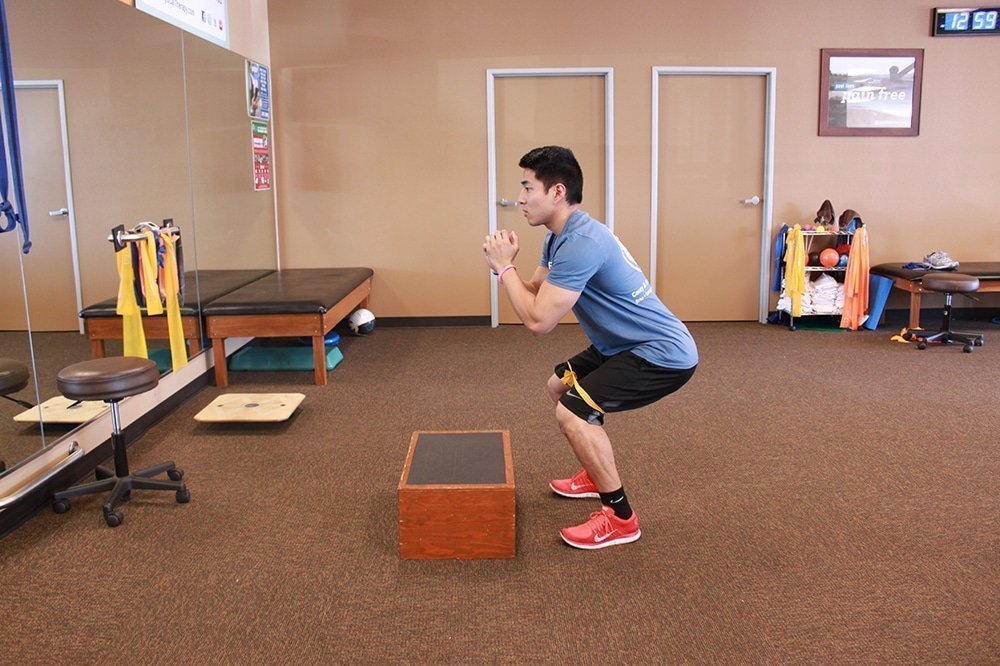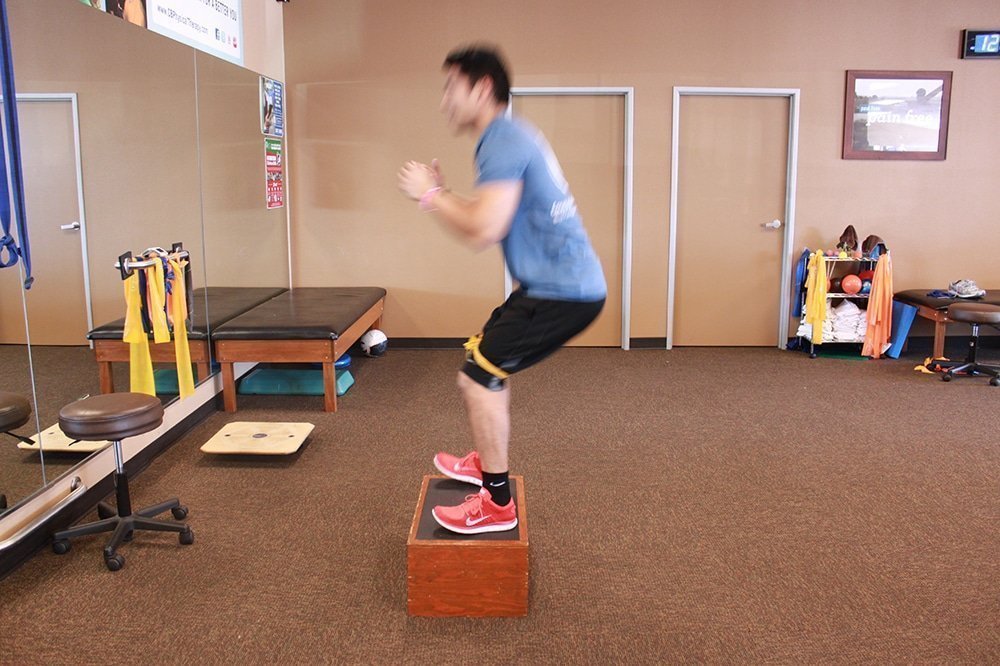 Start in a squat position, with your ankles, knees, and hips aligned.
Jump up to the box and land softly by squatting to absorb the shock.
Tip: Focus on not letting your knees move inward towards each other when jumping/squatting.
REPEAT: 10 Times
COMPLETE: 3 Sets
PERFORM: 3 Times a Week
ACL injury? Start living a pain-free life with CBPT.
Sign up for a FREE Assessment!
Reader Interactions