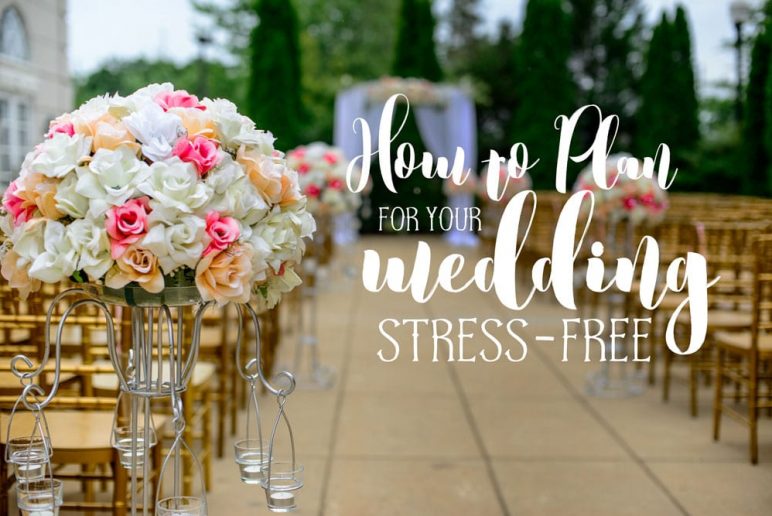 How To Plan For Your Wedding Stress-Free
March 23, 2017
So you finally got engaged and are now wondering how to prepare for the big day emotionally, physically, and mentally with the least amount of stress possible.
By following a few simple Do's and Don'ts, you can plan for one of the biggest days of your life without putting on those extra LBs, or without the added stress.
Do:
Plan Ahead: Don't wait until only a few weeks before the big day to start changing your habits. By planning ahead, you will have more time to devote to preparing yourself to be at your best.
Exercise: Incorporate both cardio and strengthening workouts to emphasize a slimmer waist and toned muscles. Focus on high intensity interval training to shed the extra lbs. Find an activity that you enjoy whether it be kickboxing, swimming, cycling, running, or Zumba and try to participate in at least 20-30 minutes per day. Add in strengthening every day, switching between arms, legs, core, etc.
Eat Healthy: It may sound self-explanatory but you would be surprised how much weight you can lose by simply cutting out your daily Coca-Cola or from switching from fried to grilled chicken. Avoid fast food, sugary drinks, and high caloric foods with empty calories. Maximize your diet with leafy greens, lean protein, fruits, and nuts. Your diet is the most important aspect to losing weight. With simple changes, you can maximize your weight loss.
Don't:
Procrastinate: This will lead to lack of time to participate in exercise, unhealthy eating habits, and ultimately, stress.
Crash diet: Not only is it unhealthy, but doing so will only cause you to binge eat and possibly gain more weight right after.
Attempt everything alone: Ask for help! Not only will it decrease your overall stress, but you will have more time to spend on yourself whether it be focusing on cooking healthy meals, exercising, or spending more time with your loved ones
Your wedding day should be one of the happiest days in your life. Don't let extra stress ruin your day. Make the most out of your wedding preparation by planning ahead, maintaining a healthy diet, and getting your muscles pumping to look great in your dream wedding gown or tuxedo. By having the time to focus on yourself and your significant other, your wedding day will reach its ultimate potential.
Want More Health and Wellness Tips?
Sign up with our Life + Blog!
Reader Interactions