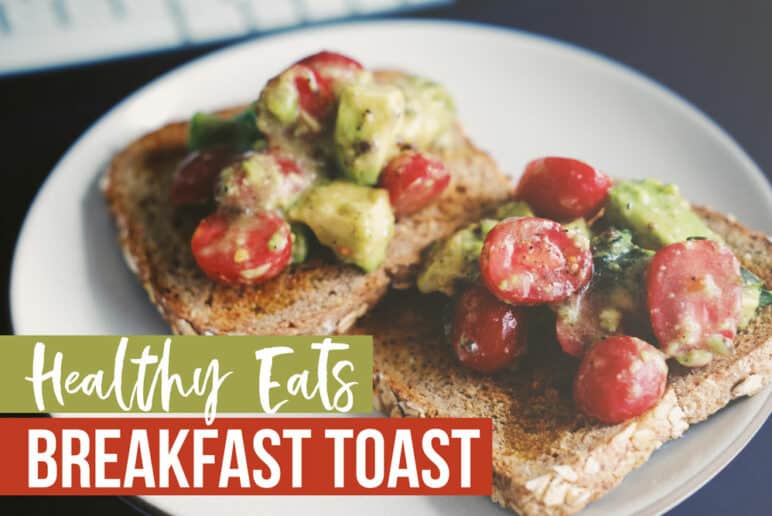 Healthy Eats: Breakfast Toast
August 27, 2020
Are you the type of person who likes to press snooze several times when you wake up? Preparing an elaborate meal for breakfast can take some time. Some people will end up skipping breakfast due to lack of time in the morning. Breakfasts toasts are some of the easiest ways to get a healthy and nutritious meal on the go. There are so many options and combinations that are possible with creating your own breakfast toasts.
If you have more of a savory food palette, try some of these combinations:
Smoked salmon toast: spread light cream cheese over a piece of toast. Add smoked salmon, thinly sliced onions, and capers
Avocado Toast: mix mashed avocado with salt, pepper, and lime spread over a piece of toast and topped with tomatoes and a sprinkle of chili pepper
Egg and spinach toast: scramble an egg and spinach, cheese, and tomatoes together in a pan. Top on a warm piece of toast. Add a slice of ham/turkey for a little extra protein
Mediterranean toast: generously spread hummus over a warm piece of toast. Add cucumbers, tomatoes, chopped olives. Sprinkle with feta cheese.
Try these options if you tend to crave more sweet foods:
Peanut butter and banana toast: spread peanut or almond butter across a piece of toast, cut up a banana and spread on top of the butter. Sprinkle some chia seeds
Almond butter, apples, and cinnamon toast: generously spread almond butter on your choice of toast. Chop up some apples and lay across toast. Sprinkle cinnamon to your liking.
Ricotta and Fig: whip up some ricotta cheese, mix in lemon juice, and spread over toast. Chop up some figs and place on top of ricotta. Finish off with a drizzle of honey.
Enjoy! Be creative and feel free to customize any toast to your liking. The possibilities are endless!
Reader Interactions